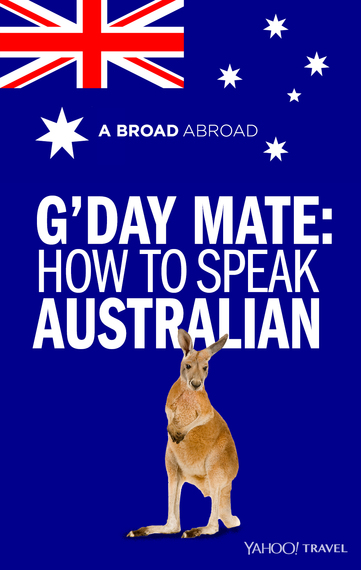 Australia is an English-speaking country -- but, like with England, there are a lot of differences between here and there. So many, in fact, that if you hang with the locals at a pub in the outback, you won't be totally off base if you sit for a second and wonder, "Just where the hell am I, anyway?"
Because quite often, Australian English actually needs a translation.
For example, where you might say, "Sharon's been working very hard, so when we gave her her birthday present she started crying. She needs to toughen up a bit." -- an Australian would translate that to: "Shazza's been flat out like a lizard drinking. When we gave her a bidet prezzie, the sheila started crying. She needs to drink a cuppa cement."
Confused? Don't worry. We're here to help so that when you take your big trip down under, you'll fit right in! Watch this amazing video now:
Not had enough? Check out the best darned lil travel blog in the world: A Broad Abroad