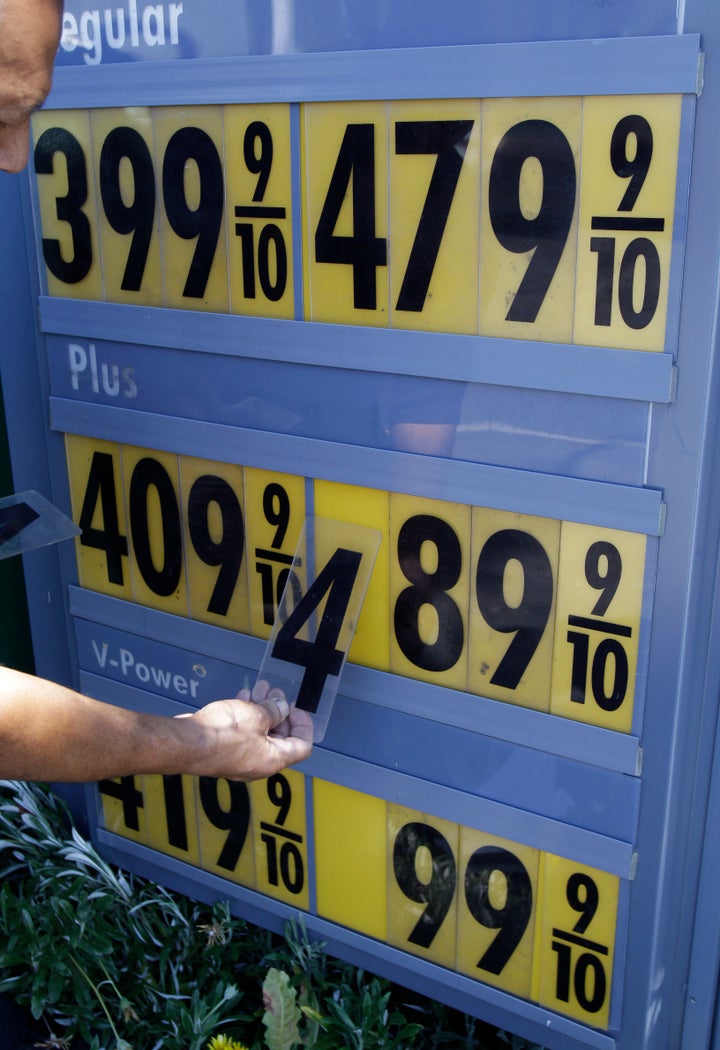 The American economy grew anemically during the spring, the government reported Friday, and prior growth was even slower than initially grasped, dealing a considerable setback to hopes for rapid improvement.
Gross domestic product -- the national output of goods and services -- increased by only 1.3 percent between April and June 2011, the Commerce Department announced on Friday. Economists had expected to see growth of 1.8 percent.
Worse, revisions to past numbers suggest that growth as far back as 2007 has been more sluggish than previously believed. GDP estimates for the first quarter of 2011 were revised downward to 0.4 percent growth, a sharp drop from the previous estimate of 1.9 percent. And GDP for 2007 through 2010, previously thought to have grown by an average of less than 0.1 percent each year during that period, was also revised downward, to show an average decrease of 0.3 percent per year.
"It's not a recession," said Josh Bivens, an economist at the Economic Policy Institute, in an interview with The Huffington Post. "It doesn't panic people the same way. But it is a disaster if you're really concerned about joblessness."
The numbers arrive amidst an already discouraging economic climate. At the beginning of July, a report from the Labor Department showed weak job growth and rising unemployment for the third month in a row. Consumer confidence has fallen to a two-year low, according to a closely-watched survey from the University of Michigan. And in Washington, a Congressional standoff over the U.S. Treasury's ability to borrow money has led to widespread fears of market shocks, missed government payouts, and a national credit downgrade.
Given these circumstances, Friday's listless GDP numbers are particularly unwelcome. They don't necessarily suggest that the U.S. will backslide into another recession, says Bivens, but they don't point to rosy days ahead either.
"I think we could bounce along for a couple of years at this really miserably slow growth rate," Bivens told HuffPost. "So we'd never technically enter a recession, but we would still have high and maybe even rising unemployment."
But Lakshman Achuthan, co-founder and chief operations officer at the Economic Cycle Research Institute, told The Huffington Post that the economy is likely to remain underwhelming for some time.
"Today, I think if you turn on the TV, they might blame everything on the debt debates in Washington," said Achuthan. "But the slowdown started a long time ago. It didn't start today and it's not going to end tomorrow… The slowing is going to continue through the end of year, at least, and that includes the slowing in jobs."
Consumer spending remained almost flat for the second quarter, according to Friday's report, rising only 0.1 percent.
"Consumers didn't get anything. There was no growth in what they were buying," said Achuthan. "Probably because they were just buying gas and food."
Not every indicator is trending downward, however. Friday's report indicated that personal income increased 4.2 percent in the second quarter of 2011, after rising 8.3 percent in the first. Home prices are creeping up after a setback in February, according to data from the Census Bureau and the Standard & Poor's/Case-Shiller index. And industrial production saw an uptick in June after two months of decline, according to the Federal Reserve.
Still, two years after the official end of the recession, the economy is far from where anyone would like it to be.
"If you look at the level of GDP today, it turns out with the revisions, it's still lower than it was before the recession hit," Bivens told The Huffington Post. "So basically we were a richer country in the fourth quarter of 2007 than we are today, with these revisions. We have not even called back all of these income losses that we saw during the Great Recession."
Practically speaking, though, the recovery feels like a recession to many Americans. A separate Gallup survey found that about five million fewer people have access to basic necessities --including food, shelter and health care -- than did in October 2008, when the recession had been going on for several months.
In spite of Friday's disappointing numbers -- and all the disappointing numbers before them -- a recovery is happening, said Bivens.
"We really have been growing since the middle of 2009, we've just been growing far too slowly," he told HuffPost. "The growth is real. It's just clearly inadequate."
Related
Popular in the Community