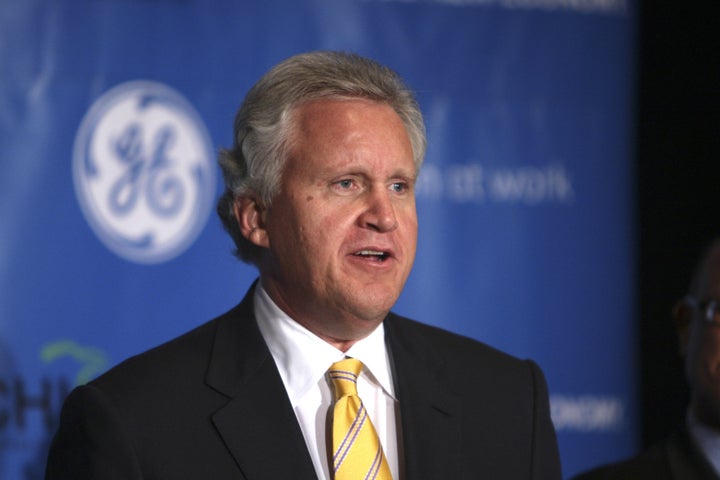 The entrepreneurs who are looking to reinvent our nation's electricity infrastructure need a little helping hand, says General Electric CEO Jeffrey Immelt.
GE, in partnership with venture capital firms Kleiner Perkins Caufield & Byers, Emerald Technology Ventures, Foundation Capital and Rockport Capital, today announced the $200 million "GE Ecomagination Challenge," a contest that will fund promising ideas to improve America's smart grid technology.
In an interview with HuffPost, Immelt discussed his hopes that the initiative will build on GE's innovative tradition in areas like health care and technology, while offering a leg up for firm companies without the means to enter the notoriously capital-intensive cleantech market. The smart grid technology industry, Immelt said in an announcement today, is expected to grow tenfold in the next 20 years.
"Energy is going to be different [than other markets]," Immelt said. "A lot of these energy ideas are never going to see the light of day because [the companies] don't have the muscle to commercialize them.
"I remember [Kleiner Perkins investor] John Doerr, telling the story over and over again. At the time that Google went public, he said they'd invested $50 million in technology, or some small amount of money. In energy, $50 million is nothing."
The competition works like this: over the course of the next 10 weeks, companies or individuals can submit ideas via GE's website in three categories -- renewables, grid efficiency and "EcoHomes/EcoBuildings." All submissions will be displayed on the company's website, where visitors can vote for their favorite ideas.
In October, GE will then announce a group of five companies with which it hopes to pursue a commercial relationship or further partnership. (Entrants will retain their intellectual capital rights.)
A panel of judges, including Wired Editor-In-Chief Chris Anderson, chooses the five winners, who will receiver $100,000 in cash for providing "outstanding examples of entrepreneurship and innovation." The panel will choose at least one company for an equity investment by GE or a partner, and a possible development agreement.
Why the emphasis on the relatively unsexy "smart grid" technology? Immelt pointed to the sector's potential and it's ability to boost the usage of renewable technologies.
"Even in a slower economy, the smart grid industry is growing 25 to 30 percent per year," Immelt said. "You're never going to hit 20 percent penetration in renewable fuel usage anywhere in the world without a bigger and smarter grid."
Though GE today also launched the Nucleus, a monitor that helps homeowners manage their energy use, Immelt admitted that it would be a challenge to get consumers to pay attention smart grid issue. Still, Immelt is bullish on GE's new "open" innovation initiative.
"I thought we had to be a real first-mover and aggregate ideas," Immelt said of the program. "I think it's kind of win-win. Selfishly, for GE, we can be the go-to player to get more good ideas faster."
REAL LIFE. REAL NEWS. REAL VOICES.
Help us tell more of the stories that matter from voices that too often remain unheard.