You see, when I was growing up Nintendo was the thing to have…and years later came the PlayStation one, two, three and more. Oh! And we cannot forget the Xbox then the Xbox 360! For decades the gaming industry has been one of the fastest and most innovative areas of technological advancement for the entertainment and leisure arenas and it shows no signs of stopping.
Even in the vastness of the gaming world, there is still so much more that can be done.
So, what do you get when vision, technology, possibility and innovation collide? You get EnGeniux's OTON X, an up and coming gaming console that defies anything we've ever been introduced to before. The OTON X is one of the firsts of its kind as it "self-creates games, without human input" by being the first gaming console to utilize artificial intelligence to operate.
Now, I don't know everything about everything, but I do know when something huge is on the rise. I had a few moments to catch up with the mastermind behind the EnGeniux brand, Derrick Samuels, to get his personal take on his most innovative creation. Samuels describes himself as "a dreamer and an inventor passionate about creating something amazing for everyone to enjoy." He and his team have been a part of the gaming and manufacturing industry exceeding a decade and has established what they believe to be new "trends" for the gaming market.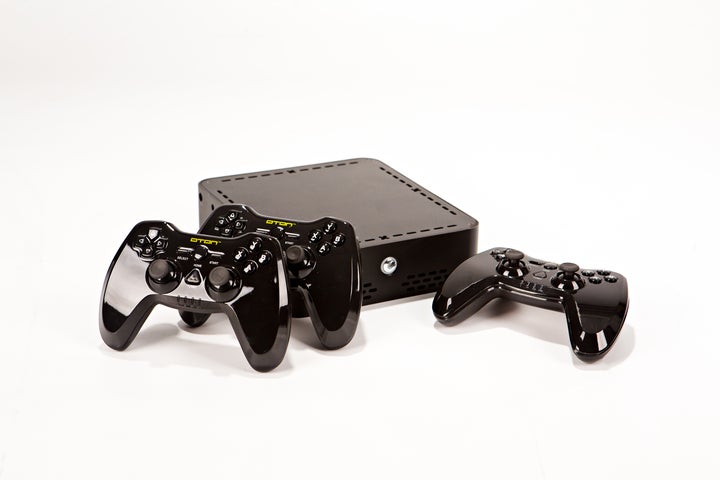 Samuels showed no fear to spotlighting his invention, when asked what makes the OTON X so different from other gaming consoles, Samuels simply stated that "The OTON X cannot be compared to current consoles because it has no limits or boundaries as to what it can create and how it performs."
Having released his first gaming console in 2009 that "combined biometrics, a PC, a DVR, a media device, and a gaming console" into one product, Samuels knew his invention had what it took to take his business to another level. Samuels has utilized Linux as an operating system as well as been the first in his market to test an Android-based gaming system.
Along with piloting this console, Samuels is also utilizing a growing crowdfunding Kickstarter program to allow the general public to contribute to making the OTON X really come to life. By donating through the brand's Kickstarter campaign, donor's will receive the opportunity to have the "co-founder" tag next to their selected username, be rewarded with branded gear, get customized gaming characters, and more. In true Kickstarter nature, Samuels believe in giving back as he receives support from those who believe in his vision enough to donate.
Samuels truly believes that the artificial intelligence software he has created into his gaming console is a "game changer" and is the "future of the next generation of gaming…done right." When you have a determination like Samuels, reinventing the wheel is a piece of cake.
The goal of EnGeniux for 2016 is to "push the limits autonomous self-creation, robotics, and innovation."
To find out more about Derrick Samuels' EnGeniux brand and the OTONX, visit www.OTONX.com.
Popular in the Community