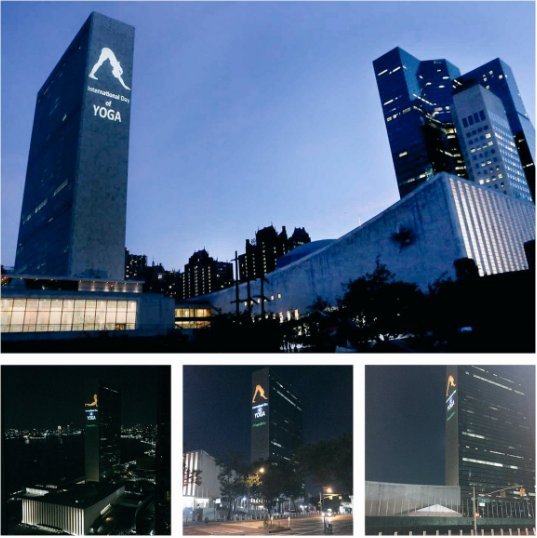 World celebrated 2nd International Day of Yoga on 21st June as declared by the United Nations. Yoga enthusiasts rolled mats everywhere, from UN headquarters and New York's Times Square to European Parliament to hundreds of locations in India and abroad. Millions of people from more than 150 countries participated from all over the world. Be it Hatha yoga or Bhakti Yoga (Yoga of Devotion) or Raja Yoga (Effortless Yoga), yogis gathered to celebrate as per their inclination. On this occasion, it is great idea to learn the journey and evolution of yoga, where it stands today and determine how we should take it forward.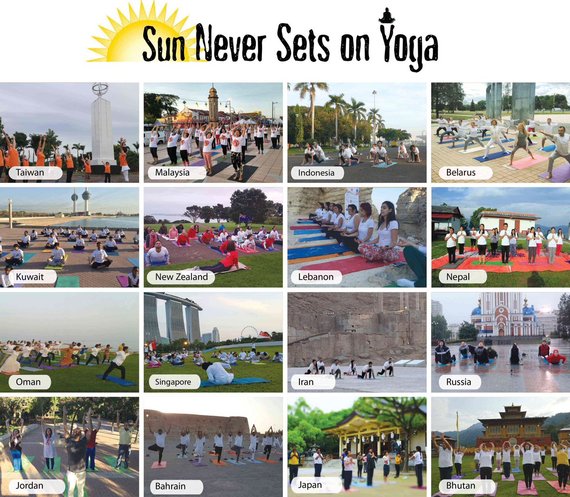 Why People do Yoga Today?
Yoga has adapted itself quite well to the changing preferences of the world. From being an ancient spiritual pursuit for those seeking enlightenment, yoga has been absorbed into mainstream lifestyle by people from all cultures and backgrounds across the globe. And with the United Nations earmarking a day for it, even those who are a bit hesitant will also shed the prejudice.
According to the newly released 2016 Yoga in America Study conducted by Yoga Journal and Yoga Alliance, The top five reasons for starting yoga are: flexibility (61%), stress relief (56%), general fitness (49%), improve overall health (49%), and physical fitness (44%).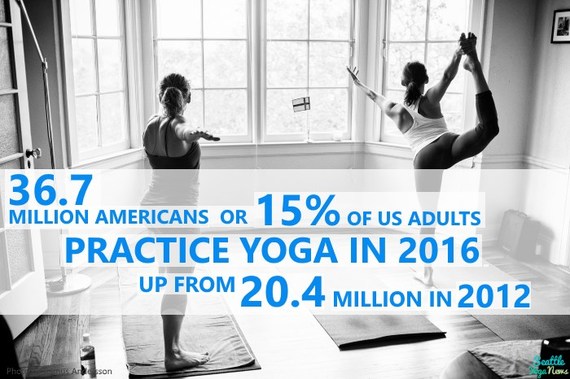 A few hundred years back, the stats could have been like this - the top five reasons for starting yoga are: Self-realization (90%), spiritual growth (80%), imbibing human values (85%), self - discipline (70%), improve overall well-being (60%)!!!
According to many studies, yoga and meditation help to lower the violence and crime rates in many part of world. The recent horrifying incidence of reckless gun violence at the Pulse club in Orlando proves the greater relevance of yoga in the modern times thanks to its profound effects to calm the mind and establish the human values.

Ancient Indian Philosophy Emerging into Thriving Business
The same 2016 study also shows that the number of US yoga practitioners have gone to more than 36 million, up from 20.4 million in 2012, while annual practitioner spending on yoga classes, clothing, equipment, and accessories rose to $16 billion, up from $10 billion over the past four years. "Yoga is a thriving, growing industry", says Carin Gorrell, editor in chief of Yoga Journal. Her words sound so true indeed. Great thing about this is it has increased the popularity of yoga in USA and globally by leaps and bounds. Though some feel that yoga may be slowly losing its authenticity, purpose and spirit.
The Role of Authentic Gurus for Nurturing the Real Essence of Yoga
"Like a flower bud, human life has the potential to blossom fully. Blossoming of human potential to fullness is Yoga." - Yoga Guru Sri Sri Ravi Shankar's this definition of yoga explains the real purpose of yoga so beautifully.
Authentic guru is regarded as an essential spiritual guide, a living example of the teachings one advocates. In yoga, master is one whose life is an embodiment of spiritual philosophy and one who walks the talk. Since time immemorial, the science and philosophy of Yoga has always been taught from Preceptor to student--transferred by the grace of the Guru to the spiritual aspirant or disciple. It is this grace which makes yoga practice effective, true and complete. Since there is much skepticism and misunderstanding about gurus in the world today, it is important to understand who the guru actually is. Guru (gu+ru= dispeller of darkness) is the guiding light - removing the darkness of ignorance. A Guru is someone who is filled with love for the Highest Cause - love or compassion for all living beings and who has dedicated his life to helping everyone find true happiness. A Guru will show you what you are, your highest potential and take you there.

Recently at a curtain raiser event in India for 2nd International Day of Yoga, Sri Sri mentioned, "Yoga is not about shaking your tummy. Yoga is that which shakes the world." A few days ago Sri Sri tweeted, "The source of joy is deep within & events are impermanent. Keeping the mind like a clean mirror & being unfazed by events is Yoga."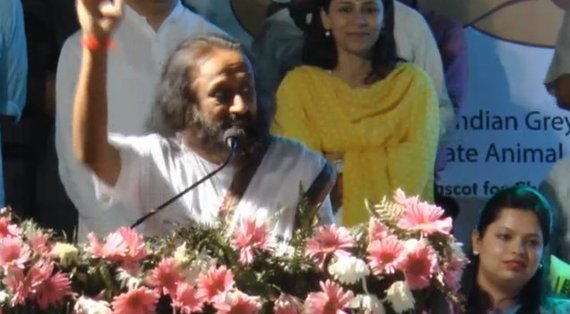 While yoga has been showcased and become popular as physical flexibility or fitness program, Sri Sri Ravi Shankar, the founder of Art of Living, continues to spread the ancient wisdom and inspire millions to harness the profound spiritual dimensions of yoga. He also addressed and lead the European Parliament into meditation to inaugurate the International Yoga Day celebrations on 21st June at Belgium. As the world celebrated the Yoga Day, it is definitely a great chance to understand the true spirit of Yoga from one of the most popular contemporary yoga Gurus in the world today.

After completing his UK tour, Sri Sri Ravi Shankar will be visiting many states of the USA as a special guest for the yoga based "Get Happy" immersion program. He will also be spending a week at his Foundation's world class spiritual retreat center in Boone, NC, July 14-19th celebrating Guru Purnima - Master's Day celebration. It is a day of gratitude and for honoring all the teachers and spiritual Masters who have lighted and lightened human lives with wisdom and happiness. It is an opportunity to experience the most mystical and magical aspect of yoga which is very integral part of yoga in India though not very common in the western world.
It is so wonderful to see how Yoga - 5000 years old science and philosophy of living from India has crossed all the borders uniting people world over in the spirit of celebration and inclusivity. Yoga is truly for EVERYBODY!