New York State Allies for Public Education (NYSAPE), Long Island Opt Out, New York BATs, NYC Opt Out and Stronger Together, are gearing up their op-out campaign. New York State Common Core English/Language Arts tests in grades 3-8 are scheduled for March 27 through March 31. Math tests are scheduled from May 1 to May 5. The opt-out campaign wants parents to know they have the right to opt their children out of either one or both exams and that schools legally MUST provide alternative instruction.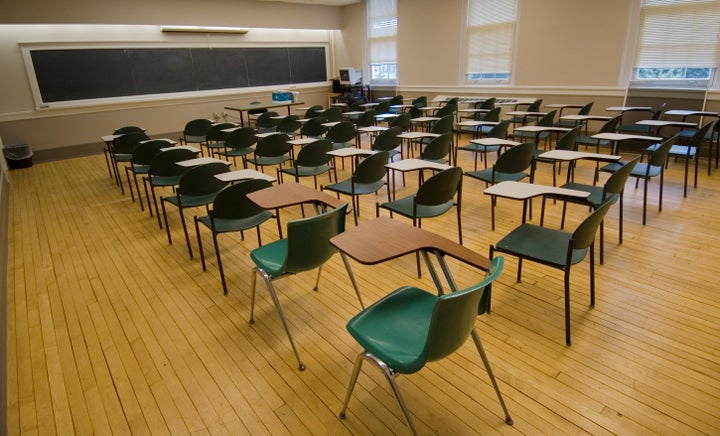 The Common Core-aligned high stakes tests supposed to measure the performance of students, teachers, and schools are a product of misguided and bipartisan federal education policy since the Bush administration. No Child Left Behind, Race to the Top, and ESSA were supposed to somehow help redress inadequate or discriminatory school funding in many states, including New York, where many schools condemn children, especially minority children, with inadequate educations. Instead the misguided testing regime enriched testing companies like Pearson, twisted school curriculum into test preparation, tormented children, and enflamed parents. In many states it fed into rightwing anti-government movements against federal "overreach."
NYSAPE reports hundreds of thousands of New York parents have already notified school officials that they will refuse these flawed and harmful tests. According to Jeanette Deutermann, Long Island public school parent and a founder of both Long Island Opt Out and NYSAPE said, "We have made great strides over the past few years. As a result of the opt out movement, many agencies, organizations, and state leaders connected to education have either willingly or forcibly shifted towards a philosophy of whole child teaching and learning, recognizing the voting power that this movement possesses. However, this shift has not resulted in the legislative changes required to stop the misuse of test scores to rank, sort, and punish our schools. We must continue to refuse the tests until the NYS education law is amended."
NYSPE charges that in New York City, "schools are resorting to misinformation and scare tactics to discourage opt out in communities that have less access to information, especially in Title I schools." Johanna Garcia, Co-President of District 6 President's Council, calls this misdirection a "usurpation of parental rights." She stresses that "every parent has the right to refuse the state tests simply by notifying their child's school officials.
Many recent changes to the test will make them more onerous, especially for younger children. The tests are now untimed, which means children will potentially sit for as much as five to six hours a day for multiple days as they grapple with questions that often make no sense. According to Nate Morgan, President of Hastings Teachers Association and Vice Chair of the Stronger Together Caucus said, "The common core standards remain essentially unchanged and the benchmarks used to determine proficiency continue mislabel hundreds of thousands of students as failures. Teachers continue to have minimal input in test construction and in fact, are not even permitted to read the tests they are compelled to administer!"
Marla Kilfoyle, Executive Director of BATs, NYS public school teacher, and parent of a NYS public school child is pointing her finger at New York State Governor Andrew Cuomo who she labels a phony "progressive" because he essentially endorses the Trump/DeVos charter school, voucher, tax credit agenda. Cuomo refuses to support amending the Education Transformation Act that punishes schools serving the most vulnerable students and supports privatization efforts.
In 2016, almost 100,000 students on Long Island, about half of the eligible students in grades three-to-eight, refused to take the Common Core aligned ELA test. Statewide, over a fifth of eligible students opted-out – without penalty for children, teachers, or schools.
In 1937 striking autoworkers occupying a General Motors factory in Flint, Michigan sang a song they called Sit Down, Sit Down. With apologizes to the autoworkers, the rapper Reeces Pieces updated the music and lyrics and changed the title to Opt-Out, Opt-Out. It's on Youtube.
Calling all HuffPost superfans!
Sign up for membership to become a founding member and help shape HuffPost's next chapter
BEFORE YOU GO