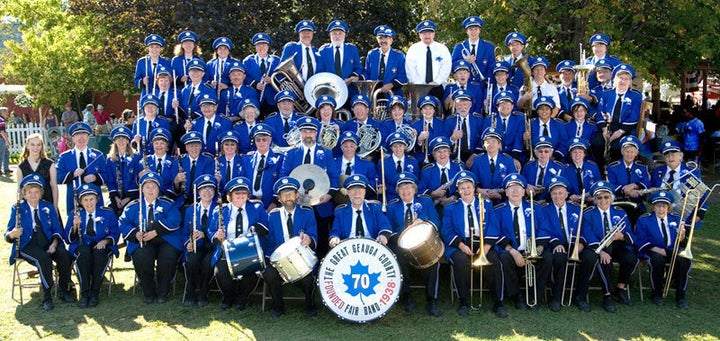 County Traditions, Modern Attractions
The state of Ohio was just 20 years old when settlers got together to hold the first fair and cattle show in
. The top prize -- a whopping $10 -- went to Eleazer Hickox for best bull. Now known as the Great Geauga County Fair, this seasonal celebration still hosts the cattle and textile exhibitions that dominated its formative years. But today, there are plenty of modern attractions as well: rides, motor sports and even professional wrestling.
Opening Festivities, Free Admission Days
The fair kicks off with an
at noon on opening day. Opening day is also Youth Day, when admission is free for everyone 18 years old and younger. The second day of the fair falls on the Friday before Labor Day. On that day, seniors older than 65, veterans and youth 18 years old and younger pay no admission fee.
Local Talent Takes Center Stage
While many county fairs book big-name country acts or nostalgic rock acts from decades past, Geauga County keeps it all in the family by featuring the best local country, rock, gospel, Celtic, R&B and youth acts on the Midway Stage and Bill Plants Pavilion each day of the fair. Sunday brings Band-O-Rama to the main grandstand, featuring high-school marching bands from all over the county. And don't forget the pride of the fair, the
, Ohio's only county fair band and the oldest all-volunteer band in the state. It plays two concerts every day for the duration of the fair in the Vernon Howard Pavilion.
Rides For All Ages
The fair features a selection of carnival rides, from big thrill rides to toddler/kiddie rides and something for everyone in between. Tickets or all-day wristbands are purchased separately from the regular gate admission. In addition to carnival rides, hot-air balloons lift off from the main grandstand daily.
Junior Fair Board Educational Exhibits
Of course, there are educational agricultural exhibits, too, thanks to the
, an organization of Geauga County youth representing local 4-H, Boy Scouts, Girl Scouts, Grange and Farm Bureau members. The activities and exhibits are geared toward kids, adding fun to the learning experience. In addition, the Junior Fair Board holds a coronation for the fair's Junior King and Queen, a style show and a livestock auction.
Apple Pie Day
You'll find all kinds of carnival food, as well as baked goods, preserves and competitive cooking at the Geauga County Fair, but only one food has its own day: apple pie. On Apple Pie Day, contestants compete to prove their apple-pie-making prowess. Afterward, there's a big pie auction where fairgoers can taste the winning creations.
Wrestling And Motocross Shows
For an additional ticket fee, attendees can enjoy
at the main grandstand, which hosts shows throughout the five-day fair. There's live TNA wrestling, the U.S. FMX Championship freestyle motocross stunt show, truck pulls and a demolition derby.
The Geauga County Fair holds an annual chicken-flying contest as part of its tradition.
Have you been to the Geauga County Fair? Share your experience.