Walking into a jewelry store, one has a general idea of what might be waiting -- necklaces, watches, diamond earrings or rings. But what if there was a section of "Doctor Who" rings? Or "Captain America" necklaces? When you step into Paul Michael Design gallery in Pittsburgh, Pennsylvania, that's exactly what you'll find.
Pennsylvania jewelry designer Paul Michael Bierker makes beautiful, custom jewelry pieces for fans of superhero movies and sci-fi shows alike. "A lot of times I have clients feeding me ideas," says Bierker. "Like, hey -- do you do any stuff [like this or that]? Or I may be playing with my kids' Lego's or watching a movie and pow! A design strikes."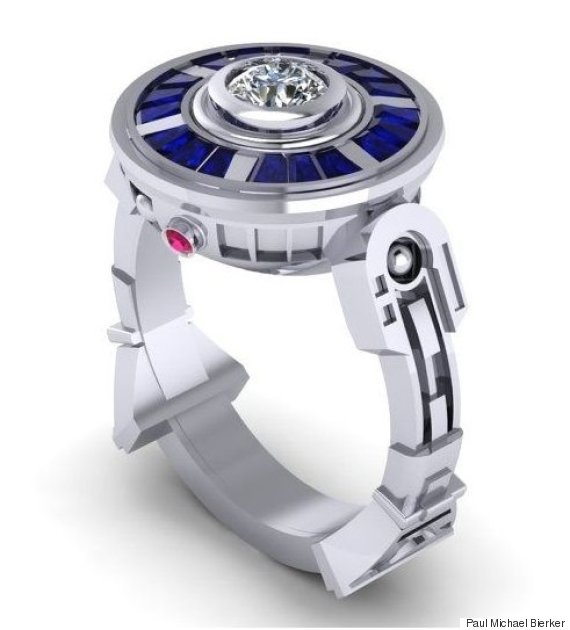 Droid sterling silver ring, $995+
Once he's got an idea in mind, Bierker says that some items take just a few hours to create, but generally orders ship out in 6-8 weeks. Items can cost anywhere from $80 to tens of thousands of dollars. "I have done bespoke geeky in excess of $15,000 dollars," says Bierker. "Our prices are always based on materials and difficulty of manufacturing."
The most popular items involve R2D2, but Bierker says he gets custom work orders from all over the world, and not all of them are fantasy-related. When fans see their completed pieces, they're overjoyed. "Usually it's like, 'I'm so happy someone finally understands what I want.'"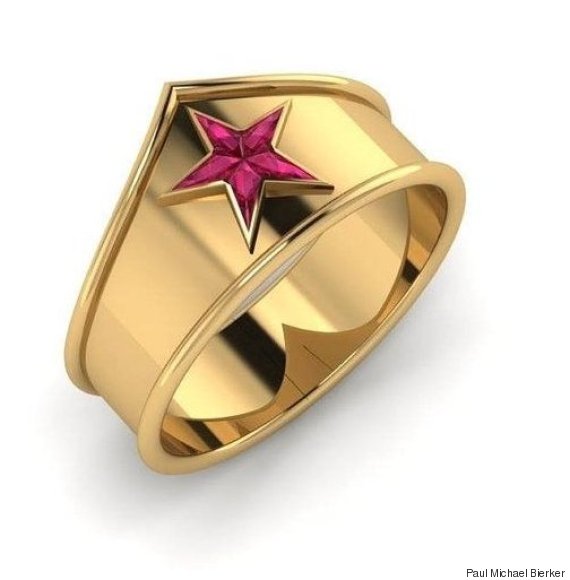 Wonder Woman band with custom rubies, $595+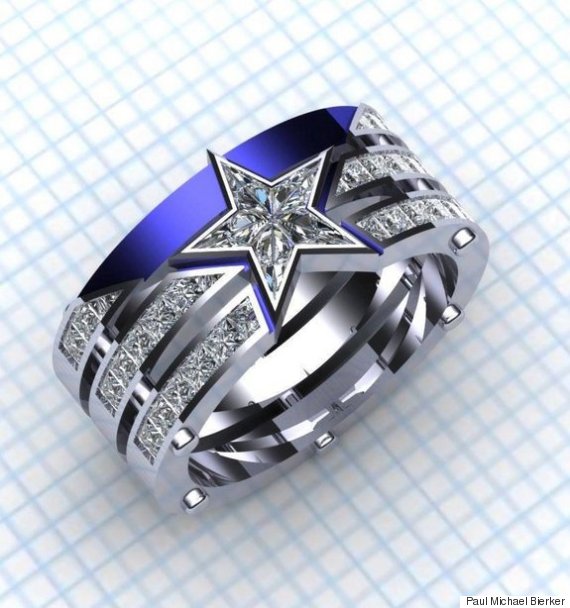 Ladies' Captain America ring, $2,950+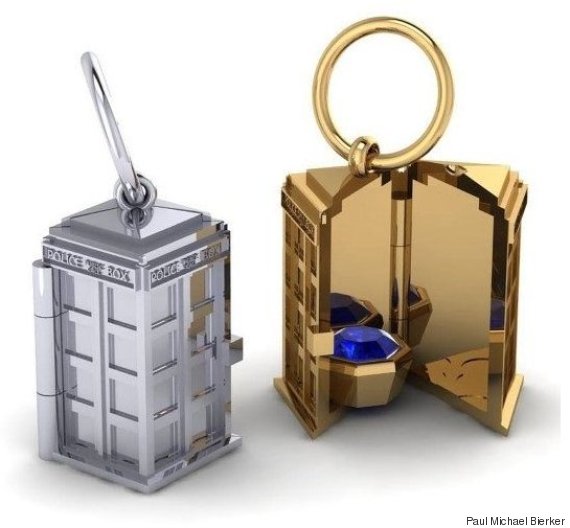 Doctor Who Tardis pendant/charm, $139+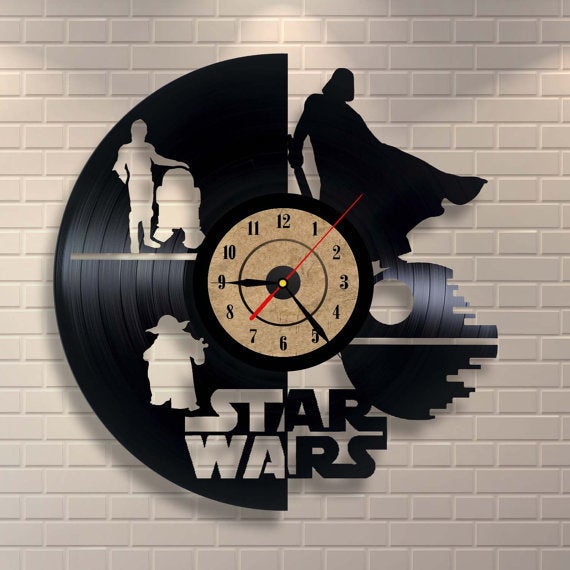 18 Great Gifts For Any Star Wars Geek
Popular in the Community