A tattoo is forever. Tech is not.
Gadgets become obsolete (Walkman, anyone?) web startups boom then bust (remember Friendster? Or Pets.com?), and it can be risky to immortalize a tech brand, gadget, or even person by tattooing it on your skin.
But that hasn't stopped these people, who've permanently inked pictures of Twitter, VHS tapes, Bill Gates, and more.
Check them out in our slideshow of the geekiest tattoos of all time!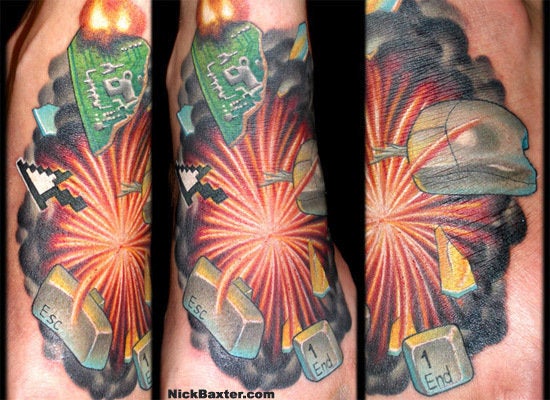 geekiest tattoos
Popular in the Community