WASHINGTON -- Rep. Steve King (R-Iowa) is worried about radical Islam. So worried, in fact, that he invited Dutch parliamentarian Geert Wilders to a Thursday news conference titled "Fighting Radical Islam."
Wilders' solution for countering violent extremism is simple: a wholesale ban on Islam. The parliamentarian has advocated outlawing the Quran and the construction of mosques. On Thursday, speaking in front of the steps to the U.S. Capitol, he called for an end to immigration "from Islamic countries to our free Western societies."
Although Wilders has been charged multiple times by his own government for inciting hatred and discriminating against Muslims, King praised the parliamentarian as "bold, confident and factual." He vigilantly defended the Dutch politician's right to his views, but avoided directly weighing in on these policies.
During his seven-minute long opening remarks, King danced around the word "Islam," and instead spoke from the podium about the uniqueness of free speech in America.
"In Europe, they prosecute for telling the truth, even. They call it hate speech," said King. "That's something that's astonishing to us here in America. [Wilders] is grateful for our First Amendment."
To Rep. Keith Ellison (D-Minn.), the first Muslim elected to Congress, the issue at hand is not whether Wilders has the right to speak, but whether it was appropriate for King to invite the controversial figure.
"Much was said about the First Amendment," said Ellison, speaking alongside Reps. André Carson (D-Ind.) and Joseph Crowley (D-N.Y.) just after the Wilders' conference. "Well, we have First Amendment rights too. And my First Amendment right I'll use right now to say we should not be offering the United States Congress as a platform for hate, division and bigotry."
Ellison took particular issue with Wilder's claim that "not all Muslims are terrorists ... but almost all terrorists seem to be Muslims today." The congressman pointed to Anders Brevik, the Norwegian Christian behind the 2011 terrorist attack that killed 77 civilians in Oslo, who cited Wilders as a source of inspiration in his personal writings.
"It does worry me that someone wants to go on an international campaign to whip up hate, hysteria and division," said Ellison. "And it's even more disturbing that some of my colleagues in Congress would offer him a platform to do that.
King was joined by Reps. Louie Gohmert (R-Texas) and Scott Perry (R-Penn.). Though willing to provide Wilders a platform, his congressional hosts were clearly hesitant to wholeheartedly endorse the Dutch parliamentarian's policies. When asked if he supported a ban on mosques, the Quran and Muslim immigrants, King reaffirmed his defense of free speech.
"I don't intend to advocate that we violate anyone's constitutional rights, let alone First Amendment rights," he said, not mentioning the words "mosque," "Quran" or "Muslim."
If King does not endorse Wilders' approach, then how does he plan to fight radical Islam?
"Oh my gosh. OK, I have a way-long speech for that, and I won't give it here," King responded, appearing taken aback by the question.
The congressman ultimately agreed to "touch on the points and not explain them for clock reasons," and his ideas were noticeably similar to those policies already in the place by the Obama administration.
He highlighted the need to boost cyber defense against radical groups, cut off their money flow and counter misinformation that enables recruitment. King also advocated building an alliance with moderate Muslims -- "especially Sunni Muslim countries, like Egypt, whom I met with this week, Jordan and the UAE," he clarified.
King in the past has suggested spying on mosques as an effective way to halt Islamic State recruitment.
The congressman's suggestions were wildly at odds with those of his guest, who believes there is no such thing as moderate Islam.
"Islam has not come to integrate or to assimilate, but has come to dominate, to subjugate the countries and the people where it has set foot on the ground," said Wilders.
The incongruity of King's praise of Wilders and his discomfort with publicly endorsing the parliamentarian's statements was obvious to spectators.
"I think when you can't talk directly about your guest's view, but only about his right to say such a thing, it's very indicative," said Robert McCaw, the government affairs manager at the Council on American-Islamic Relations. "Wilders is so extreme far right that even members of Congress who are identifying with very strong Islamophobia can't own Wilders' opinions."
CORRECTION: An earlier version of this story referred to Rep. Keith Ellison as a Republican. He is a Democrat.
Before You Go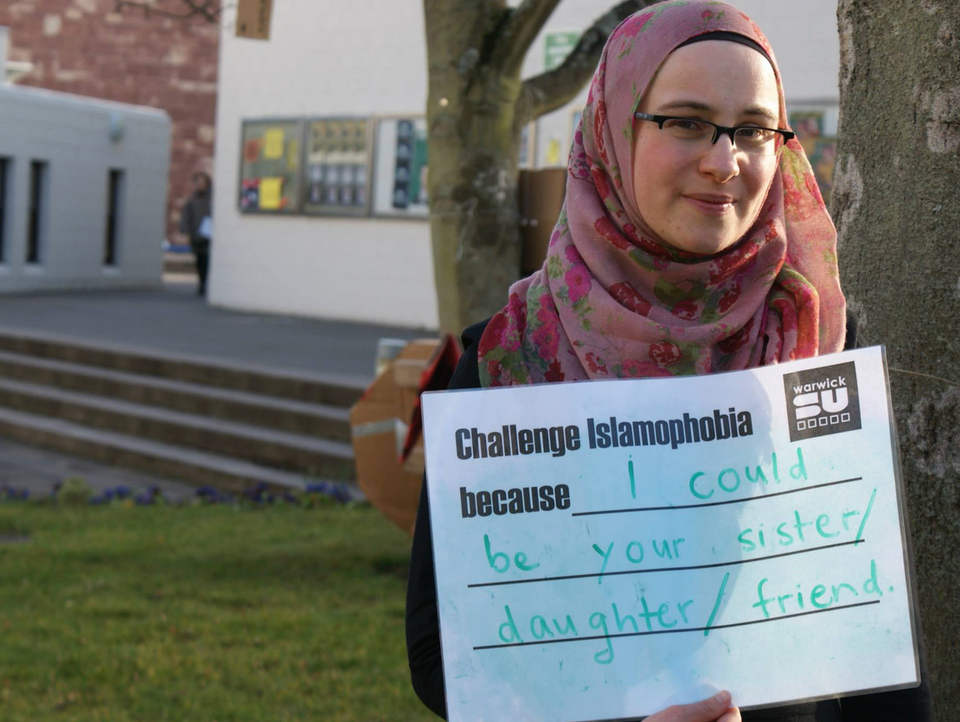 23 Reasons To Challenge Islamophobia
Popular in the Community