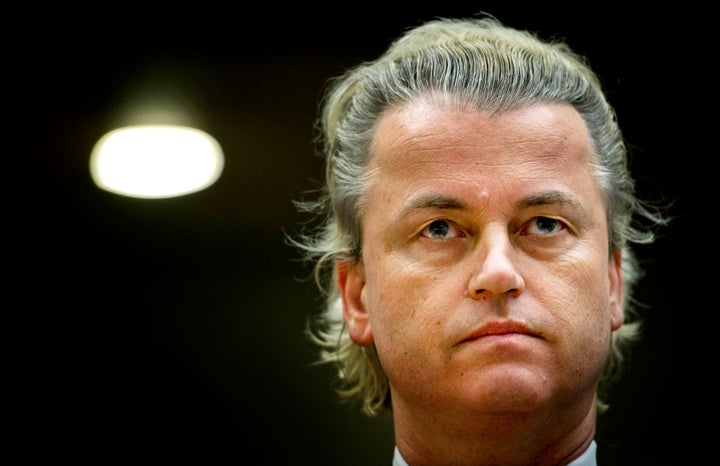 Despite repeated requests to dismiss the case, the trial of Dutch politician Geert Wilders, who is charged with inciting hatred and discrimination against Muslims, will go ahead.
As the BBC is reporting, Wilders -- whose Freedom Party is propping up an all-conservative minority Cabinet -- had argued the Amsterdam-based court could not try the case as the alleged offenses took place in The Hague.
Having once compared the Koran to Adolf Hitler's Mein Kampf, Wilders also insists his controversial remarks on Islam were part of a legitimate debate and therefore within his free-speech rights. "I've had enough of Islam in the Netherlands; let not one more Muslim immigrate," Wilders is quoted by the Associated Press as saying. "I've had enough of Islam in the Netherlands -- ban that fascist book."
For their part, prosecutors argued the WIlders "made expressions insulting to Muslims as a group," and "incited hatred against people, namely Muslims, on the basis of their religion or race."
According to the AP, Wilders' detractors say the politician's remarks have led to increased discrimination against Muslims in the Netherlands, where they make up around six per cent of the population, and impinges on their right to freedom of religion. In 2008, Wilders shot to international notoriety with the release of a short film Fitna, which mixes Koranic verses with footage of extremist attacks, Al-Jazeera reports.
The trial is adjourned until April 13, when three experts on Islam and the Middle East will be called to give evidence with a verdict expected in June.
Support HuffPost
The Stakes Have Never Been Higher
Related
Popular in the Community