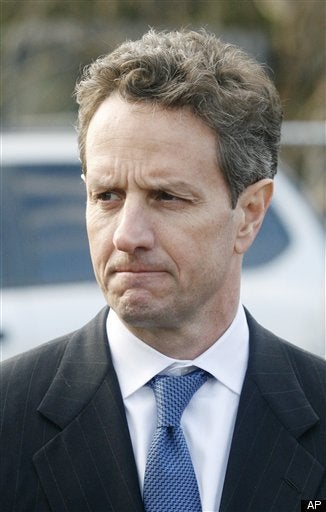 Treasury Secretary Tim Geithner has cautioned the European Commission about its latest attempts at financial regulation, warning that American banks, hedge funds and private equity funds would be discriminated against by the proposed rules.
In a letter to Michel Barnier, Europe's new Commissioner for Internal Market, Geithner expressed concern over the directive's "third country" provision, which would restrict European investment in non-European funds, the Financial Times and Wall Street Journal report.
Geithner joins British officials and Canadian investors in his criticism of the measure. The U.K. has argued that the reforms are tantamount to protectionism, and British Financial Services Secretary Paul Myners -- who recently accused Europe of "regulatory hypochondria," according to the WSJ -- has urged the EU to "eschew regulation for its own sake." And the Institutional Limited Partners Association, a Canada-based group representing private-equity investors, also sent a letter to Barnier expressing similar concerns.
European officials will continue to negotiate the proposal in Brussels, and the reforms could be presented to Europe's finance ministers as early as next week. Simon Walker, who heads the British Private Equity & Venture Capital Association (BVCA), expects Europe to preserve the third country measure, the WSJ reports: "The likelihood is the third country [part of the directive] will stay in. That's what we ask the UK government to stave off," he said.
Calling all HuffPost superfans!
Sign up for membership to become a founding member and help shape HuffPost's next chapter