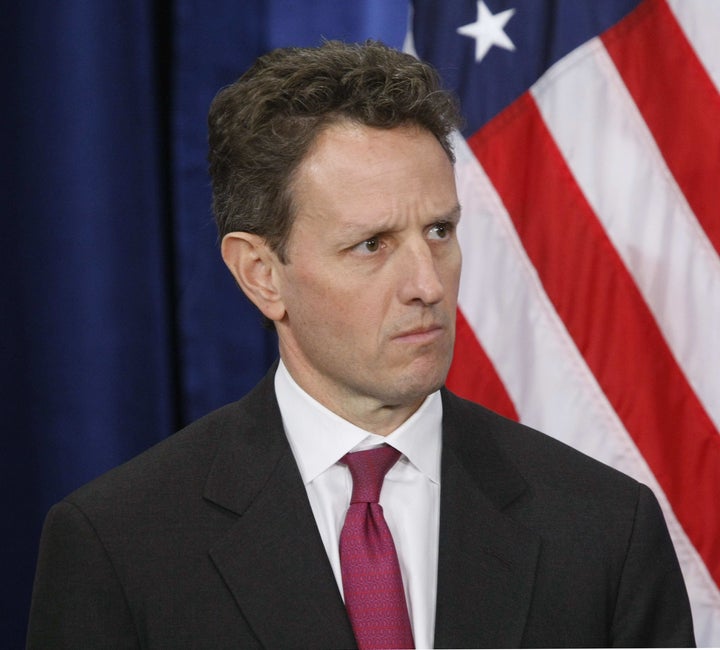 The Congressional panel tasked with overseeing the nation's financial system and the Treasury Secretary both agree that there's a problem with the nation's system of housing finance. Fixing it, though, may be the biggest problem of all -- and neither one seems to have a clear answer.
On Tuesday morning, Treasury Secretary Timothy Geithner sat before the House Financial Services Committee to answer questions about the Obama administration's plans to deal with home mortgage giants Fannie Mae and Freddie Mac, the twin pillars of the housing market that were taken over by the federal government at the height of the financial crisis.
But the administration doesn't have any concrete plans, Geithner said. Rather, he outlined broad principles and the administration continues to punt the issue into next year. In short, the current model of private shareholders supported by an implicit or explicit taxpayer guarantee is unsustainable and likely to be changed, Geithner said. The question is when and how much.
Meanwhile, taxpayers have pumped more than $125 billion into the failed firms -- and on the hook for many more after the administration promised an unlimited source of funds just before Christmas to backstop their growing losses.
"We will do everything necessary to ensure these institutions have the capital they need to meet their commitments," Geithner said in response to tough questions from Rep. Scott Garrett, a New Jersey Republican.
Underscoring the need for change, Geithner acknowledged that taxpayers are likely to face "very substantial" losses on the government's takeover of Fannie and Freddie.
Republicans on the panel want to dismantle Fannie and Freddie within five years, arguing that the government-backed firms cost taxpayers too much with little to show for it -- hundreds of billions in taxpayer losses for a housing finance system rife with moral hazard issues and a crowding out of private companies from the market.
Democrats are split. "We have to figure out the best way to wind down Fannie Mae and Freddie Mac," said committee Chairman Barney Frank of Massachusetts. Much of what replaces the current system will be private, and not government mandated, he added.
But Maxine Waters, of California, and Michael Capuano, of Massachusetts, praised Fannie and Freddie. Waters said that the twin giants supported the housing market well for several decades. Capuano asked Geithner a series of rhetorical questions aimed at defusing criticism of Fannie and Freddie, then explicitly credited the housing agencies with helping create the country's middle class. He capped off his comments by warning that he "might be tempted to scream out that someone, or something, or some group of people might be a homeownership killer" if they try to take government out of the housing finance business.
Geithner argued that no one would say "we can afford to live with [the current] model going forward."
But while there is a "quite strong" economic and public policy case for keeping some form of government guarantee as part of the nation's housing finance system, it can't be the one in place today or the implicit guarantee in effect for the past decade, he added.
Geithner said it will take "several months" of "careful exploration" before the administration develops its plans. It "should not take years."
Rep. Bill Posey (R-Fla.) snapped at one point during his questioning of Geithner, saying "the reality is we still don't have a plan."
Related
Popular in the Community