 WASHINGTON -- The best way to make sure that the next secretary of the Treasury is not overly beholden to Wall Street might be to hire a woman.
There are several female candidates in the running to take over the job expected to be vacated fairly soon by Tim Geithner. The selection of any one of them would break up one of the last remaining all-boys clubs in the top echelons of the federal government.
It could also break the financial services industry's extraordinary hold on fiscal policy.
Among the leading women candidates: Christina Romer, who served as chairwoman of Council of Economic Advisers during the first two years of the Obama administration; Laura D'Andrea Tyson, a top economic adviser in the Clinton administration; and Janet Yellen, the vice chairwoman of the Federal Reserve Board.
Probably not by coincidence, these women share a more skeptical attitude toward Wall Street than many of the men being considered for the job -- not to mention the current occupant.
"Traditionally, finance has been a boys club and traditionally, Treasury secretaries have come out of the financial sector," said Linda Bilmes, who teaches public policy at the Harvard Kennedy School. "What we've had in Treasury for the large part is people who have been molded by Wall Street, and whose thinking is etched into certain Wall Street type patterns."
But with Wall Street's excesses having "brought the country to the brink of another depression," she said, it's time for a Treasury secretary who has more independence. "I don't think the point is having a woman just for the sake of having a woman," she said. "I think that the more important priority is to have a Treasury secretary who is a broad thinker, who is not completely tied to the Wall Street financial sector."
Very few women have gotten anywhere close to positions of leadership in the largest U.S. bank and securities firms. When it comes to Wall Street, "women are by nature outsiders," said Mark Thoma, a University of Oregon economist and blogger. "Not by their nature," he noted -- but because of how Wall Street currently works.
Thoma recently urged President Barack Obama to pick former FDIC chairwoman Sheila Bair for Treasury and Yellen for chairwoman of the Federal Reserve. "The question is," he wrote, "will President Obama be the first to recognize that males are not the only ones qualified to run our two most important financial agencies?"
Thoma said in an interview: "They bring a different point of view than the typical Wall Street perspective, without sacrificing any intellectual capacity."
Barbara Bergmann, who formerly taught economics at American University and the University of Maryland, said that women are "more conscious of the needs of people who are going to be hurt by not having the right policies in place.
"It might take testosterone to make these very chancy bets that may or may not pay off, but what you need in the Cabinet are people who will be for sensible policy," she said.
Bergmann is hoping Obama chooses Tyson, Romer, or Carmen Reinhart, a Harvard professor who has studied financial crises. "I think the main thing is there are really excellent candidates; I can't think of any men as good as those three," Bergmann said.
In the current environment, Wall Street's clout is so great that it controls the political discourse in Washington. Why else, asked Stephanie Kelton, an economics professor at University of Missouri-Kansas City, would we be talking about deficit reduction rather than economic growth right now?
Her answer is that the contraction of Social Security would serve Wall Street's interests by driving more retirement money into private accounts, so for them it's the top priority.
One of the ways Wall Street so often prevails is because its leaders "act as if they're the smartest people in the room," Kelton noted. They say: "Trust us. We know what we're doing." Outsiders are more likely to question that kind of thinking, Kelton said.
"The revolving door between Wall Street and that Treasury secretary position is very important to break," she said.
The choices Obama makes when he puts together his second-term economic team will speak volumes about his agenda.
Despite the populist rhetoric of his 2008 campaign, for instance, Obama made the conscious choice to staff his first-term economic team with former Clinton appointees whose sympathies were with Wall Street. Predictably, those men didn't recognize how out of control the financial system had become -- both because they helped create it and because it had served them so well.
One exception was Romer, who struggled to be heard in meetings dominated by the men with Wall Street backgrounds. Romer, for instance, championed much greater stimulus spending to spur economic growth and reduce unemployment. But in one famous exchange, as recounted in the Washington Post, Geithner snapped at her that stimulus was like "sugar," that its effect was fleeting, and that the White House should focus on reining in the debt instead.
A QUICK LOOK AT SOME OF THE PROSPECTS
The leading male contenders for the job are said to include Jack Lew, the White House chief of staff who was part of Obama's ex-Clinton ex-Wall Street first-term economic team; deficit-hawk former Clinton chief of staff Erskine Bowles; Larry Fink, the CEO of giant asset management firm BlackRock; and former Treasury official turned investment banker Roger Altman.
Among the women contenders:
Romer, an economics professor at the University of California, Berkeley, left the White House in late 2010. She recently urged that any budget bargain include job-creation measures and protect public investment in infrastructure, job training and basic scientific research.
Yellen, appointed by Obama to be vice chairwoman of the Federal Reserve in 2010. A former economics professor, she also chaired the Council of Economic Advisers from 1997 to 1999 under Clinton. More recently, she has been known as a champion of transparency at the historically inscrutable Fed.
Tyson, a professor at the University of California at Berkeley, and one of Clinton's top economic advisers -- she led both the Council of Economic Advisers and the National Economic Council -- recently wrote that the negotiations to avert the so-called fiscal cliff "should focus on jobs." Purists note, however, that Tyson has also been a member of the board of directors of Morgan Stanley since 1997, and of AT&T since 1999.
Bair, former head of the Federal Deposit Insurance Corporation, is the moderate Republican George W. Bush appointee who became a hero to the public-interest community by standing up to the bankers on such issues as loan modification and the need to rein in too-big-to-fail banks. In her recent book, she also criticized fellow regulators, including Geithner, as apologists for Wall Street.
Reinhart co-authored a prescient book on the history of financial crises and is now considered one of the world's top economic experts on the subject. She teaches at the Harvard Kennedy School. She is also considered more of a deficit hawk than most of the other women in possible contention for the job.
Lael Brainard, currently Geithner's undersecretary for International Affairs, is one of seven women in senior posts at Treasury. She was also on the staff of the National Economic Council during the Clinton administration. Progressives note, however, that there have been few signs of daylight between her and her current boss.
Sheryl Sandberg is the high-profile chief operating officer of Facebook, formerly of Google. She was also chief of staff to then-Treasury Secretary Larry Summers during the Clinton administration and served as an economist at the World Bank.
WOMEN REALLY ARE DIFFERENT
Ann Mari May, a University of Nebraska economist, recently co-directed a study comparing male and female economists. "We found that economists do have gender differences in their policy perspectives," she said. Specifically, female economists tend to favor a bigger role for government while male economists have greater faith in business and the marketplace.
She also cited anecdotal evidence that as women move into finance they can bring about different and better policy outcomes.
When it comes to picking a woman for Treasury, there is one obvious possible downside: The very conventional voices who want another "Wall Street Ace" to have the job will be disappointed.
"The risk in appointing a female Treasury secretary is if the market has discriminatory attitudes toward her, you have more risk in how the market might react," said Betsey Stevenson, a public policy professor at the University of Michigan
"Appointing someone for Treasury secretary, it's a tough thing. You need to make sure the person who's appointed is someone who markets trust, because one of the goals is market stability."
But at the same time, she said, "we want to make sure that Wall Street is not ruling itself."
Of course, the resistance to the idea could be the very reason to do it.
"There's a long-term benefit, which is the more you put women in positions of power, particularly in finance, the more that changes how people see women," Stevenson said. "It looks like people learn."
As a result, she said: "Putting a woman in as Treasury secretary could potentially have really profound impact on the entire industry."
Related
Before You Go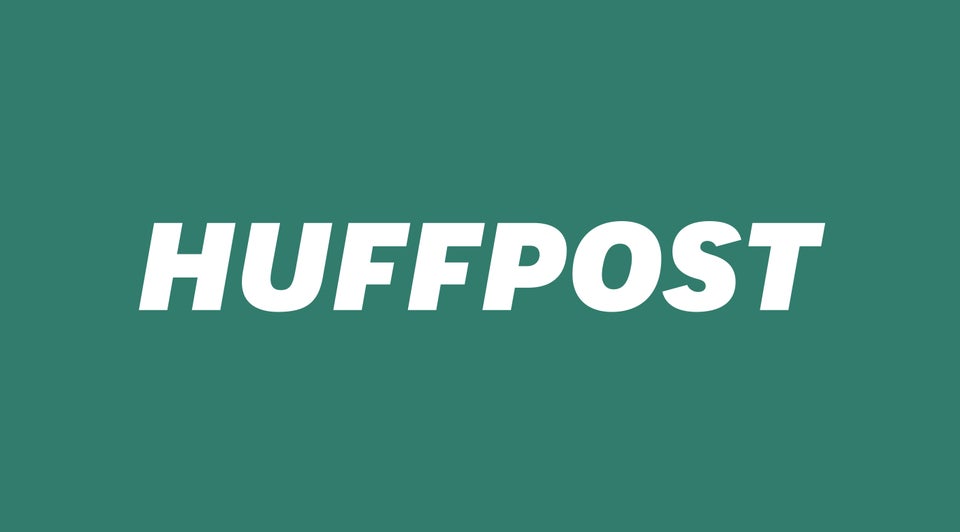 Elizabeth Warren's Greatest Moments
Popular in the Community