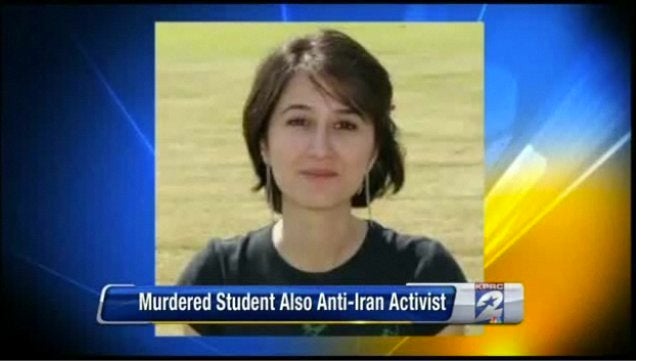 A Texas Medical Center student and Iranian activist was shot dead on Monday in Houston.
Gelareh Bagherzadeh was driving her car near her parents house when she was shot.
"When the officer arrived, the car's tires were still spinning," Officer J.C. Padilla told click2houston.com. "He had to reach in and turn off the motor."
At the time of the shooting, Bagherzadeh was on the phone with an ex-boyfriend who, according to police, heard "loud thud" and a "screeching noise" but no gunshots. He assumed Bagherzadeh was involved in a car accident.
"When officers arrived [...] Ms. Bagherzadeh was found slumped over in the driver's seat," the Houston Police Department said in a statement.

Authorities said nothing appeared to have been stolen from her car. Her cell phone and purse were found inside.
Bagherzadeh was a well-known Iranian activist. According to the Houston Chronicle, in 2010 she protested the Iranian government and was a member of SabzHouston, an activist group against the Iranian government.
It is unknown what prompted the shooting.
"She has no enemies," Sgt. Richard Bolton told click2houston. "She was a very caring and loving person."

Popular in the Community