Look up to the sky if you want to see a spectacular display of shooting stars on Sunday night.
The Geminid meteor shower, named so because the meteors appear as if they're coming from the Gemini constellation, lasts until Thursday, according to NASA.
Everyone around the world, in both the Northern and Southern Hemispheres, has the opportunity to see them, according to the International Meteor Organization.
"Near-peak Geminid rates usually persist for almost a day though, so much of the world has the chance to enjoy something of the shower's best, regardless of when the maximum actually happens," the organization said on its 2015 Meteor Shower Calendar.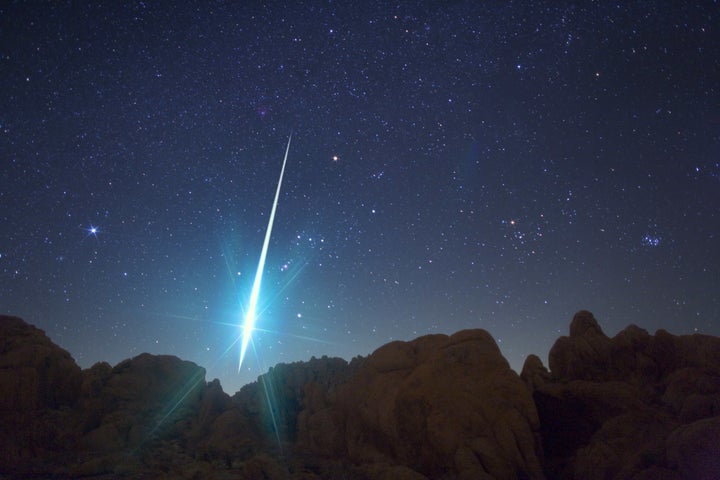 The moon will be barely visible and is expected to set early in the night, Gizmodo reported, meaning it will be perfect conditions to see the shower from around 9 p.m. -- as long as it's not cloudy.
REAL LIFE. REAL NEWS. REAL VOICES.
Help us tell more of the stories that matter from voices that too often remain unheard.