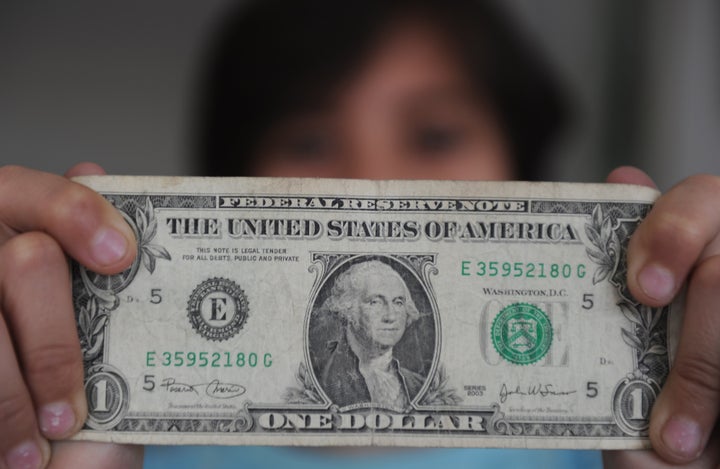 While I think it's true that "the rich are getting richer," it's important to note a newer, more quantifiable trend: the rich are getting younger. Heretofore, most wealth creation and/or wealth inheritance events occurred much later in life. One of the major drivers behind creating the new young wealth has been technology. Also in the past, wealthy people tended to transfer wealth upon their death while today an increasing amount of wealth is transferred during life. This leads me to say that wealth is having a "facelift" -- Gen-X and Gen-Y will soon overtake baby-boomers as the wealthiest generation in history. In addition to looking younger, there are many differences in behavior, expectations and values. High net-worth youth will drive increasing demands for mobile information and connectivity and community. Can slow moving industries, like financial services, adjust quickly to the need to retool themselves to meet the "service requirements" and client experience expectations of the first generation to grow up with computers?
Baby-boomers, currently the wealthiest generation, are aging and transferring trillions of dollars of wealth per year. Baby-boomers who are in their late 50s/early 60s now are retiring and changing from "net spenders" to "net savers." Gen-X (born late 1960s-1070s) and Gen-Y (born 1980s-1995) are expected to overtake baby boomers by 2018 in wealth according to a 2008 Wealth Management study by Deloitte. Furthermore, IPO millionaires and the tech world have created an explosion of wealth at a much younger age than ever before. Up to 98 percent of new wealth inheritors (and 70 percent of widows) change advisors! Is this a problem or an opportunity? How can wealth managers and others who provide services to this community quickly change their outlook, messaging and communication style to meet the values which are important to these two generations?
According to one study, the Deloitte Wealth Management "A New Breed. Opportunities for Wealth Managers to Connect with Gen-X and Gen-Y -- 2008," there were 80 million baby-boomers in 2004 worth an estimated $59 trillion. That number is estimated to drop to $46 million by 2018 and continue to trend downwards. Gen-X (estimated 45 million) and Gen-Y (estimated 60 million) were worth $10 trillion in 2004 and their combined wealth is predicted to be at least $28 trillion in 2018. I believe that it's an underestimate due to the IPOs, etc., which were post-2008, but the trending upwards here is the point. What can you do to hold onto existing clients and prepare for the new, wealthy client of the future?
Here are a few of the essentials:
First, your messages must change to match the value propositions that are important to each generation. Baby-boomers (and especially new wealth inheritors) appreciate and value traits such as trust and loyalty. For Gen-X/Gen-Y, those value propositions are unimportant, and, worse yet, can be turn-offs to younger generations looking at your website or reading your materials. Instead, this new generation values transparency and community. They are socially responsible. What messages does your firm promulgate? Do those messages resonate with Gen-X and Gen-Y? Most importantly, does your online presence reflect the same value propositions? If not, you need to give yourself/and your firm and online facelift.
The "facelift" involves changing the style, method and tone with which you present yourself and your firm online. If you are not online, and online with appropriate messaging, you risk being" invisible" to Gen-X/Gen-Y future clients. Here is why: Baby boomers tend to ask friends for referrals and then act on the referrals. Gen-X/Gen-Y will ask for the same types of referrals from friends but will also do their own research on the Internet! Have you ever Googled yourself and your firm? I recommend that this "listening" exercise be done at least quarterly as best practice. Assessing your online presence can involve listening, monitoring your own and firm-wide messaging for consistency (and compliance). Now, another self-audit is essential: Do the language and value propositions resonate with your new, future clients? If not, you are at risk of relying on older, clients whose wealth and number are trending downward.
Enter social media marketing and how it can be used to create thought-leadership for you and your firm. Its the mash-up of "old skool" marketing but delivered via "new school" platforms. Personal/corporate branding can be accomplished through communicating consistent messages reflecting your firm's strengths and targeting toward the new value propositions of Gen-X/Gen-Y along with baby-boomers. Social media platforms like LinkedIn, Twitter, Facebook and others will lead you to engaging with future clients who are utilizing these sites to connect, learn and engage. Social media messaging can be targeted, niche-y and is much more effective (and much less costly) than other forms of marketing.
Next step is to take an honest, good look in the mirror and decide: Do I need a facelift?
REAL LIFE. REAL NEWS. REAL VOICES.
Help us tell more of the stories that matter from voices that too often remain unheard.