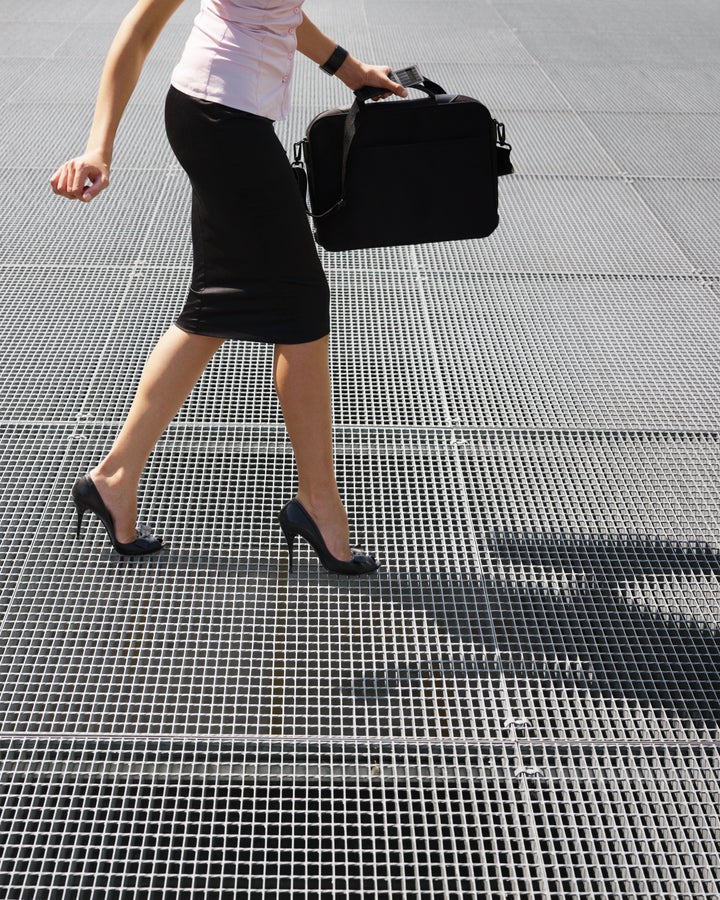 The key to recruiting, supporting and retaining Gen Y workers may require unlearning what we "know" about this cohort and relearning the importance of flexibility, equality and inclusivity for business success. Last week, Business and Professional Women's Foundation (BPW) Foundation released findings from our national survey on Gen Y women's workplace expectations and experiences. The responses from more than 660 women across the United States identified important challenges related to gender discrimination, work-life balance, and intergenerational workplace dynamics that employers cannot afford to ignore. Here are our top four reality checks on popular literature.
1.Popular Literature Says: Gen Y women do not believe gender discrimination is a problem in today's workplace.
BPW Survey Says: Where do those women live and work? Over 75 percent of Gen Y women in our survey identified gender discrimination as a moderate or severe problem in today's workplace. And almost 50 percent of Gen Y women had observed or experienced gender discrimination in the workplace. There is a difference between what Gen Y women believe about gender -- that equality should be the norm -- and how organizations and colleagues practice gender. Gen Y women experience stereotyping, unequal compensation, inequality of opportunities, different standards and sexual harassment. The discrimination and inequalities young working women face are rooted in the ways in which organizations, supervisors and colleagues understand what it means to be a man or a woman. Employers should identify and address the sources of discrimination and inequality in their organizations -- perceptions, policies and practices.
2. Popular Literature Says: Employers should design programs to meet Gen Y women's work-life balance demands.
BPW Survey Says: Programming alone won't address Gen Y women's demands. They are looking for a holistic approach to work-life balance that will require employers to rethink the "ideal worker." The ideal worker is often an employee who demonstrates devotion and commitment through time -- being available any time and for however long an employer needs. Work is important to Gen Y women but is not the only sphere of life. Gen Y women also identified family, friends, hobbies, exercise and volunteering as important aspects of life. These women are not interested in mistaking their jobs for their life. Tackling work-life issues requires a critical examination of the "ideal worker" and how employers measure and evaluate an employee's commitment.
3. Popular Literature Says: Identify Gen Y values and then design workplace programs around their values.
BPW Survey Says: Good luck with that. Gen Y women hold disparate values. Top career values varied by occupation, type of employer and the presence of children. For example, women in management valued achievement most while women in administrative capacities valued creativity and women in sales/marketing valued compensation most. Our survey results contain two messages for employers. First, it's really difficult to determine key work values for Gen Y women because values are mediated by social difference (e.g. gender, race, occupation and education). Second, you don't need to determine values in order to offer the benefits Gen Y women need and create enabling environments for success. Gen Y women's workplace values did not impact their perspectives on employer benefits. Overall, Gen Y women want their basic needs met. Two of the three most important benefits reported were: healthcare insurance and retirement plans. And, regardless of what Gen Y women expect to achieve through their work, five features enable them to do their best at work: understanding goals and expectations; having open communication channels; receiving encouragement from co-workers and supervisors; having their voice heard and understanding their role and responsibilities.
4. Popular Literature Says: If you want to improve inter-generational workplace dynamics, focus on increasing awareness of generational differences.
BPW Foundation Says:
Yes, but that's not all. BPW Foundation asked about generational conflict, but Gen Y women identified age bias as a more pressing workplace issue. Survey results indicate that Gen Y women experience a double jeopardy -- gender and age. Gen Y women who had experienced gender discrimination were more likely to report generational conflict or discrimination than those who had not. Fifty-one percent of Gen Y women who observed or experienced gender discrimination also reported generational discrimination. The types of generational or age discrimination reported included being perceived as incompetent or inexperienced because of age; name calling such as "kid" and girl"; being passed over for promotions because of age and being held to different standards because of age. Identifying and addressing age and gender discrimination may be an important strategy for improving inter-generational workplace dynamics.
Calling all HuffPost superfans!
Sign up for membership to become a founding member and help shape HuffPost's next chapter