The stress and strain of constantly being connected can sometimes take your life -- and your well-being -- off course. GPS For The Soul can help you find your way back to balance.
GPS Guides are our way of showing you what has relieved others' stress in the hopes that you will be able to identify solutions that work for you. We all have de-stressing "secret weapons" that we pull out in times of tension or anxiety, whether they be photos that relax us or make us smile, songs that bring us back to our heart, quotes or poems that create a feeling of harmony, or meditative exercises that help us find a sense of silence and calm. We encourage you to look at the GPS Guide below, visit our other GPS Guides here, and share with us your own personal tips for finding peace, balance and tranquility.
Gena Lee Nolin knows just what to do when her amygdala is firing. Find her de-stressing tools, techniques and inspirations below:
I always try to find 20 minutes a day to be still. This gives my mind a break and a chance to recharge with affirmations or just listening to my breath.
I do meditation, yoga or running. Stretching and having a relaxed environment helps me reclaim Gena again. It's amazing what exercise can do for the mind, body and soul.
See what else de-stresses Gena in her GPS Guide below.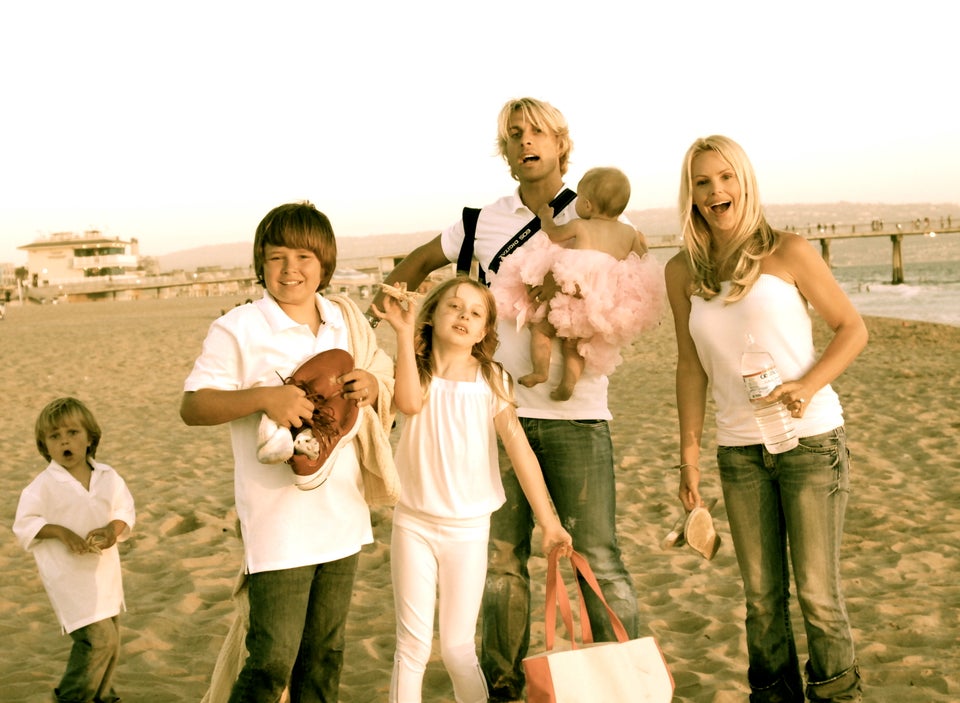 Gena Lee Nolin's GPS Guide
Gena Lee Nolin is best known for her roles on the hit shows, Baywatch, Sheena & The Price is Right. She has moved into becoming a health and wellness advocate and author with her new book, "Beautiful Inside & Out" [Conquering thyroid disease with a healthy happy "Thyroid Sexy" life.] Her book debuts October 8th, 2013 with Simon & Schuster. She's a mother of 4 and a guest blogger for "Celebrity Baby Scoop." Also, blogging on her personal website www.officialgenaleenolin.com Nolin started a Facebook support page called, "Thyroid Sexy" in 2011 to help raise awareness and bring comfort to those who suffer from thyroid disease.
Gena is in the works for authoring a series of children books and starting a Thyroid Sexy foundation. Nolin resides in both Los Angeles, CA and Scottsdale, AZ with her husband Cale Hulse (former NHL player) and their four children Spencer, Caia, Hudson & Stella.
For more GPS Guides, click here.