Drag, in case you didn't know, is the tradition of dressing up in and often exaggerating qualities of a certain gender for the sake of performance.
However, as Judith Butler made plain in her 1990 text Gender Trouble, "There is no original or primary gender a drag imitates, but gender is a kind of imitation for which there is no original." Although drag is often regarded as a form of impersonation, Butler asserts that there is no manifestation of gender that isn't already constructed, choreographed or performed in some way. What is traditional femininity if not curls and heels and soft gestures? What is masculinity if not imposing posture, stern expressions and a heavy dose of pride?
Long before theories like Butler's made their way into college curriculums and mainstream culture, they were played out before the camera. The exhibition "He/She/They" at Los Angeles' Rose Gallery explores how photographers have demonstrated the way both gender and identity only exist when performed. The artists on view posit there is no natural way to be a woman or a man, just as there is no natural way to be oneself.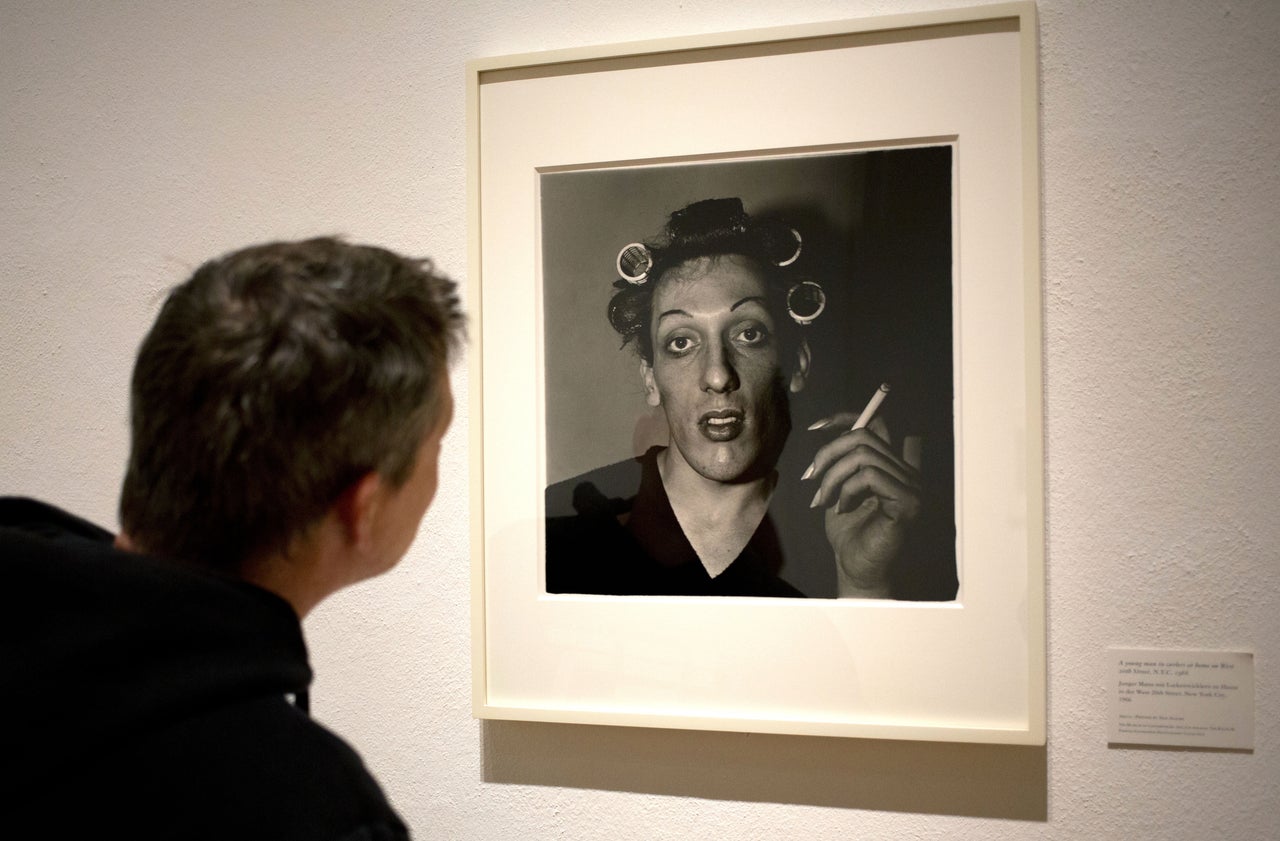 The show features a variety of artists who live and work everywhere from Mexico City to Osaka, Japan, each using the camera to document the always already artificial nature of the self.
Some photographers capture their subjects as strictly masculine or feminine, adhering to the codes that establish them as such. Others operate in the space between, depicting people who are androgynous or genderqueer. And many enjoy playing with conventions, turning them upside down while switching genders or ethnicities as easily as one switches an outfit.
The following eight photographers are a diverse bunch. Some lay bare the norms and practices we associate with gender, while others work to overturn them. But all, in some way, realize that subjects don't just perform for the camera, they perform in the self-portraits that constitute their lives.
1. Graciela Iturbide
Mexico City, Mexico (b. 1942)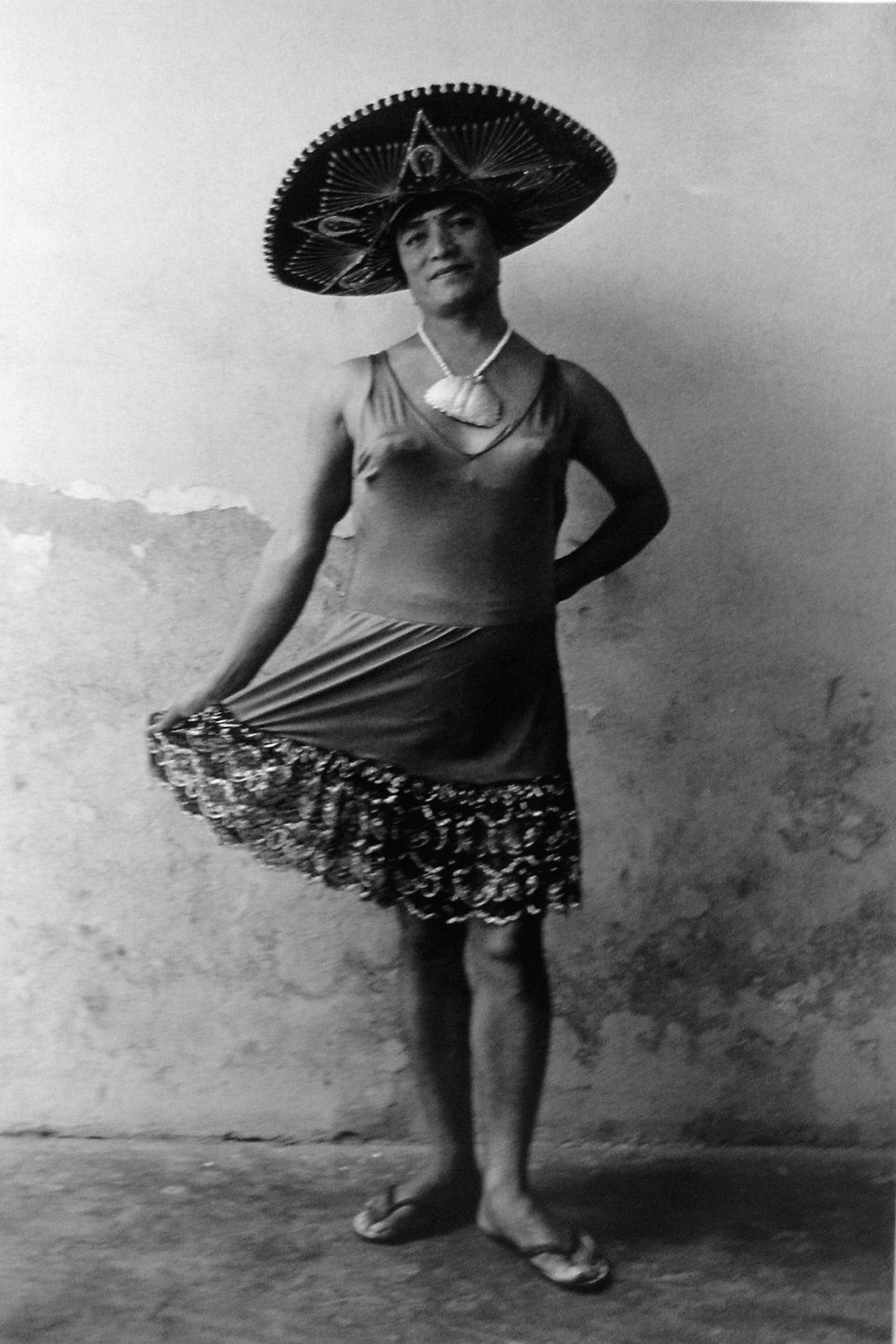 The oldest of 13 children, Graciela Iturbide received her first camera when she was 11 years old. It was not, however, until after the death of her own daughter that Iturbide devoted herself to the medium as an artistic practice.
Inspired by the street photography of Manuel Álvarez Bravo and Henri Cartier-Bresson, Iturbide captures stark, black-and-white images of Mexico's daily life, synthesizing indigenous traditions and foreign, assimilated influences to depict the hybrid state of contemporary Mexican culture.
Iturbide is perhaps most well-known for documenting the Juchitán people of Oaxaca, specifically an individual named Magnolia who identifies as Muxe ― which is Zapotec for genderqueer. In Iturbide's portraits, Magnolia dons a woman's dress with a typically male sombrero hat, shirking gender norms while adopting a feminine posture before the camera.
2. Lise Sarfati
Oran, Algeria (b. 1958)
Lise Sarfati was born in Algeria, grew up in Nice, France, relocated to Russia for 10 years and eventually landed in California. As a student studying Russian photography, Sarfati was influenced by the films of Robert Bresson, the documentaries of Dziga Vertov, and the feminist theory of Julia Kristeva.
The conceptual photographer is drawn to young adults, specifically women, on the fringes of society, those who often appear like characters in their own lives, often on the verge of breaking. In her series "On Hollywood," Sarfati captures women pursuing the American dream of stardom, stuck in a state of limbo somewhere along the way.
In "Malaika," pictured above, a young woman gazes out into the distance, her platinum blonde bob and winged eyeliner reminiscent of Marilyn Monroe. Whether the subject is impersonating the iconic celebrity or echoing her subconsciously remains unknown, yet the performative nature of femininity is without question.
3. Wayne Lawrence
Saint Kitts, West Indies (b. 1974)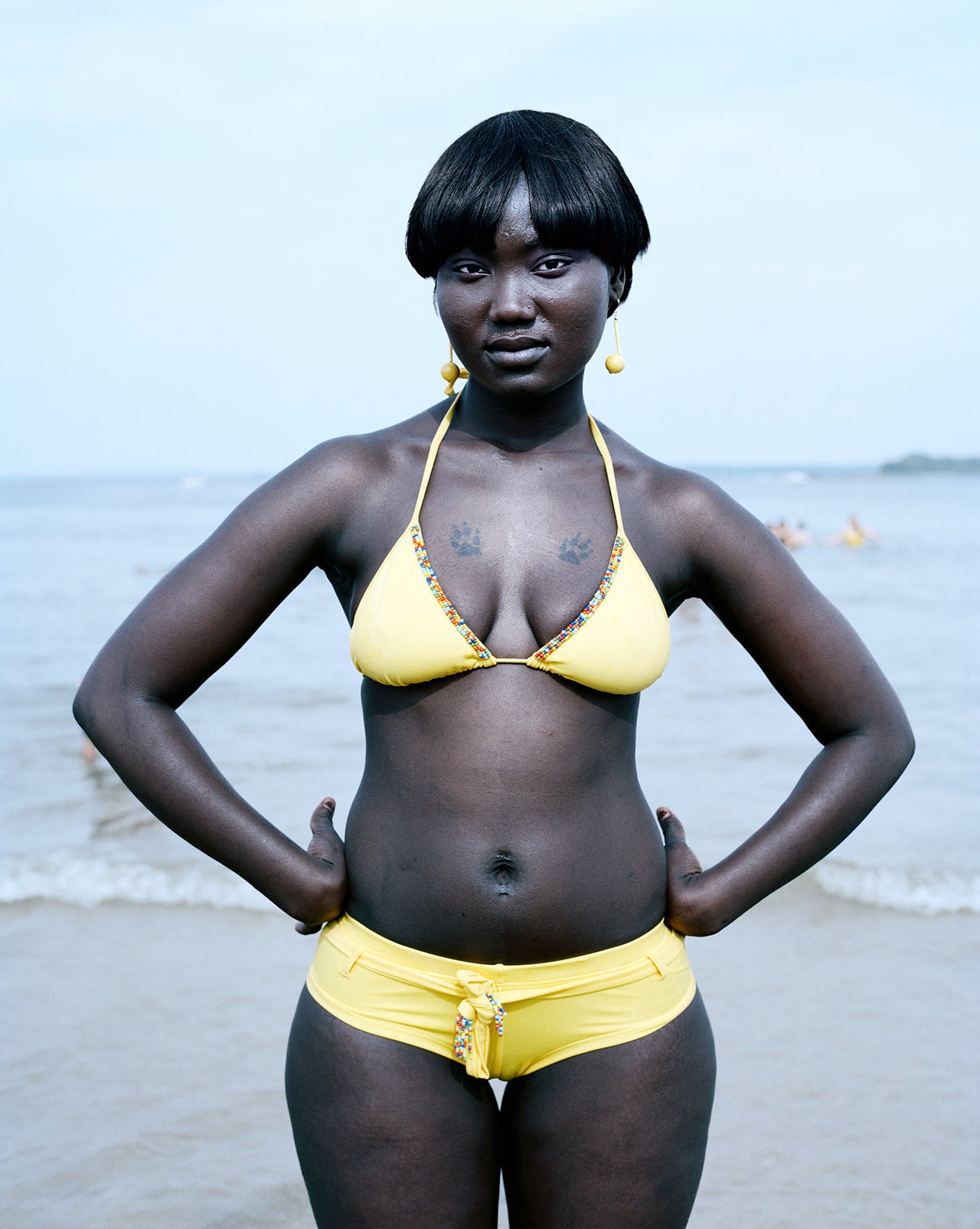 Wayne Lawrence visited New York for the first time when he was 16 years old. He later relocated to the city of Brooklyn, where he'd devote his life to chronicling the marginalized populations in and around the urban metropolis, those often overlooked by mainstream media.
In one of his more recent series, Lawrence chronicled those mourning the tragic Orlando mass shooting that left 49 dead in June 2016. The documentary photographs capture a mix of grief and resilience as LGBTQ subjects proudly embody their solidarity with those who lost their lives in the massacre.
Lawrence's earlier series "Orchard Beach" depicts city dwellers from The Bronx as they flock to the public beach to avoid the sweltering heat. The photos depict a diverse crop of New Yorkers in their bathing suits, a kind of apparel that still diverges along traditional gender lines.
In the image above, clad in a bikini, Lawrence's subject addresses the camera with a confident and even confrontational pose. Unlike the string of art historical muses who express themselves near-nude in various states of passivity and repose, this woman asserts her womanhood with a strength that, though dominant, is undeniably feminine.
4. Jo Ann Callis
Cincinnati, Ohio (b. 1940)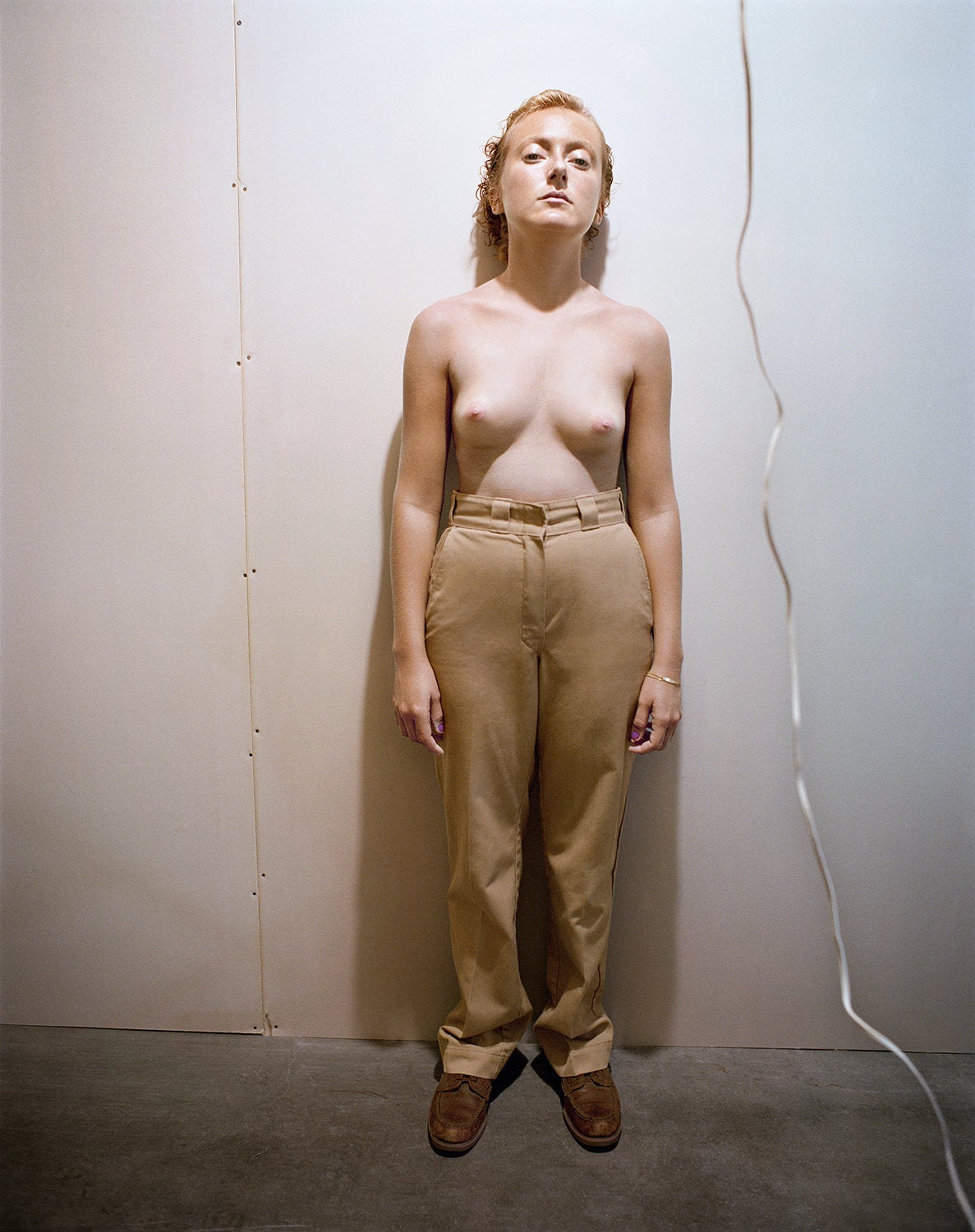 After first focusing on sculpture, Jo Ann Callis began exploring color photography when she encountered the work of Paul Outerbridge. Studying under Robert Heinecken at UCLA, Callis became a master of the "fabricated photograph," a carefully composed image that conceals as much as it reveals. These images often take place inside the domestic space, transforming a setting often seen as mundane and safe into a strange and uncertain terrain.
In her 1970s "Early Color Portfolio," Callis created fiercely chromatic and enigmatic images that operate with a dreamlike logic, visceral images attract and repel without ever quite making sense. Many dismantle the male gaze with their unsettling vision of femininity ― full of flesh, liquid, hair, touching, binding, squeezing, none of which quite adds up.
"Untitled," featured above, captures a subject in khaki trousers and men's shoes, staring, casual yet in control, at the camera. The flesh-colored image looks strangely inhuman, as masculine, feminine and androgynous elements combine to form a doll-like eroticism. The photograph shows how much clothing, lighting, and posture contribute to one's sexuality.
5. Manuel Álvarez Bravo
Mexico City, Mexico (1902–2002)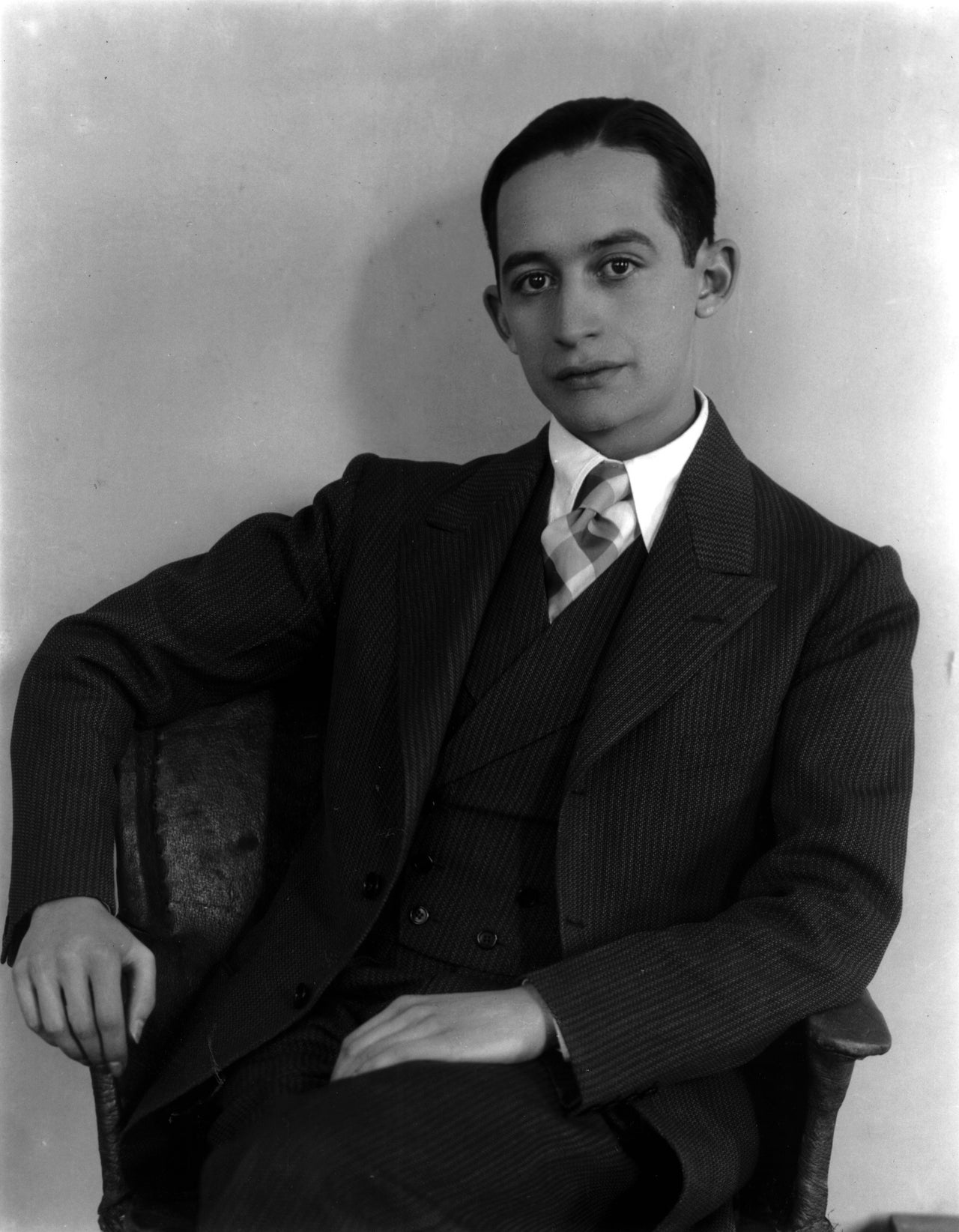 Manuel Álvarez Bravo was born amid the violence of the Mexican revolution; his familiarity with blood and death from a young age would go on to inform a predilection for the macabre in his work. Because both his father and grandfather practiced photography and painting, Bravo was aware of the medium from the time he was just a boy.
Following the death of his father, Bravo left school at age 13 to make a living for himself and his family. He got his first camera at 20, given to him by a friend who'd purchased it at a pawn shop. When he began seriously pursuing photography years later, he did so among the backdrop of Mexico's cultural renaissance, becoming one of its leading figures. When he died, Bravo was regarded as one of Mexico's greatest photographers.
Bravo's images contain a unique balance of modernist, avant-garde surrealism and Mexican tradition ― where Man Ray meets Diego Rivera. His black-and-white portraits, as with the image of writer Xavier Villaurrutia above, exhibit a carefully crafted and refined masculinity. From Villaurrutia's suit to his pose to the expression on his face, this sophisticated manliness is something that only exists on camera.
6. Nikki S. Lee
South Korea (b. 1970)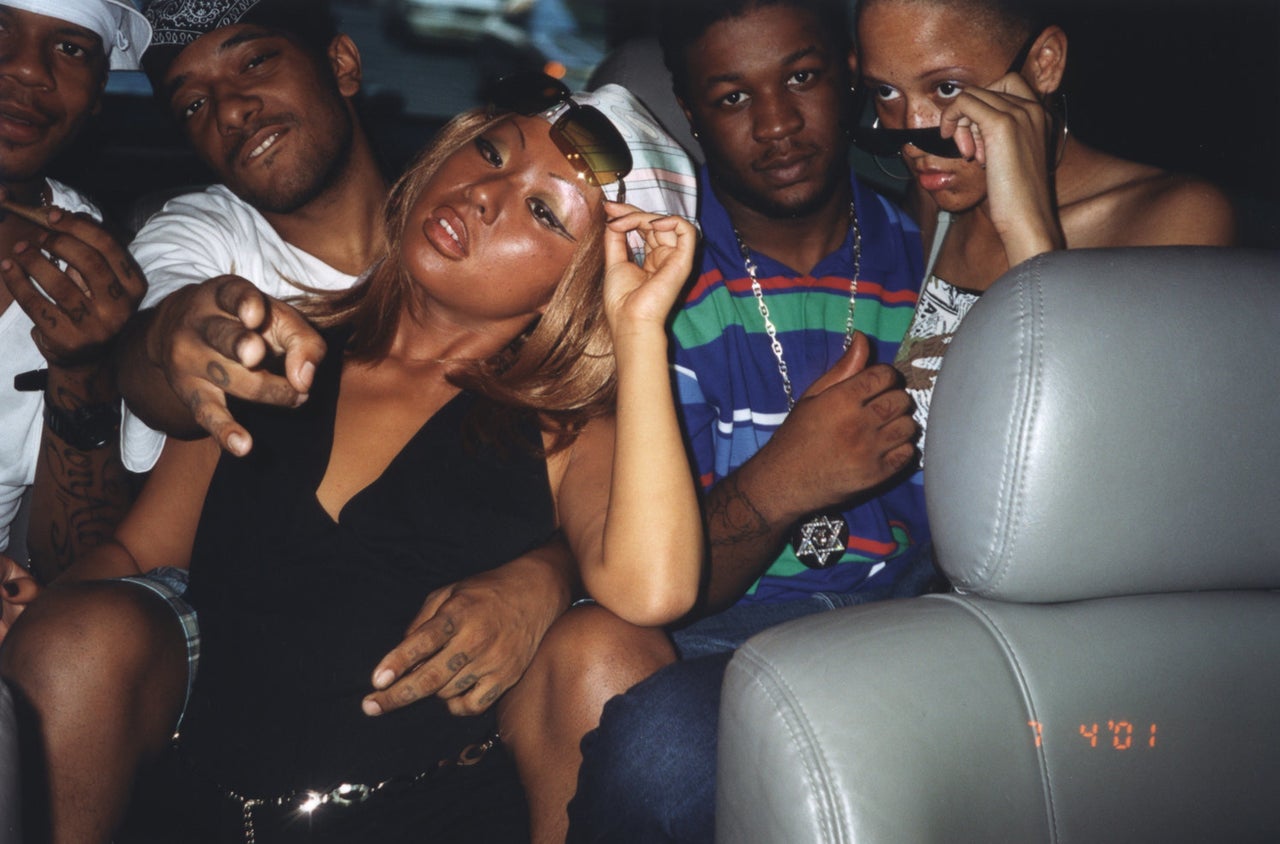 Growing up in Korea, Lee Seung-Hee dreamed of being an actress. When she moved to New York for college, adopting the name Nikki S. Lee in the process, she studied commercial photography and fashion, working under glossed-up fashion photographer David LaChapelle.
Eventually Lee shifted away from the commercial path to pursue fine art photography with a performative bent. In her "Projects" series, which she created from 1997 to 2001, Lee disguised herself in various chameleon-like ensembles to fit into a diverse range of cultural subgroups ― from senior citizens to drag queens. Projects included the Yuppie Project, Punk Project, The Lesbian Project, Skater Project, Exotic Dancers Project, and were often justly criticized for appropriating and fetishizing marginalized communities.
In the image above, Lee controversially dons blackface to blend in with a crowd of young black men and women for "The Hip Hop Project." The piece toys with the aesthetic and cultural signifiers that unite and identify the group ― do-rags, chain necklaces, sunglasses ― showing how much we understand about an individual from what they wear and who they interact with.
7. Antonio Caballero
Mexico City, Mexico (b. 1940)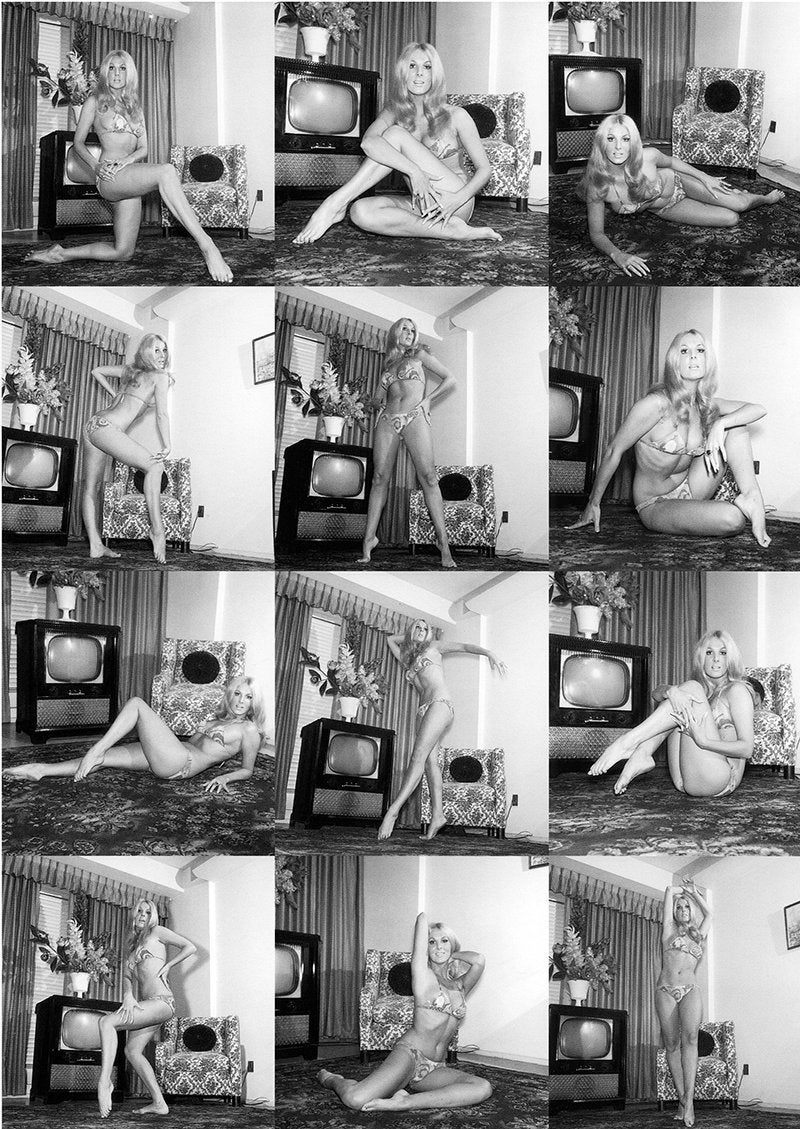 Antonio Caballero's stepfather gave him his first camera, a Kodak Brownie Fiesta, when he was a young boy. He grew up working in photojournalism, particularly intrigued by the crime scene photography of Mexican photographer Antonio "el Indio" Velázquez.
The photographer switched from documenting crime to sports to politics to, finally, celebrity culture, working for the publication Cine Mundial. His most iconic photo depicts Marilyn Monroe at a press conference at the precise second she uncrossed and recrossed her legs, revealing to the camera for a brief (and non-consenual) moment what was between them.
The image above depicts British-Mexican telenovela star Jacqueline Voltaire. Clad in a bikini, the actress strikes a variety of sexualized, pinup poses, speaking in the highly feminized body language that's easily legible to many a pop culture–literate viewer.
8. Yasumasa Morimura
Osaka, Japan (b. 1951)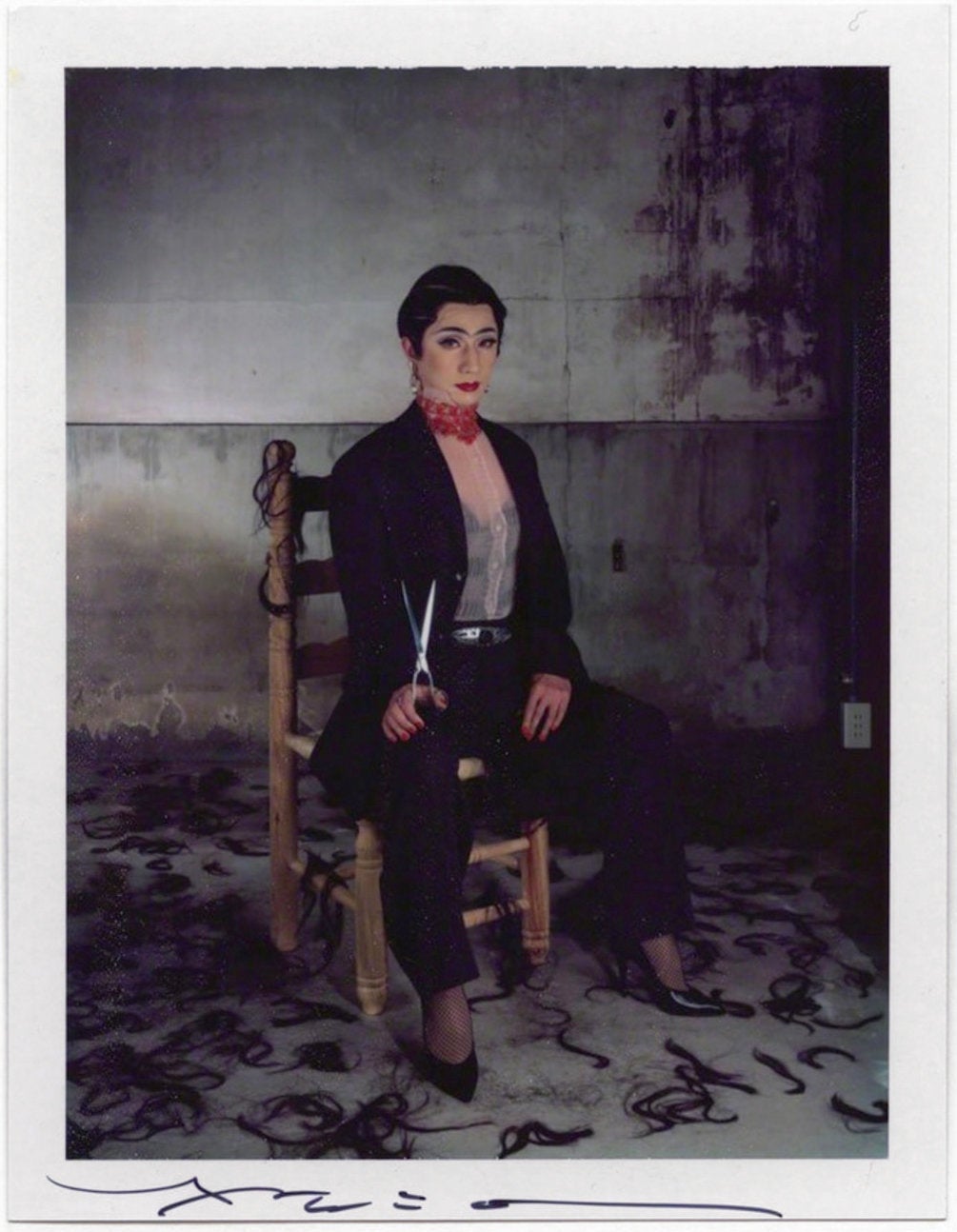 Yasumasa Morimura, who graduated from the Kyoto City University of Arts, draws inspiration from Western art and cinema history to explore the impact of Western culture on Japanese society.
Using costumes, makeup and digital manipulation, Morimura skillfully transforms himself into a variety of Western art's most iconic subjects ― from the Mona Lisa to Vincent van Gogh to Frida Kahlo. The artist spent an entire series immersing himself in Kahlo's most iconic self-portraits, his own face and identity fully unrecognizable.
In a series titled "Actresses," Morimura seamlessly slips into simulacrums of famed starlets like Brigitte Bardot and Audrey Hepburn, his identity as a Japanese man completely eclipsed as he assumes the identity of an American sweetheart. The artist, who often disrupts the traditional "male gaze" in his work, shows the line between masculine and feminine, subject and object, is a slippery one indeed.
Before You Go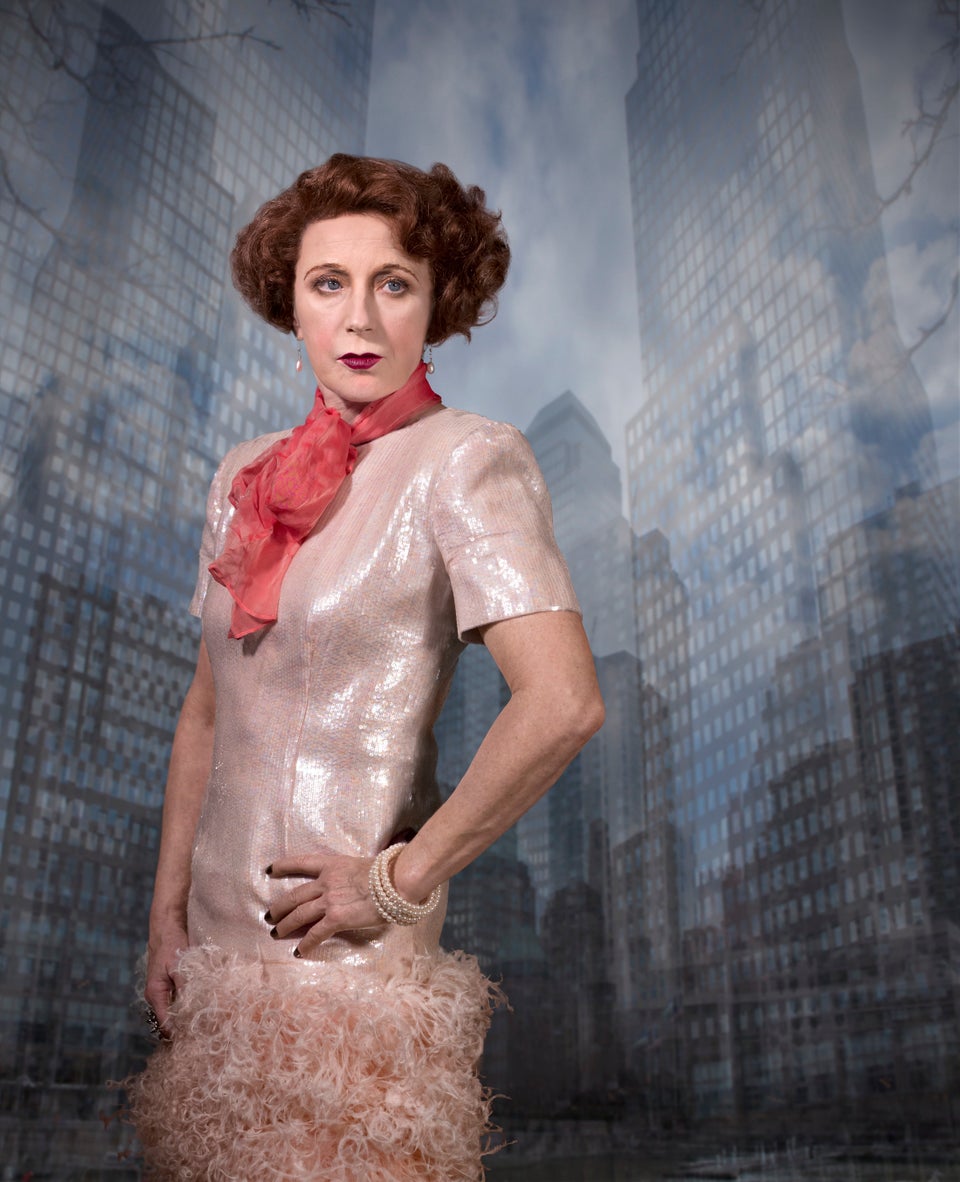 Cindy Sherman Metro Pictures Exhibition 2016
Popular in the Community