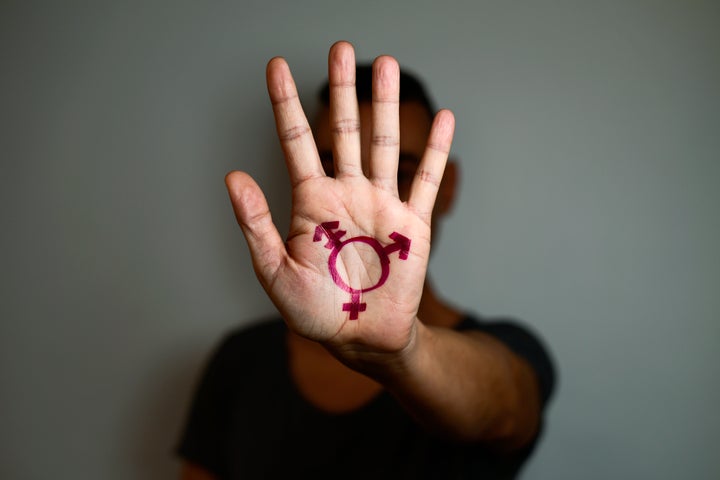 Gender-affirming surgeries appear to be on the rise at hospitals in the U.S., along with insurance coverage for the medical procedures, according to a new study out of Johns Hopkins Medicine.
Researchers, scanning records from thousands of hospitals, reported finding nearly a fourfold increase in the number of surgical procedures related to transgender identity from 2000 to 2014, according to the study published Wednesday in the medical journal JAMA Surgery.
The surgeries, which included the removal or construction of genitalia or breasts, overall made up just 11 percent of the more than 37,000 related medical encounters reported by hospitals to an inpatient care database.
The study's findings are touted by the medical center as offering a first-of-its-kind look into trends in gender-confirming surgery services for people with gender dysphoria, which is when a person feels discomfort or distress due to the gender they were assigned at birth not corresponding with the person's true gender.
Brandyn D. Lau, who serves as director of quality and research for the new Johns Hopkins Center for Transgender Health in Baltimore, stressed the importance of such reviews to improve health care coverage.
"Without data specific to transgender patients, we can't tell what we're doing right and what we need to improve, and this study was an attempt to address that problem with the best data we have available now," he said in a release.
"Without data specific to transgender patients, we can't tell what we're doing right and what we need to improve.""
Regarding methods of payment, the study also found that there was a rise and fall in the number of people who paid for procedures out of pocket, opposed to the care being covered by Medicare, Medicaid or private insurance.
In the earlier years studied, roughly half of the patients who underwent gender-affirming surgery from 2000 to 2005 paid for it out of pocket. That rose to about 65 percent from 2006 to 2011 but then decreased from 2012 to 2014. In the last year studied, only 39 percent of patients paid out of pocket.
The study also found that about 57 percent of the patients were white, and they had a median age of 38. It also didn't find any deaths attributed to the surgeries over the 14-year period, suggesting that the procedures are safer than some have suggested in the past.
"When exploring national databases, you always have to be careful about the reliability of outcomes linked to procedures," Lau said. "Mortality is usually a pretty reliable outcome, and we were excited to see that there were no instances of mortality associated with inpatient gender-affirming surgery."