With only 35% of transgender Americans reporting full-time employment, it can feel as though society's out to undercut our economic aspirations, however, together, we can shift this paradigm and realize our ambition. This is evident in the hospitality and opportunity I've been offered following my recent relocation from Missouri to California.
Had Joseph Smith been transgender, he'd have kept going west, never stopping in Missouri or Utah, discovering this nation's interior is no inclusive promised land. While running Missouri's transgender advocacy organization in 2010, in an effort to reduce transgender discrimination and unemployment, I teamed up with one of St. Louis City's Aldermen, Shane Cohn, to successfully extend the municipal civil rights protections to transgender persons. Fast forward a few years, and homogeneity appears to remain the preferred approach to staffing.
My last role in the Midwest was managing public affairs for St. Louis City's Mayor. Although rewarding, when the time came for a change, I quickly noticed the Want Ads had no listings for a transgender brand spokesperson. My credentials got me the interview, but, with curious synchronicity, recognition of my divergent gender always coincided with their unearthing of a reason to conclude my candidacy. Weary from fruitless efforts, I tried weeding out the bigots upfront by explicitly denoting in my resume my distinction as, "Missouri's first transgender appointed political official." Sadly, this worked, which meant my applications stopped eliciting interest.
Feeling locked out of all local opportunities and finding no available positions at LGBT organizations, I turned to the federal government. Still, my applications seemed doomed. Frustrated by standard rejection letters, I demanded to know how a Democratic administration would so quickly dismiss a chance to further diversify its workforce. It was then that I identified another hurdle for transgender applicants: the preference to hire veterans. I was informed by a Federal Agency Representative that it wasn't a question of my qualification, but, instead, when enough eligible veterans apply for a position, my lack of military service would disqualify me from further consideration. In awe of military servicemembers, I always wanted to enlist in the armed forces, but, since coming out at 16, my unwillingness to compromise for "Don't ask, Don't tell" and refusal to conceal my gender identity prohibited this option. With time, I came to terms with my inability to continue my family's military legacy, but the discriminatory bans' impacts on hiring appeared the last word on my federal government service. Remarkably, shortly after this disappointing revelation, I was approached by the Obama White House and notified of my nomination for a Presidential Appointment to, of all places, the Department of Veterans Affairs. Notwithstanding making it to the final two candidates, I was passed over for a veteran, keeping with the universe's brutal consistency.
Desperate to start fresh in 2017, my wife generously requested a transfer to her employer's Southern California location. I quit my job in St. Louis and, sight unseen, rented an apartment in Long Beach, selected for its reputation as an LGBT Mecca. Excited to befriend other progressives, we attended Equality California's LGBT Pride Brunch where we met California State Senator Ricardo Lara. After sharing a condensed version of my background, Senator Lara testified to the fatefulness of our introduction, which he lightheartedly corroborated through his goosebumps, and revealed his aspiration of developing legislation to address the economic displacement of the transgender community. I immediately accepted the Senator's invitation to assist, prompting this former Missourian to plunge into the California Code for a crash course in its civil rights law. Of my proposals for strengthening transgender employment protections, ranging from tax incentives for hiring transgender employees to criminalizing employment discrimination, the Senator focused on the next logical step on the path to LGBT equality: expanding workplace education. With the course set, we strove to draft the perfect bill and garner the backing of community stakeholders.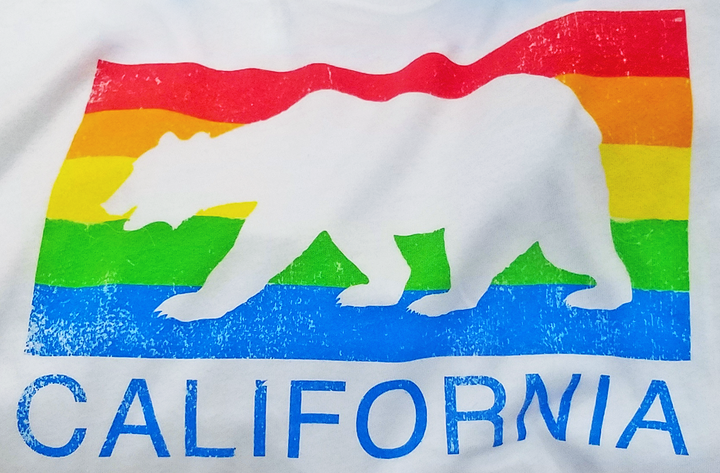 Mandating every employer with 50 or more employees train their supervisors on preventing workplace harassment based on gender identity, gender expression, and sexual orientation.
Requiring every employer to prominently display a poster on transgender civil rights, developed by the Department of Fair Employment and Housing.
Californians, please contact your legislators and ask for their support of SB 396.
All others, demand your elected officials follow Senator Lara's example and promote equality in our nation.
Finally, for the transgender reader, share your tragic accounts of suffering at the hands of discrimination, as it will rally our allies and transform the status quo.
For more information about Chloe, or to contact Hollett-Billingsley Consulting, please visit www.chloehollett.com
Popular in the Community