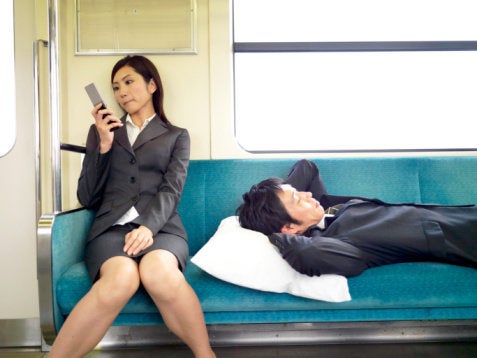 Sexism is not a glass ceiling; it's a labyrinth of microinequities that add up over a lifetime.
The ubiquitous pant-suit might be a symbol that working women are out in full force, but it's hard to deny that women are still facing gender discrimination in the workplace.
The statistics are disappointing: women make only 77 percent what men earn. While this gap has narrowed from 62 percent in 1982, the Institute for Women's Policy Research estimates that it will take until 2057 to close the wage gap. And while women are earning degrees at higher rates than men, this does not transcend to the board room. Only three percent of FORTUNE 500 companies are led by females.
These disparities are present here at Harvard Business School where women make up 36 percent of the student body, but only six percent of the Baker Scholars (highest graduation honors). Below is a presentation I put together for my class which outlines research and theories for gender disparities in business.
Learn more about Equal Pay Day onTuesday, April 20, 2010. This date symbolizes how far into 2010 women must work to earn what men earned in 2009.