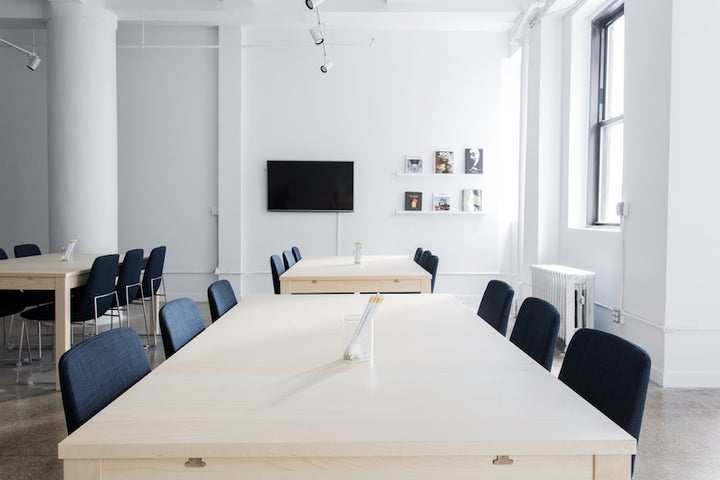 The World Economic Forum's 2016 Global Gender Gap report predicts that it will take approximately 158 years to achieve gender equity in America. In other words, a fair system won't be in place for roughly four more generations of women.
It's not that society hasn't been trying. There has been a significant increase in awareness in business organizations and governments. Most large organizations now have formal diversity training programs and gender-neutral hiring. Yet, this has not translated into effective sustainable change. So is the situation hopeless? Research by Melissa Bateson and Daniel Nettle of Newcastle University shows a path forward. Through an experiment in the university cafeteria they demonstrated that twice as many people cleaned up after themselves when they believed they were being observed. Observation and oversight can induce people make responsible choices. I believe that incorporating the right level of scrutiny in our organizational processes can significantly increase fair access to opportunities for women.
Reflecting back on my own career, I categorize professional equity hurdles into four major traps: equal access, workplace norms, unconscious bias, and organizational accountability. The answer to addressing these problems lies in asking the right questions.
Equal Access
Are opportunities being withheld from women because of assumptions about gender roles?
Creating a diverse talent pipeline requires access to leadership opportunities across all organizational levels. Two years into my first management role, I took time off to raise my newborn daughter. When I returned to work part-time, both my manager and HR raised concerns about my ability to handle the management role while being part-time. They offered me a choice: either I could come back full-time or give up my supervisory role. I opted for the latter. However, one senior manager intervened and asked a simple question: "Since she has been a top performer for several years, why do you think she would not be able to succeed at this job part-time?" That simple question changed the trajectory of my career. I kept the supervisory role and continued to be a top performer while working part-time.
Objectivity in decisions like these enables women get access to opportunities that feed the talent pipeline to senior management roles.
Workplace Norms
How do we value and reward feminine leadership traits like inclusiveness, collaboration, prudence, divergent thinking, and due diligence?
The corporate workplace norms of today were developed decades ago when men made up the majority of the workforce. These norms were designed for men, who frequently think, lead, and communicate very differently from women. These differences, to a certain extent, have put women at a disadvantage. For example, our society often values and rewards confidence over prudence. But there are many business situations where speedy over-confident decisions can result in failure. Often times women are perceived as tentative because they are exploring options and examining many possible outcomes. This can be construed as being "indecisive" or lacking confidence.
Because women also approach discussions and disagreements differently, very often their contributions are overlooked. Women tend to soften their opinions and ideas. They prioritize the team over themselves by saying "we" instead of "I". This tends to dilute their perceived contributions and their status as "key players". How we label things influences how we judge them! These labels can result in talented women being passed over for opportunities.
Unconscious Biases
How can we reengineer our HR processes to mitigate personal unconscious biases?
I have encountered two distinct types of biases. The first type, like "affinity for your kind," are hardwired and difficult to mitigate. Other biases, however, are caused by social and cultural assumptions a person has adopted over their lifetime that influence their decisions. These biases can be challenged.
At a company I worked for previously, there was a program that assigned high-performing managers to work directly with the CEO, requiring relocation. Candidates for the program were nominated by their managers and went through a selection process. Although I had expressed my interest in this program, my manager did not recommend my name. He assumed that because I had two young children and a spouse who was the primary breadwinner, I would not be interested in relocating. His unconscious biases and assumptions about the role of a woman in a family influenced his decision and could have limited my access to a valuable opportunity. Fortunately, one of my mentors recommended my name. I was selected for the role and it ended up being a significant experience that expanded my career.
Organizational Accountability
How do we measure and track the effectiveness of an organizations diversity efforts?
What gets measured gets done. In most organizations, diversity initiatives are parceled out in mandatory employee training programs. Senior leadership is instructed on the importance and value of diversity, but their efforts are often focused on passing down the message in town hall meetings.
Some organizations set targets to increase the number of women on the board or at senior levels, but is this a realistic goal if we are not feeding the pipeline of female leaders? A balanced score card that gives a holistic but nuanced view of the talent pipeline at all levels of the organization can drive awareness and change. A view into the shortfalls and roadblocks in the pipeline give leadership insight into where to focus their hiring, developing, mentoring, and sponsoring efforts.
Systemic changes will take time and may ultimately be driven by changing demographics, generational attitudes, and legislation. But we can make significant progress now by designing around these traps that are clogging the talent pipeline for women. I have seen progress in my 25 years in the workforce, but it's hard not be dismayed at its glacial pace. Lets not be afraid to start by asking the right questions today and move the needle at a faster pace than the predicted four generations.
Priya Jain is a seasoned executive with more than 25 years of experience in the engineering & construction industry and has held key leadership roles in management, business development, operations, and technical functions. Ms. Jain's engineering background, business acumen, and strong leadership skills have enabled her to take on complex business challenges of achieving growth by aligning strategy with execution. She is passionate about Diversity, Women Leadership and STEM. She serves on the board of Louis August Jonas Foundation (www.lajf.org), an international leadership program committed to helping develop compassionate and responsible young leaders. She is also the founder of Prabhat (www.prabhat.org), a non-profit focused on STEM activities for underprivileged children.
Ellevate Network is a global women's network: the essential resource for professional women who create, inspire and lead. Together, we #InvestInWomen.
Related
Popular in the Community