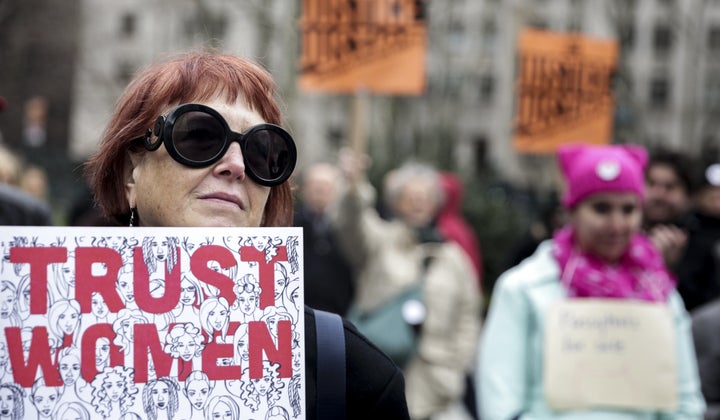 The question posed above is a disturbing one and it refers to gender parity. So, what better day to breach the subject than on Mother's Day!
Only a few months ago, on March 8, 2017, we celebrated International Women's Day. This year's theme was "Women in the Changing World of Work: Planet 50-50 by 2030" and was accompanied by the hashtag, #BeBoldForChange. At the heart of the issue is that most global women (including women from our country) are not convinced that this is anything more than "blah, blah, blah" about supporting gender equality without putting real commitment behind the words.
Scary Facts Behind The "Blah…Blah…Blah…"
Should We Really Wait 170 Years For Equality?
As reported by Alan Jope, President of Personal Care at Unilever, during the World Economic Forum's Annual Meeting this year, "... things have gotten worse during 2016 and economic gender equality will not be achieved for another 170 Years."
For me, another disheartening finding of people losing hope was noted within the Western Union Multi-Generational Survey, Unlocking Gender Inequality & Education. When asked what percentage of "women and girls feel very optimistic about achieving gender equality in their country and globally," only about one third of respondents were very optimistic.
The Faces In Government Are Those Of White Republican Men
It's even more depressing to note in a survey conducted by PerryUndem, The State Of The Union On Gender Equality, Sexism, And Women's Rights, found that many Republican men, who are in power in our country, don't even perceive that there is a gender inequality issue.
There is an alarming disconnect between perception and reality. According to the survey, 39 percent of Republican men don't see a gender inequality problem and say that we have achieved gender equality for women. Nearly two-thirds (64 percent) believe women have equal or more financial stability than men and close to half (46 percent) say there are equal or more women in positions of power in society than men. Finally, 51 percent of Republican men are more likely to say it is a "good time to be a woman in America."
Sexual Assault Is Under Assault
The study went on to say that, "Four in ten (men) (40%) agree that women like to tease men and then refuse male advances. Three in ten (29%) say grabbing a woman by her genitalia without consent is either not sexual assault or they are not sure. Two-thirds of Republican men (65%) were not upset by Trump's comments and behavior expressed in the Access Hollywood tape."
The survey goes on to say that, "Fewer than half of Republican men in the survey say the following factors affect women's rights or equality: sexism (48% perceive it affecting equality), violence against women (47%), unequal caregiving responsibilities (36%), racism (35%), access to abortion (34%), and access to birth control (32%). Only one in four Republican men (24%) say a lack of women in political office affects women's rights and equality."
Phumzile Mlambo-Ngcuka, Executive Director of UNWomen said, "We want to construct a different world of work for women. As they grow up, girls must be exposed to a broad range of careers, and encouraged to make choices that lead beyond the traditional service and care options to jobs in industry, art, public service modern agriculture and science…"
We need to raise our girls (and boys) to understand that equality is a right and not a privilege. We are all entitled to safe, humane environments at home and at work. We all need never to worry about being respected and valued, being paid the same, or if we will have access to education or training.
Malala Yousafzai, the Nobel Peace Prize recipient, stated this more eloquently than I. "We cannot succeed when half of us are held back." We need to all embrace the ancient Chinese proverb and understand that indeed, "Women hold up half the sky."
Related
Popular in the Community