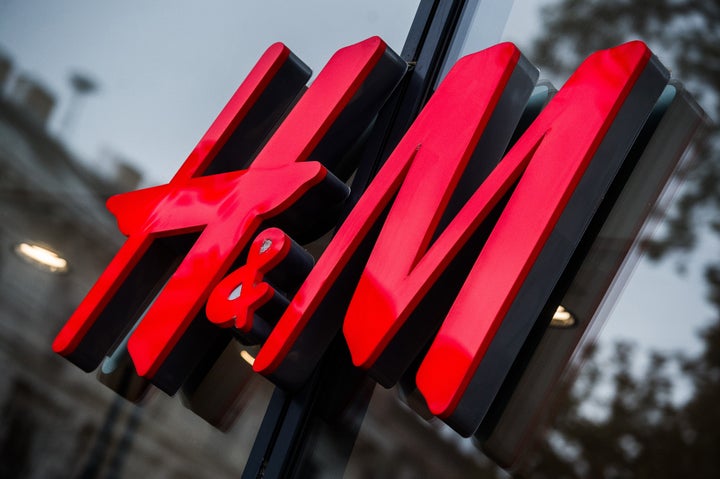 Here's a reason to spend more money at H&M: The fast-fashion retailer is closing in on gender equality.
Women make up 58 percent of H&M's board and 41 percent of its top leadership team, according to data released Tuesday by LedBetter, a new research group that tracks gender in leadership. The name is a pun (Led ... better. Get it?) that references Lilly Ledbetter, whose fight for fair pay inspired a national law on the issue.
H&M ranks at the top of LedBetter's list, composed of 230 companies culled from the Fortune 100, Forbes's list of the most valuable brands, and a few other businesses deemed recognizable by the organization's founders, journalist Iris Kuo and her friend Camille Ricketts, whose day job is in venture capitalism. The group gave each company a score based on the percent of women in the boardroom and the C-suite.
Just nine companies had women in at least 40 percent of these roles.
"We were heartened to see there are companies out there that are close to approaching gender equality. It's disappointing there aren't more," Kuo told The Huffington Post.
The push in Europe to set quotas for the percentage of women who sit on boards helped drive some of these companies to parity. Women make up 55 percent of the board of Paris-based Kering, which owns such fashion labels as Gucci and Stella McCartney. In France, public companies are required to have boards with at least 40 percent women by 2017.
Prada is based in Italy, where boards need to be 33 percent female. The fashion label's board falls short of the mandate at 22 percent female, but 67 percent of leaders at Prada are women. In Britain, home to Unilever and Diageo, there's a voluntary effort that aims to get board representation up to 30 percent.
There's been talk of a quota in H&M's home, Sweden, but the country hasn't put one in place yet. Still, women hold a stunning 58 percent of board seats.
Just 20 percent of board seats at S&P 500 companies are held by women.
Quotas have been unpopular in the U.S., making the inclusion of Target, Etsy, Best Buy and Gap on the above list more notable, Kuo said in an email.
Gap has been outspoken about its efforts to promote more women into leadership positions and make sure women and men are fairly compensated at the firm -- announcing for the past two years that there's no gender pay gap at Gap, which also includes the Banana Republic, Old Navy and Athleta brands.
Women dominate the Gap -- 73 percent of store managers, nearly three-quarters of employees and more than 65 percent of customers are women.
"Hiring women is part of our DNA," Peter Pawlick, the company's senior director of compensation, told The Huffington Post a few months ago.
Getting more women into the boardroom is just one piece of the puzzle when it comes to treating women fairly at work. Flexible workplace policies, performance reviews that remove gender bias from the equation and generous leave policies are all good measures to judge how an employer is treating women.
Kuo said she hopes her index will help shoppers make better decisions about where to spend their money. And gender equality is but one measure by which to judge a company. H&M, to be sure, has been criticized for selling the kind of disposable items that ultimately become a strain on the environment.
And LedBetter hasn't looked at racial diversity at these companies or even gender diversity among the rank and file. Another app, the Buy Up Index, offers a more comprehensive rating system to judge female empowerment at various brands.
Related