Last month when almost all countries in the world gathered in New York for the United Nations General Assembly, the challenges facing girls and women were a prevalent theme in the discussions. From the Presidents of Malawi, Uganda and Zambia calling for accelerated action to end child marriage in Africa, to Canada touting its feminist foreign policy, to the Bill & Melinda Gates Foundation's commitment of $20 million to strengthen the power of women's movements, gender equality has had a central place on the agenda here in New York.  
While discussions about women and girls took place in many quarters, does that mean that countries are really taking the necessary actions to achieve the ambitious gender equality targets that are part of the Sustainable Development Goals?  
It's now two years since 193 countries in the world agreed on the ambitious set of goals known as the SDGs, or Global Goals, which UN member states will be expected to use to frame their agendas and political policies over the next 13 years. The goals contain the promise to eradicate gender inequality altogether, as well as to tackle many of the challenges that  hold girls and women back – from ending early marriage and female genital mutilation, to ensuring equality in education and equal pay in the workplace.
But, the findings from a survey of policymakers raise concerns about whether they are equipped with, and are adequately using, the basic information required to help them gauge the scale of the challenges facing girls and women in their country, putting their ability to make progress towards the SDGs at risk.
The survey interviewed more than 100 policymakers in five countries including Colombia, India, Indonesia, Kenya, and Senegal - asking about their perceptions of progress on gender equality in their country and about how they use data to inform their decisions.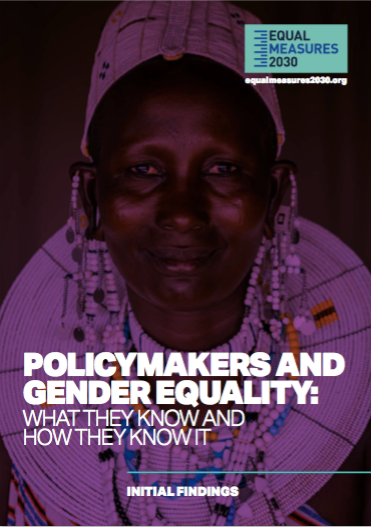 The majority of policymakers surveyed felt positive about progress on gender equality in their country; 66% believed that men and women were more equal in their country today than five years ago. But the survey also raised big questions about whether policymakers have access to, or are really using, good data and evidence to know if their instincts are right.
When asked to estimate the scale of key issues such as maternal mortality (the number of women dying from causes related to pregnancy and childbirth), girls married before the age of 18, women in the labor force, and women in parliament, policymakers were largely not confident in their knowledge of the facts.  
When asked about early marriage, over half of the policymakers surveyed didn't even hazard a guess about the early marriage rates in their country because they lacked surety in their knowledge of the figures. When asked about the percentage of women who are in the labour force, estimates by policymakers in India ranged from 20% to 70%, whereas the correct figure is 27%.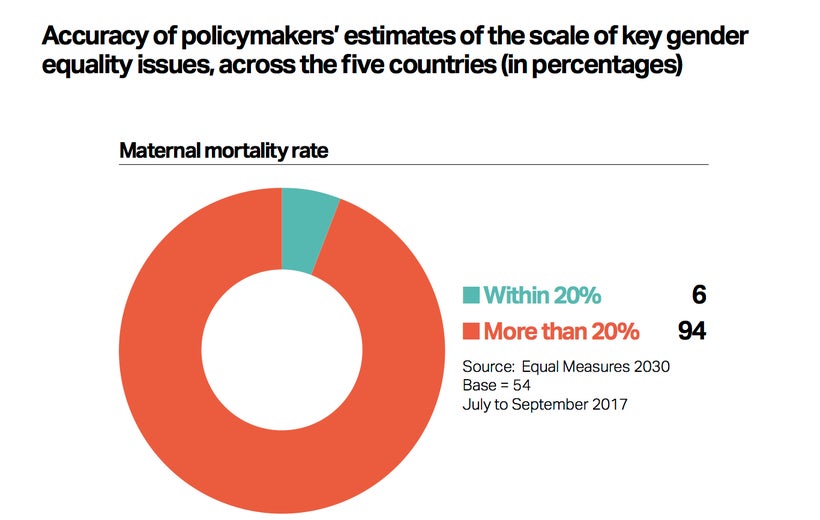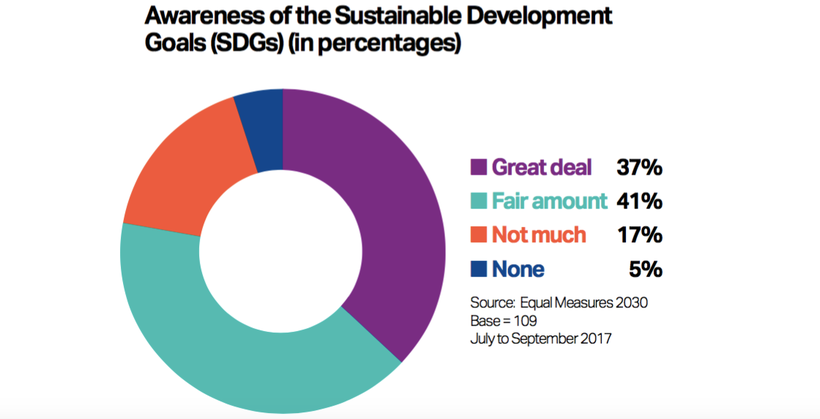 At the same time, before we are too hard on policymakers, we need to ask how much better any of us would do. Do we (as the general public) have a firm and true understanding of the challenges faced by women and girls in our own countries?
What we're getting at with this research is that there is a fundamental lack of awareness about the scale of the challenges facing women and girls today. We need to have a better grasp on the facts, figures and lived realities that girls and women are facing, if we're to really get serious about reaching the transformative goals laid out in the SDGs.
This survey of policymakers raises red flags that the major challenges facing girls and women are just not part of the vocabulary of power today. 
We need to do more to ensure that policymakers aren't flying blind when it comes to gender equality. 
The way to do this is to connect data and evidence - worldwide, country by country - on gender equality with advocacy and action.  
There are at least three ways we can do this.  
By ensuring that data is accessible, usable, communicated in compelling ways, and linked to stories that bring the lived realities of girls and women to life.  
By working creatively across sectors.  When data about women and girls is shared, and the challenges are being talked about and referenced by advocates, business leaders, the media, and ordinary citizens – constantly and consistently – that is what makes policymakers stand up and take notice.  
By ensuring that advocates, especially grassroots girls and women's movements and organisations, have the data they need to support the advocacy work they do day in and day out.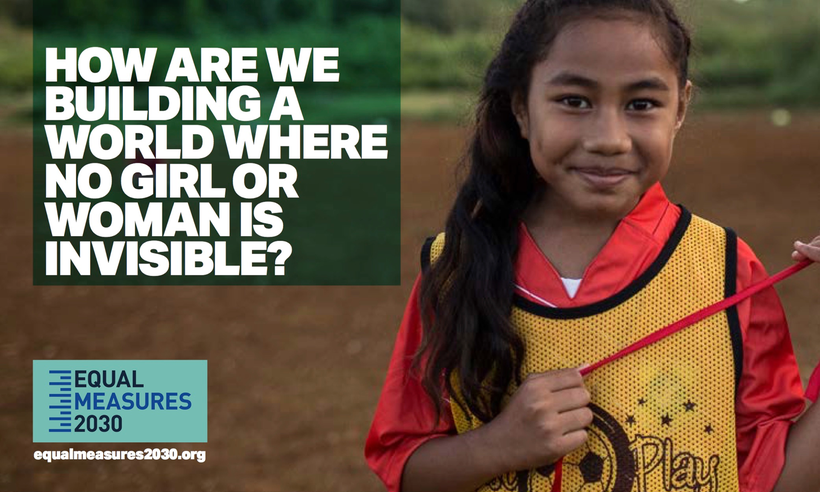 I hope that by next September when we gather for the 73rd United Nations General Assembly, gender equality will not just remain high up the agenda, but that we'll also have more facts, figures and real-life stories from girls and women.
This equals a better shared understanding of the challenges they face so that we can track progress and ensure that we're on the right course to eradicating gender inequality. There are only 13 years left on the clock to meet the SDGs.
Calling all HuffPost superfans!
Sign up for membership to become a founding member and help shape HuffPost's next chapter
This post was published on the now-closed HuffPost Contributor platform. Contributors control their own work and posted freely to our site. If you need to flag this entry as abusive,
send us an email
.