A popular student center at Northwestern University is the latest college campus facility to embrace gender-neutral bathrooms.
New to campus this fall will be a pair of such restrooms -- sometimes called "all-gender" restrooms -- at the school's Norris University Center.
In Northwestern's case, installing a non-gendered bathroom was out of consideration for the comfort of non-gender conforming students rather than safety concerns, Margulis said.
Still, safety and access concerns are what commonly prompt schools to adopt gender-neutral bathrooms. According to the Transgender Law Center, non-binary or trans students have been barred from using the restrooms at their schools while others have been attacked or harassed in restrooms of malls and grocery stores.
Forcing trans or non-binary students to use a traditionally gendered restroom "repeatedly 'outs' them to other students or employees and stigmatizes them daily by singling them out and prevents them from having critical peer experiences," Sasha Buchert, staff attorney for the Transgender Law Center, told HuffPost via email. "Trans and gender nonconforming students should be focusing on their education or getting their job done well, and not about which bathroom they can use."
Activists maintain the goal is not to make bathrooms "just" for trans and non-binary people, but to make spaces that are safe and accommodating for everyone. Disability rights activists have also come out in support of gender-neutral bathrooms, which typically feature a lockable single-stall unit that has better accessibility for people with disabilities -- especially those who may also require help from an assistant or family member who is not of the same gender.
Related
Before You Go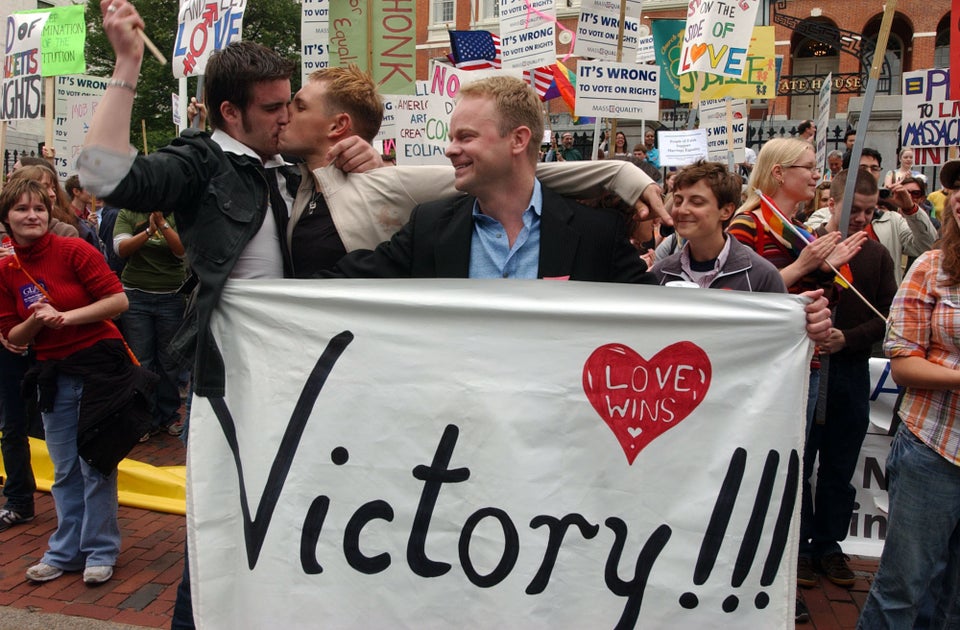 10 Incredible Improvements For LGBT People Since The First State Legalized Gay Marriage
Popular in the Community