Parents-to-be Natalie and Ben Bell were so excited to learn the gender of their first baby that they hosted a reveal party for the occasion. "Is it a boy or a girl?" seemed like a simple enough question, but the answer led to a surprising amount of confusion for the couple and partygoers. And of course, it was all caught on film.
According to "Good Morning America," the Bells' doctor gave them two sealed envelopes with the baby's gender inside. The couple kept one for themselves and dropped the other off at a local bakery where they ordered a cake for the reveal party. The bakery was supposed to fill the inside of the cake with blue icing if the card said "boy," and pink icing if it said "girl."
At the party in front of 30 friends and family members, Ben and Natalie sliced through the white cake to learn the baby's gender. The plan seemed to go off without a hitch, as they cut the cake and saw pink icing. "It's a girl!" Ben shouted, to ecstatic cheers from the guests. But a little later, they noticed a problem. The bakery had made a big mistake.
To share the news with other friends and family on social media, Natalie prepared to take a picture of the sliced cake and the note from one of the envelopes. That's when they noticed something surprising: the notes inside both envelopes read "boy."
"Pure confusion!" Natalie told Fox 8 News, highlighting the reactions in the room. "I keep explaining it as an out of body experience. The video is truly the only way I can see what actually happened because I think I was in shock! ... My body language in the video says it all."
The couple has accepted the bakery's apology for the mistake, they told ABC News, but they aren't quite ready to laugh about it. We hope the cake tasted good, at least!
More parenting news over on Pinterest!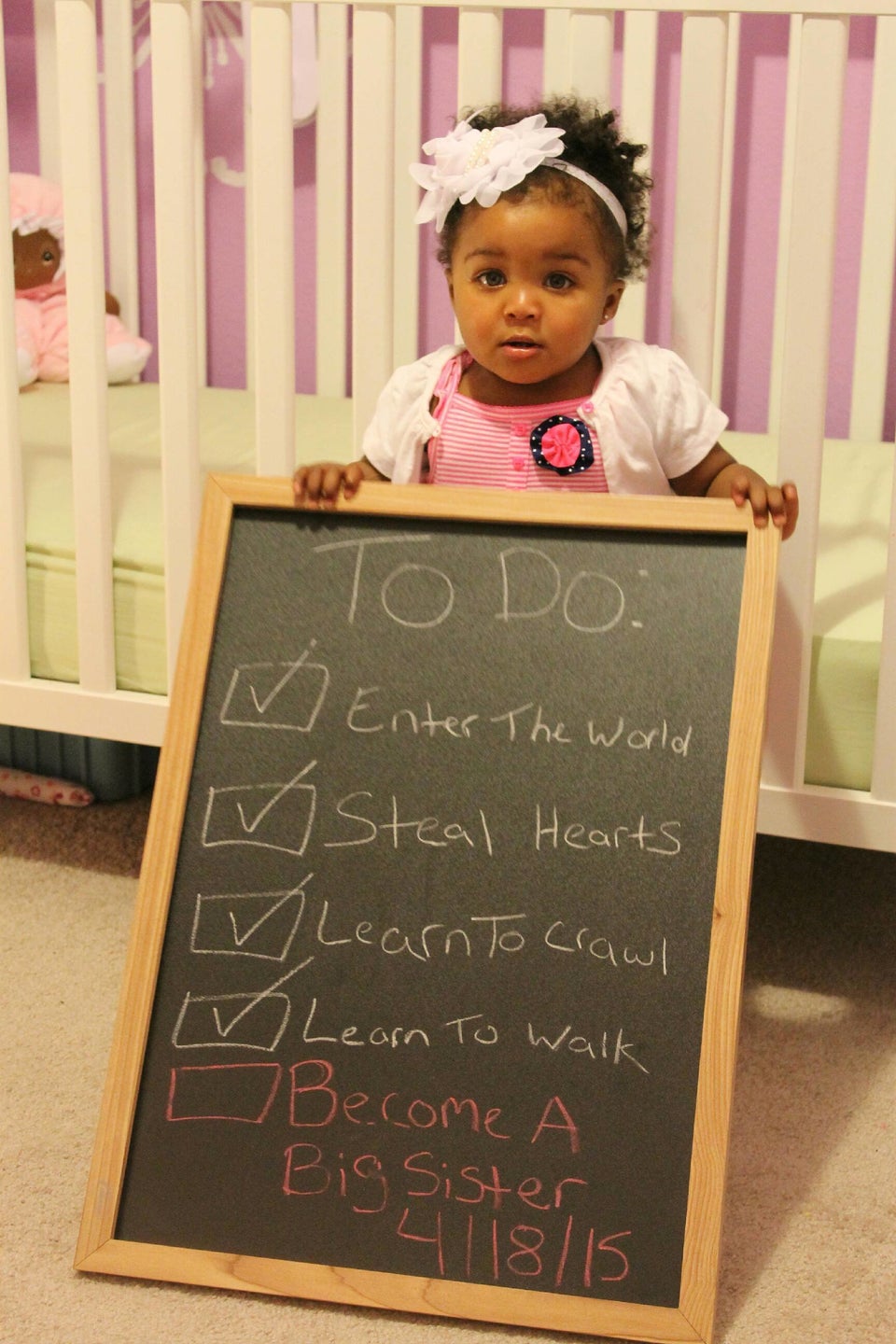 Creative Pregnancy Announcements