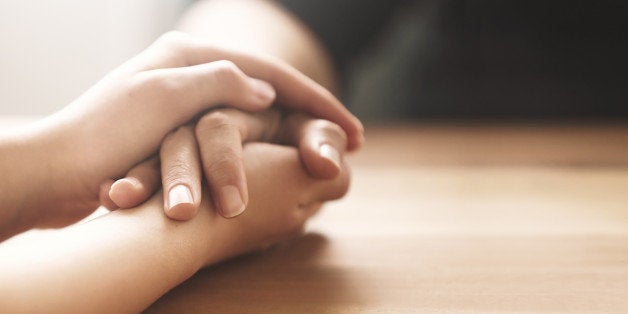 We know that women and girls -- regardless of other factors -- are overwhelmingly the victims of gender-based violence and we also know that misogyny -- the hatred of, contempt for or prejudice against women or girls -- is very often the driving factor. However, unfortunately, what gets discussed less often, is how other factors -- beyond gender alone -- impact the likelihood of gender-based violence and the victim's ability to get safe. Other factors such as race, sexual orientation, disability status, or any combination of oppressions which can often result in women and girls being potentially exposed to and experiencing a heightened risk of violence and barrier to safety during their lifetime.
During October, Domestic Violence Awareness Month, and all throughout the year at YWCAs across the nation, we raise awareness about the negative impact violence has on women, families, and our communities. As the largest network of domestic violence providers in the country, YWCA knows this impact well.
Marginalized communities are not only at heightened risk for experiencing violence, but they often face a devastating lack of resources, significant fear, or obstacles to finding safety and support after violence has occurred. Speaking out is hard -- and often unsafe -- for anyone experiencing gender-based violence, but it is much more difficult to ask for help if you are homeless, if you have a disability, or if you're not out to your family. Speaking out and getting help is extremely difficult if there are not services available in your native language, if you may be deported, if you are at risk of losing your job. And it is definitely more challenging to speak out if you are unable to trust the legal authorities in your community.
When we overlook the many ways these factors impact victims of violence, we fail to help them. That's why, for more than 20 years, YWCA USA has set aside one week during October as Week Without Violence -- a time to make sure that everyone hears about the devastating impact of violence in our communities across the nation and most importantly, takes action to help us get closer to a world free of violence of all kinds.
For nearly 160 years, YWCA has looked at the ways intersectionality impacts women and girls, and we have worked to provide support and resources that meet their needs. Whether in our domestic violence and sexual assault programs or in our after-school programs and fitness facilities, YWCA is on a mission to eliminate racism, empower women, stand up for social justice, help families, and strengthen communities. These issues overlap and intersect. We cannot do one without the other.
I would like to invite everyone to join me for Week Without Violence -- a campaign committed to amplifying the needs and concerns of all victims of violence. From October 17-21, over 100 in-person events are scheduled in communities across the country and anyone can sign up to join the digital campaign.
Popular in the Community