A compelling new project is in the works that elevates the lives individuals whose gender identity or presentation exists outside traditional understandings of the male/female gender binary.
"Genderbent" is a production currently in the works that documents all types of gender nonconforming individuals through a series of photographs and interviews. The project comes from collaborative partners Jacob Rostovsky and Dusti Cunningham, and has already attracted big names such as Rupaul's makeup director Mathu Anderson, Margaret Cho and Buck Angel.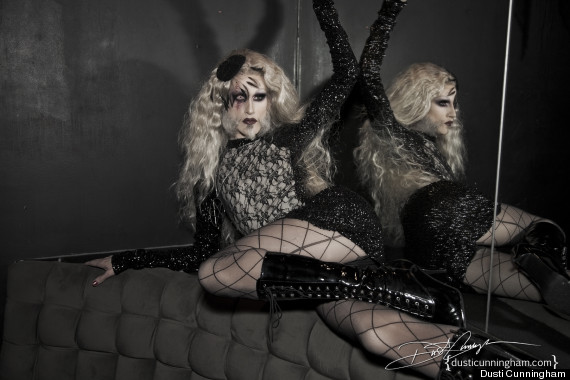 "Genderbent" is currently engaged in an indiegogo campaign in order to become fully funded. In an effort to better understand this project, The Huffington Post chatted with Rostovsky about his decision to embark on this project, what viewers can expect and his ultimate goals surrounding the body of work.
The Huffington Post: Why did you decide to embark on this project?
Jacob Rostovsky: Right now there is so much tension between the transgender community and gender nonconforming communities, as well as members of the LGB ones. We (Dusti Cunningham and Jacob Rostovsky) wanted to embark on this project to show that while our experiences may differ, we all share commonalities and should support one another regardless of the terms we use. We also noticed how much freedom there is when one is allowed to express themselves to the fullest, and how much joy comes with living true to your authentic self. We felt it was important to share this with the mainstream heteronormative societies, instead of only leaving them with images of our despair.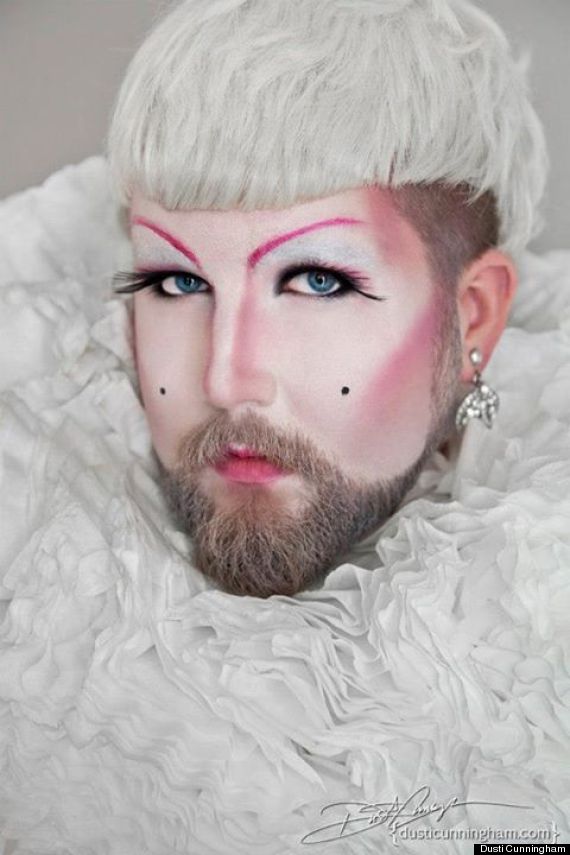 What are your goals with this?
As Mathu Anderson said in our Indiegogo video, we want to be able to show what is right with the gender nonconforming community, not what is wrong. Another one of our goals with this project is to showcase the beauty of those who have custom made and bent gender to make it their own. All of the proceeds that exceed the indiegogo goal from this project will go to supporting a transgender non-profit, Trans United with Family and Friends (TUFF), which gives financial assistance towards transition costs for transgender individuals. It is important that we bring awareness of the community through "Genderbent" and help make a difference as well as creating art.
What do you hope this project will help people understand about transgender and gender nonconforming people?
We want people to understand how beautiful the community is. We also want individuals to understand how connected everyone in the world is to one another through shared experiences of gender identity. This project does not solely focus on the transgender community. We include everyone from transgender individuals, to drag queens, to straight male crossdressers. The importance of genderbent is to show that there is no one way to define gender. It is not black and white. "Genderbent" is hoping to bring awareness about the issues that plague the gender nonconforming communities that are not so focused on in the media right now, such as homelessness, bashings and joblessness. However, we also want to show the triumphs and success many of us have seen through our experiences as well. It's important to show everyone who is not familiar with the community how strong we are, and "Genderbent" will do just that.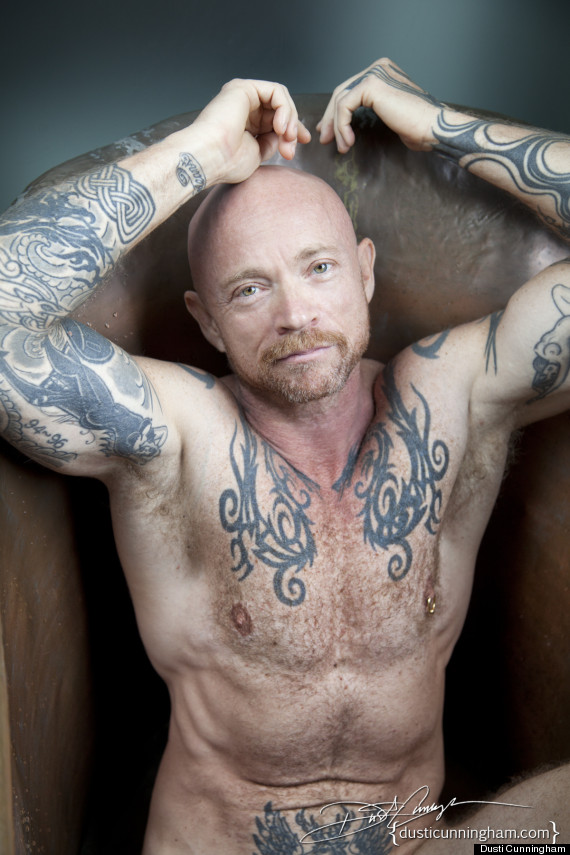 What can people expect from this project?
In addition to beautiful photos taken by Dusti Cunningham, "Genderbent" will also interview the participants to get a better understanding of their journeys. We want to be able to collect data and use these stories to help the advancement of the community. We already have some fantastic participants on board for this project that show the diversity the gender non conforming community, such as Mathu Anderson, Buck Angel, Alaska (Rupaul's Drag Race), Sonique, Glamerous Monique and Ian Harvie. We hope that with this project the community can finally be brought together. But most importantly, we want to reach and educate others about the community who may not have been able to see us before.
Head here to check out the the "Genderbent" Indiegogo campaign and check out a slideshow of images from the project below.
Before You Go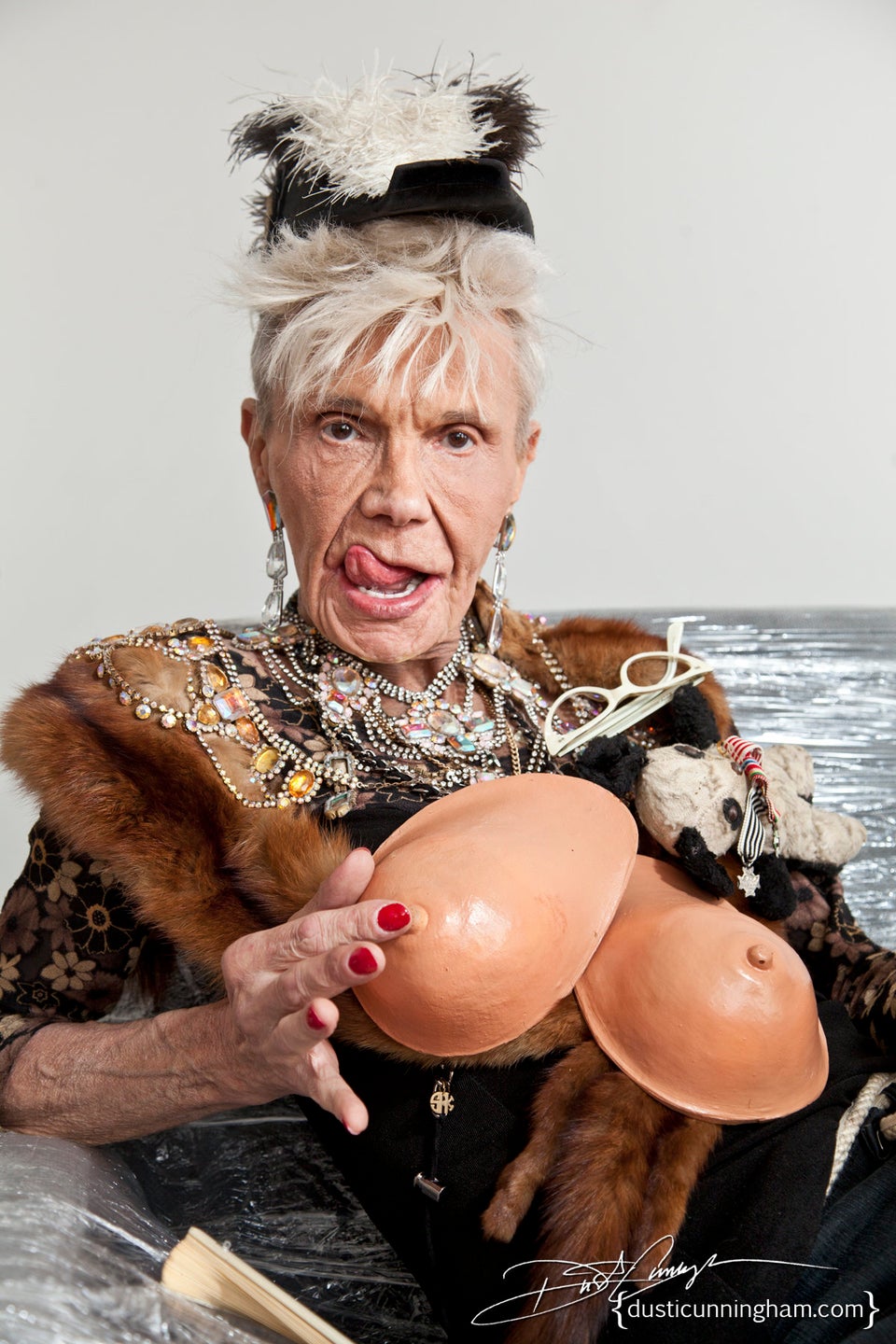 Genderbent