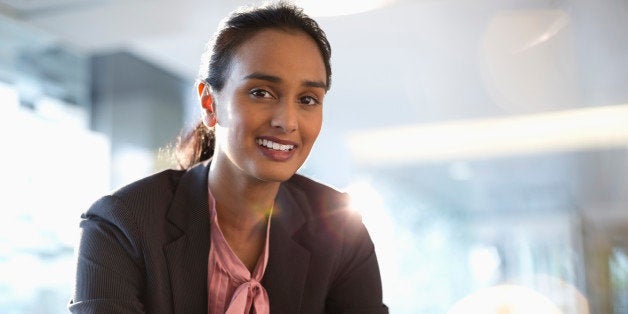 A controversial debate on Gender-Driven Growth at the World Economic Forum in Davos concluded: Quotas for women in board roles are needed to banish the "tyranny of low expectations." The prestigious panel included Christine Lagarde, Sheryl Sandberg, Phumzile Mlambo-Ngcuka, and Carlos Ghosn.
Highlighting the increasing frustration over the poor representation of women in board Lagarde, President of the International Monetary Fund, spoke out forcefully about the importance of women leaders to boost business performance. She emphasized that action was needed to close the gender gap at the top. "I'm pro-quotas, I'm pro targets, and I think we should be made accountable in order to reach those numbers," Lagarde declared, stressing the importance of measures to accelerate change.
Initially against quotas at the start of her career, Lagarde changed her stance after being told that she would have little chance of being promoted to partner at her Chicago-based international law firm because she was a woman.
Men also championed targets. Ghosn, the CEO of Renault-Nissan, confirmed that Nissan-Japan had introduced strict quotas to encourage more women to apply for top jobs. "A quota leads to action, and action leads to training," he emphasized."Women in leadership positions in our organization are now three times the national corporate average," Ghosn.
The discussion took place in the shadow of an unsuccessful quota system introduced by Davos in 2011, that has had little impact. Every major corporation was required to send 1 female delegate for every 4 male colleagues. Yet among the 2,500 attendees from nearly 100 countries this year − including public figures, business leaders, and representatives from civil society, academia, the media and arts − women made up only 15 percent of attendees. Ironically, this was a lower percentage than before the quota was introduced. Mlambo-Ngcuka, the leader of the United Nations gender program, questioned " how we can make the playing field more equal?"
In the board room quotas may be the answer. The idea of forced regulation raises many hackles. In our University of Washington research project, Building Better Boards, we've interviewed 93 board directors across the globe. The majority voice concerns of tokenism, exclusion of good men at the top table, and a dearth of senior women to fill the requisite number of board positions.
A female board member of a Fortune 500 company whom I interviewed for the research said, "I believe that secretly most men, even if they pretend otherwise, don't really want women on boards. In some peculiar way we cramp their style. They find it difficult to 'read' us," she admitted in confidence. "Quotas make us uncomfortable."
Studies confirm that promoting women to leadership and board positions delivers results. Why Diversity Matters confirms that organizations with a better gender balance at board level enjoy a 42 percent higher return on sales, a 66 percent higher return on invested capital, and a 53 percent higher return on equity than their rivals. Can business leaders and governments continue to ignore this data?
Norway is leading the world in gender equity. Legally women are required to fill 40 percent of board positions, and organizations have fulfilled these governance requirements. Norway's success has encouraged many a boardroom debate on the topic in the US and UK, where the percentage in both countries remains at a stagnant 16 percent. A "voluntary offensive" by the UK's 30 Percent Club, and in the U.S., the 20/20 Women on Boards, has had some success, but progress is slow.
During the gender debate at Davos, which was screened live on the BBC World Service, Sandberg, Facebook's formidable CEO visually demonstrated how a man had pushed the palm of his hand close to her face to stop her talking. This humiliating experience continues to shape her belief that cultural and structural barriers hold women back and that gender bias at the top is part of the problem.
As a global executive coach I've heard many views as to why there are so few women in board positions. Is it how we educate women − in Sandberg's language − to Lean In? Or is it a question of training and promoting women into the big jobs? Will family friendly policies make a difference? An impenetrable glass ceiling makes it difficult, if not impossible, for many talented women to join public boards. One Chairman of a UK based global telecoms company acknowledged during the research interview, that there is not enough progress.
"Historically, over 45 years our organization has been dominated by Anglo Saxon males. It's a big issue and we're not proud of it," he sighed. "I'm starting to favor quotas, even though I cringe at the thought."
If we look at the advances of women on the global stage -− Lagarde, Merkel, and Yellen -- we can see momentum in the public and political arena. Yet, in start-ups, investment banking and manufacturing, where real money is made, not much has changed over the past decade. I felt ambivalent about quotas until I learned that only 11.5 percent of the directors of companies floated in London last year were women. We need to do better. The controversial quota system, self-imposed or regulated seems unavoidable as a temporary measure, to jumpstart opportunities for experienced and qualified women executives to serve on boards. They are "out there."
Susan Bloch is a global leadership coach and author at KRW International. This forms part of a series of blogs on women and business. http://www.krwinternational.com
1. The Global You English, German (2010)
2. How to Manage in a Flat World (2009)
Related
Popular in the Community