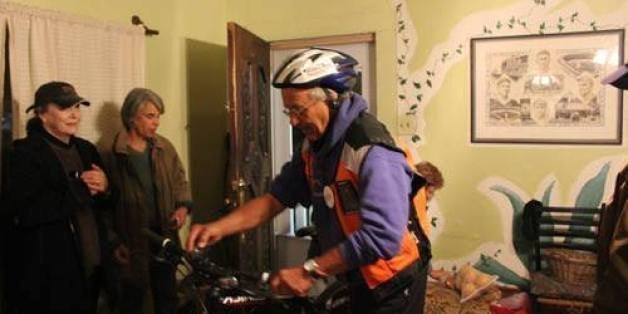 Planned Parenthood of South Texas is turning 76 this year, and so is Texas resident Gene Novogrodsky.
To mark the two occasions, Novogrodsky embarked on a 300-mile bike ride at 6 a.m. Thursday from his hometown of Brownsville to San Antonio. The ride, which he is calling the "Spirit of '76," has already raised more than $8,600 in donations for the Planned Parenthood clinics in Brownsville and Harlingen, two underserved areas in the Rio Grande Valley. He plans to arrive in San Antonio next Tuesday.
Novogrodsky, a longtime civil rights advocate and instructor at the University of Texas at Brownsville, said he is riding to raise awareness of dwindling women's healthcare access in Texas. His wife, Ruth, works at the Brownsville Planned Parenthood health center.
"I don't feel that this is heroic," Novogrodsky told The Huffington Post. "I'd rather be doing something else. I can't believe we're talking about women's reproductive rights in 2015 in Texas."
A package of anti-abortion laws signed by former Gov. Rick Perry (R) in Texas has forced more than a dozen women's health clinics to close or stop providing abortions. Those laws, combined with dramatic budget cuts to the state's family planning program, have made basic women's health services, including birth control and cancer screenings, extremely difficult to access in many parts of Texas, particularly for low-income women.
The Rio Grande Valley was hit the worst. The Huffington Post reported in 2014 that some women in the region have already been seeking illegal, clandestine abortions in the absence of safe and regulated providers. Novogrodsky's 300-mile bike ride represents the distance that some women now have to travel to get to the nearest abortion clinic.
He said the fight is personal for him. "I have daughters, I have a wife," he said. "These issues are important to me because I care about the health and well-being of my family."
Before You Go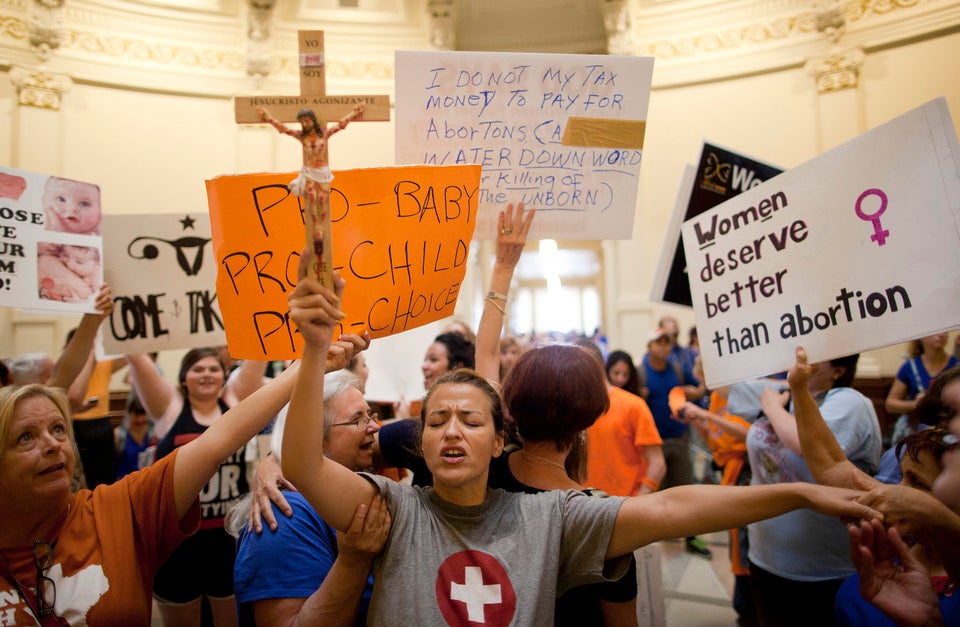 Abortion Protests Around The Nation
Popular in the Community