Following a bout with a physical injury that left him in what he called a "rough" emotional and financial state, Pellegrene was inspired by his experience to start a project to to help homeless people in his Logan Square neighborhood.
"Financial stress is difficult to deal with and there was something very therapeutic about sharing what I had in the way of clothing and food that made the transition easier," Pellegrene told neighborhood blog Logan Squarist.
When Pellegrene was packaging clothing to donate back in April, he started to grab other household items like water and Clif Bars, according to his project's funding page.
The process kicked off a year-long project. Since its inception, Pellegren has detailed via video the goals, challenges and rewards of building community with a group of all-too-often overlooked people.
In the latest video (embedded above), a 26-year-old homeless man details going days without eating and the ways his heroin addiction has perpetuated his homelessness. Of Pellegrene's efforts, the man said they mean "more to me than someone who throws me a few bucks and doesn't say a word to me. I know that someone took the time to do this."
A 32-year-old homeless man interviewed praised the thoughtfulness of the care packages, which Pellegrene says he stocks with space-saving packaged foods like energy bars, dried fruit, deodorant, first aid supplies and wet naps, and then delivers around the neighborhood to anyone he sees in need.
"Who doesn't crave candy bars?" the man said. "But [Pellegrene] puts in other things as well, things that are healthy for us. [He] really thought about it and put forth a lot of effort."
Pellegrene says in the video the project has so far taught him a lot about community, empathy -- and trust. Despite his good intentions, Pellegrene said it took some of the homeless individuals he helps weeks to become comfortable.
"I don't care what got them there," Pellegrene said in the latest video. "There's no judgments of 'it's their fault they did this.' It's taking the concept of who deserves what totally off the table and just looking at them as human beings."
"People who are homeless get judged a lot," the 26-year-old man said. "I just wish people would just understand a little bit ... Just to be more kind."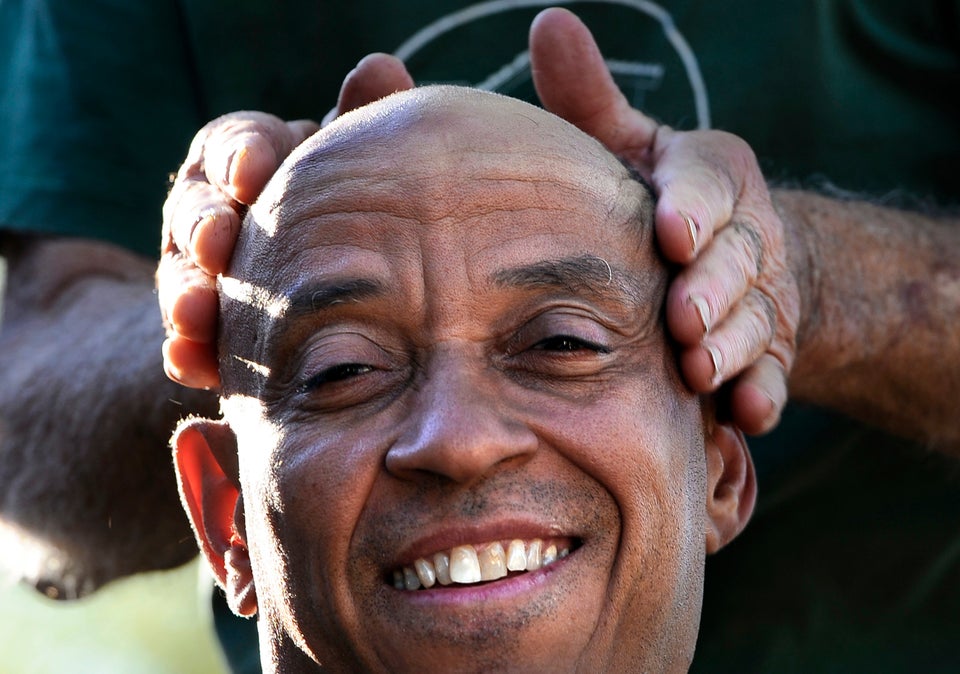 Barber Gives Homeless Haircuts For Hugs
Popular in the Community