A good Samaritan who harbored six terrified survivors of the Sandy Hook massacre has been singled out by conspiracy theorists accusing him of being a liar and an actor.
On the morning of the shooting, Gene Rosen of Newtown, Conn., was feeding his cats when he discovered six terrified children hiding out in his driveway. They told him their teacher was dead, and he listened to their chilling account of the tragedy still going on at the nearby Sandy Hook Elementary School.
In the aftermath, Rosen, 69, was interviewed by many of the media outlets that descended on the small community, and his anguished face flashed across television screens around the world.
"I don't know what to do," Rosen, a retired psychologist, told Salon in a follow-up interview on Tuesday. "There must be some way to morally shame these people, because there were 20 dead children lying an eighth of a mile from my window all night long. And I sat there with my wife, because they couldn't take the bodies out that night so the medical examiner could come. And I thought of an expression, that this 'adds insult to injury,' but that's a stupid expression, because this is not an injury, this is an abomination."
A YouTube video linked to on SandyHookHoax.com shows Rosen speaking into a camera about his ordeal. The video's title alleges that the crudely edited clips are an "audition" tape, and the description accuses Rosen's recollections of having "pedo under-tones." The video has been viewed more than 27,000 times.
A similar clip, which reposts an official interview Rosen gave on CNN, claims that Rosen is a Screen Actors Guild thespian. "The only thing consistent about this clown's act, is all the fake crying," the video's About section reads. "The man has never shed an actual tear in a dozen interviews over the last several days."
Gene's oft repeated, and changing, story about that day, focuses totally on the kids and the sound of gunshots. Even though his eyes and ears should've taken in the whole scene, his story focuses completely on the kids and the guns.

Why? Well, if this was a false flag event designed to move political opinion on gun control, here in America, then you would get a lot more bang for your buck by talking about the innocent little children. That's what tugs on America's heart strings the most ... especially around Christmas time.
"I wanted to speak about the bravery of the children, and it kind of helped me work through this," Rosen told Salon of his decision to give interviews to the media. "I guess I kind of opened myself up to this."
CLARIFICATION: In an earlier version of this article, the number of children Gene Rosen discovered in his driveway was listed differently in separate paragraphs. Rosen discovered six children in his driveway.
Related
Before You Go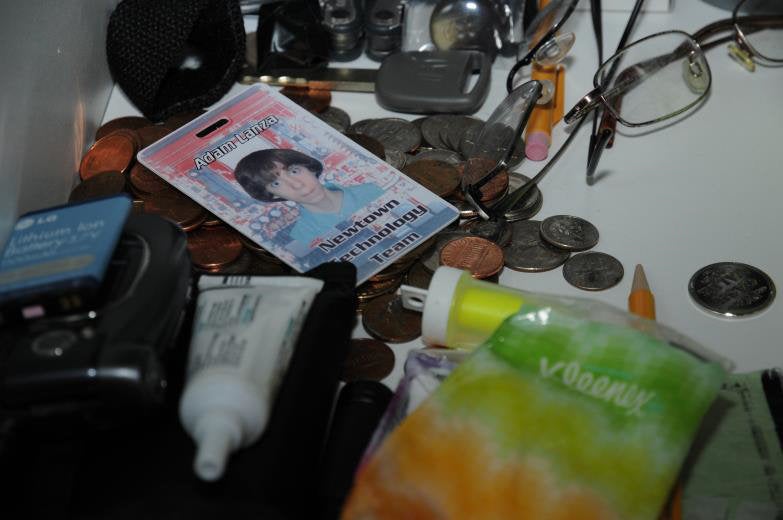 Sandy Hook Elementary School Shooting
Popular in the Community