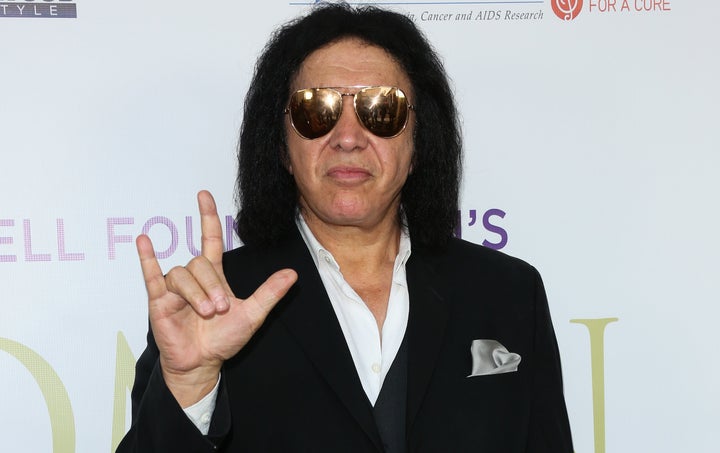 Kiss cofounder Gene Simmons wants his trademark gesture to be literally trademarked.
Simmons has filed an application with the U.S. Patent and Trademark Office for the "devil horns" or "metal horns" gesture he commonly uses, as in the image above.
It also states that "the mark consists of a hand gesture with the index and small fingers extended upward and the thumb extended perpendicular."
The gesture was also widely associated with the late metal legend Ronnie James Dio, although he favored it with the thumbs tucked in: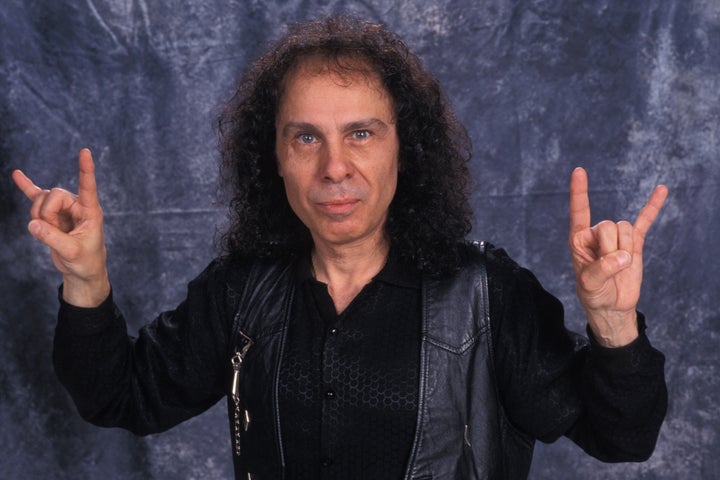 However, Dio himself declined to take credit for it.
Dio ― who said he got the gesture from his Italian grandmother ― also took issue with Simmons.
Other musicians have at times openly mocked Simmons' claim to have invented the gesture.
The same report also quotes members of Metallica as attributing the gesture to Dio.
There are others in music who have used the gesture ― or variations of it ― even earlier than in the claim that Simmons has made.
Butler and Coven tucked the thumbs in, while John Lennon on the Beatles' image appears to have his pointing out.
And in Austin, a very similar gesture has been used for more than half a century by fans of the University of Texas Longhorns, where it means "hook 'em Horns."
Popular in the Community