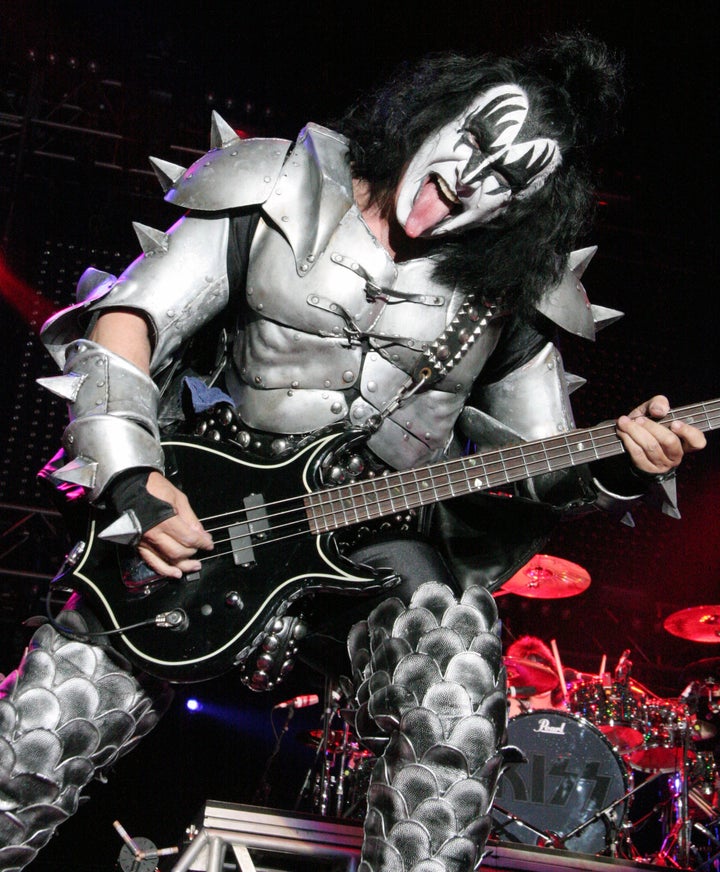 After partying like a rock star for the past 35 years, Gene Simmons is surprisingly reticent about some things. Sure, he'll boast that he's had sex with 4,800 different women--all meticulously counted and cataloged, apparently--and he'll rant about almost any issue at the slightest provocation.
But at 58, the Israeli-born Kiss frontman (who spent his early childhood in Haifa as Chaim Witz, the son of a Holocaust-surviving Hungarian mother) becomes as shy as a blushing schoolgirl when the subject is his money.

"I'm not here to dispel anybody's rumors either up or down about assets I have. Those are sort of private issues," Simmons demurred in an exclusive interview with Portfolio.com over the phone from Bilbao, Spain, where Kiss was in the midst of an eight-month world tour.
Luckily, he had plenty to say about his philosophy of business, life, politics, and art.
Lloyd Grove: How are you?
Gene Simmons: I'm deliriously happy.
L.G.: Excellent. So let's get started. You've been pretty vocal about internet downloading of music, and you've had some critical remarks to make.
G.S.: That's like saying, "You're pretty vocal about a nuclear holocaust."
Calling all HuffPost superfans!
Sign up for membership to become a founding member and help shape HuffPost's next chapter