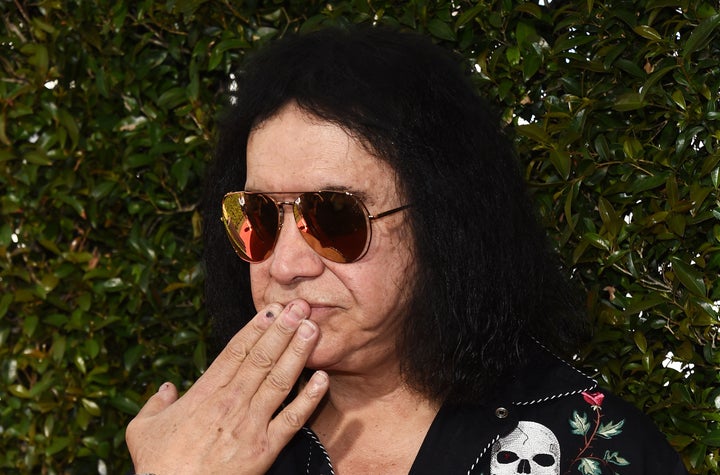 UPDATE: Simmons has since apologized for his remarks about Prince in the Newsweek interview. The musician released a lengthy statement on Twitter Tuesday night, explaining his comments were made out of frustration over "what drugs do to the families/friends of the addicts." 
Although he didn't actually retract any of the unsubstantiated claims he made about the "Purple Rain" singer, he admitted that he "didn't express [himself] properly here." And then goes on to blame the media for "quote-mining" and using his comments for clickbait. Lesson learned? 
Read his full apology below: 
PREVIOUSLY: In case you were wondering how many music legends' legacies Gene Simmons can tarnish in a single interview, read on! Prince died less than three weeks ago, but for some reason, the KISS rocker thinks he's qualified to evaluate his death. 
"Bowie was the most tragic of all because it was real sickness," he said. "All the other ones were a choice."
"I think Prince was heads, hands and feet above all the rest of them," Simmons continued. "I thought he left [Michael] Jackson in the dust. Prince was way beyond that. But how pathetic that he killed himself. Don't kid yourself, that's what he did. Slowly, I'll grant you … but that's what drugs and alcohol is: a slow death."
Although he might give off the impression of living by a mantra of sex, drugs, and rock 'n' roll, Simmons claims he's "never been high or drunk in [his] life." And yet he seems completely oblivious to the reality that, for many, addiction is a disease, not a choice. 
Even his fellow KISS band member, Paul Stanley, weighed in on the interview. On Tuesday, Stanley took to Twitter to call Simmons' comments "cold" and "clueless."
Calling all HuffPost superfans!
Sign up for membership to become a founding member and help shape HuffPost's next chapter
BEFORE YOU GO
PHOTO GALLERY
11 Musicians Prince Has Impacted Over The Years