General Colin Powell is arguably one of our nation's most respected public servants. He is a diplomat, a general, yet also a lifelong educator and proponent of schools and student successes through America's Promise Alliance. He is a man whose first name punctuates the following 'POW' that he delivers whenever liberty, justice, or equality has been challenged across the world.
He is also a lot of fun to interview.
The former secretary of state and chairman of the joint chiefs of staff recently sat down for a 20-minute interview with the Harvard EdCast during a visit to the Harvard Graduate School of Education. After discussing his commitment to education, the "Grad Nation" initiative of America's Promise Alliance, and the history of the organization, General Powell riffed on how the military would conduct kindergarten, what his favorite Colin Powell leadership quote was, and even gave some insight into how he'll choose to vote in 2012.
Click on the EdCast link above to listen.
Our time together concluded with discussion of his new book, It Worked for Me, a presentation of some unique gifts to thank him for his time and wisdom, and one of the funniest impromptu photo shoots that has ever involved an out of shape 28-year old trying to do push ups under the supervision of a four-star general.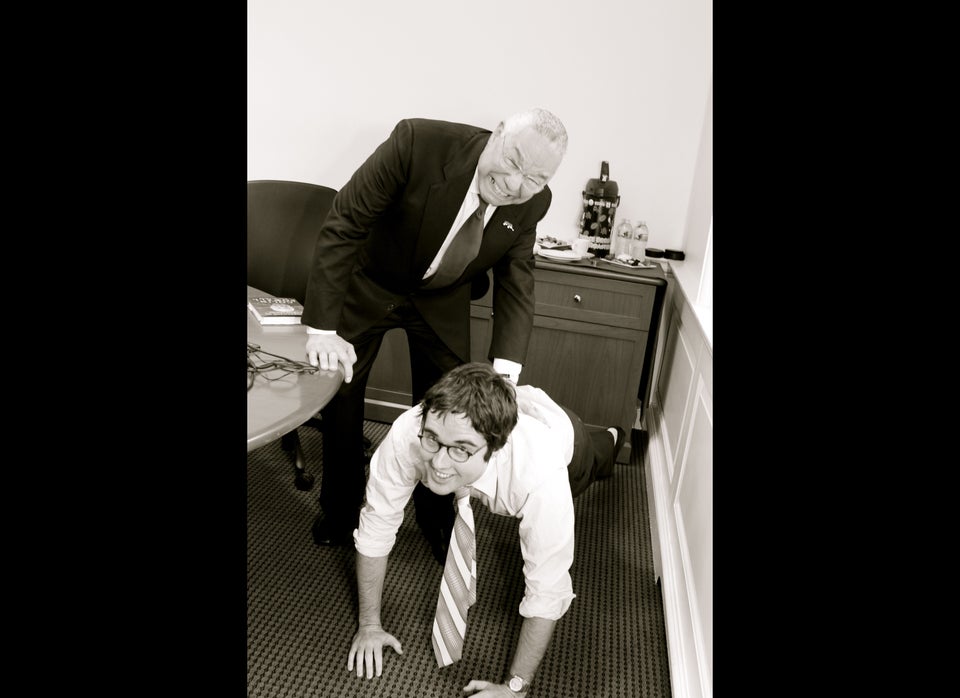 General Colin Powell Supervising Push Ups
The Harvard EdCast is a weekly series of podcasts that features a 15-20 minute conversation with thought leaders in the field of education from across the country and around the world. A production of the Harvard Graduate School of Education, the Harvard EdCast is a space for educational discourse and openness, focusing on the myriad issues and current events related to the field.
Related
Popular in the Community