Former Defense Intelligence Agency director Lt. Gen. Michael Flynn expressed his support for Donald Trump's extreme national security positions in an interview released Thursday -- including a ban on Muslim entry.
But the informal advisor to Trump's campaign, who headed the Pentagon intelligence agency under the Obama administration until 2014, strained to define those proposals more liberally than the presumptive GOP presidential candidate ever has.
He then went on, however, to describe a far narrower policy than the blanket prohibition Trump has proposed.
"I support the vetting of individuals and the proper screening of individuals who are coming from certain parts of the world like Syria," Flynn told Hasan.
He did not mention that the U.S. refugee resettlement program, the way many Syrians now arrive in the United States, is already among the strictest and most intensive parts of the immigration system.
Flynn also declined to rule out reviving waterboarding, an illegal torture technique Trump has promised to bring back
"I am a believer in leaving as many options on the table right up until the last possible minute," Flynn said.
Nor would Flynn categorically reject the notion of deliberately killing the families of accused terrorists, a practice that constitutes a war crime. Former CIA director Michael Hayden has said that U.S. troops could legally "refuse to act" on such an order.
"I would have to see the circumstances of that situation," Flynn said of the practice.
Flynn explained that he views Trump's comments as a kind of opening bid in negotiations that should not always be taken literally.
"Read his book, The Art of the Deal: start really, really high, and really, really hard, OK?" he said. "And then be prepared to get down to where you think you can actually negotiate."
Flynn conceded that he did not agree with all of Trump's statements or positions, and that he is pressing the businessman to use "more precision in the use of the language that he uses as the potential leader of the free world."
His blessing for Trump's most controversial national security proposals is notable because it lends credibility to some of the statements that even many foreign policy hawks regard as beyond the pale.
Yet it is not altogether surprising that Flynn is backing Trump. The general, now retired from active duty, has a reputation for his controversial views about Islam and U.S. anti-terrorism efforts.
Flynn was forced out as DIA chief for vocally opposing the Obama administration's more optimistic assessments of progress against militant groups including Al Qaeda.
"Fear of Muslims is RATIONAL," he tweeted in February, linking to a video with the same name that lists dozens of terror attacks committed by Muslims in the past decades.
Hasan pressed Flynn on Al Jazeera English to clarify whether he meant all Muslims, or just extremists.
Flynn insisted that his tweet only applied to extreme groups like the Islamic State -- and he claimed Trump feels the same way.
Trump is "attacking that group that's doing that and he's saying to the rest of the Muslim world, essentially, come to grips with this -- and help. We need your help," he said.
Before You Go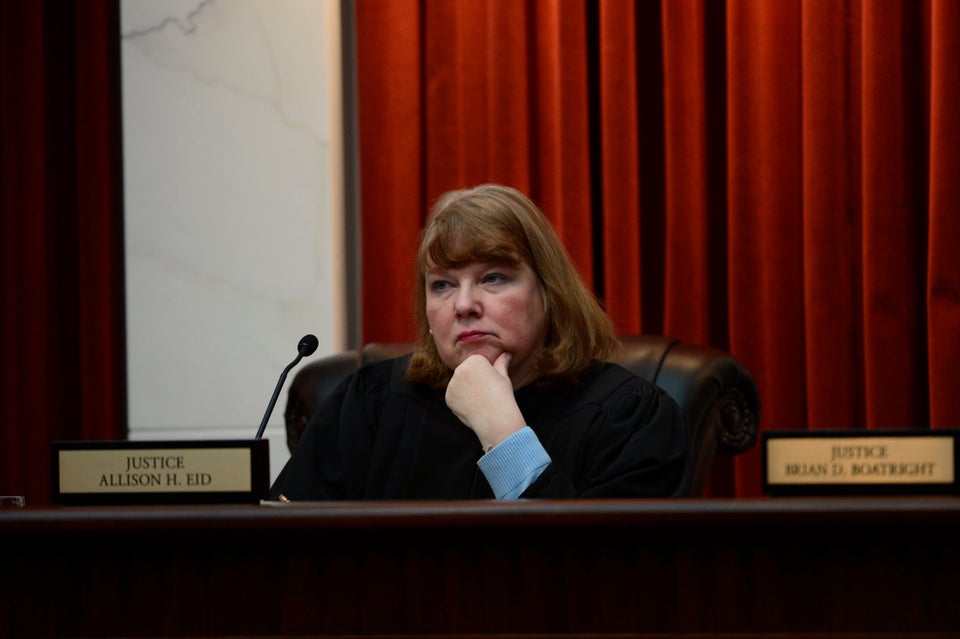 Donald Trump's Potential Supreme Court Justices
Popular in the Community