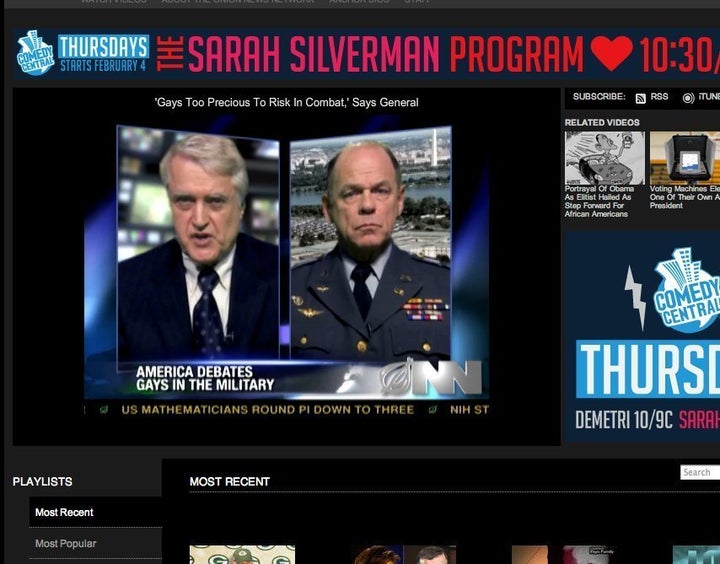 In light of the recent push to begin repealing, "Don't ask, Don't tell," the law banning gays in the military, the Onion News Network is taking a look back at a report they aired a year ago examining a less talked about argument for why the military is reluctant to let gays serve: they're just "too precious to risk in combat."
One general interviewed was blunt:
Gay people are different. Under no circumstances can we put America's homosexuals in danger...

Gays in America are the only group in America left untouched by war. They're special, pure and rare, like a gleaming diamond or a snow white colt. We must protect them.
Noting that the lives of seven soldiers is worth the life of one gay man, the general was also quick to point out the risk of damage to the gays' "fragile psyches":
Nor should their fragile psyches be subjected to the horrible sights that occur on the battlefield. Their pure minds should be reserved for thoughts of man-on-man or woman-on-woman romance.
We'll be watching to see if this faux-argument gains real traction among Republicans as the law comes closer to being repealed.
Calling all HuffPost superfans!
Sign up for membership to become a founding member and help shape HuffPost's next chapter