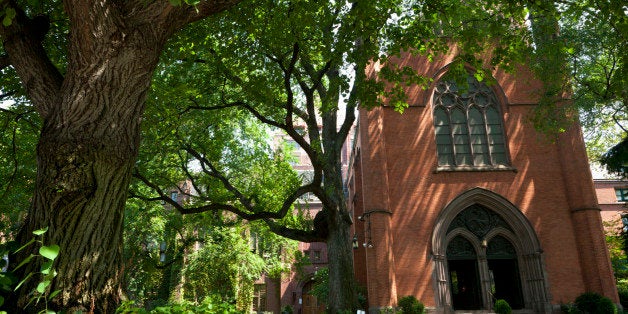 Faculty members at the country's oldest Episcopal seminary are facing off against the school's President, blasting him for his allegedly bullying, heavy-handed leadership style.
Eight professors at New York's General Theological Seminary announced Friday that they are not going to teach, attend meetings, or participate in common worship until they can meet with the school's Board of Trustees, according Anglican Ink.
In a letter distributed to students, the professors accuse the seminary's Dean and President, The Very Rev. Kurt H. Dunkle, of failing to collaborate or take their grievances seriously, creating a climate "fraught with conflict, fear, and anxiety."
"Simply put, the working environment that the Dean and President has created has become unsustainable," the professors wrote.
After the announcement, Dunkle allegedly told students that the Board of Trustees had accepted the eight faculty members' resignations. But Dr. Andrew Irving, an assistant professor of church history, countered that the professors had never handed in their resignations.
"We wish to underline that we have not resigned," Irving wrote in a statement obtained by Episcopal Cafe. "Our letters did not say that we would resign. We requested meetings with the Board."
Dunkle was installed as the 13th dean of the seminary last October. Before coming to General, his ministry was based in the Episcopal Diocese of Florida, where he claims to have become particularly adept at managing conflicts that arise between clergy and their congregations.
According to an analysis by Episcopal priest and blogger Rev. Canon Andrew Gerns, Dunkle appears to have a tendency to push through "Lone Ranger" decisions in order to fulfill his vision of what is best for the school.
"The leadership is so intent on their goal and so committed to a single over-riding vision, that they appear to have forgotten who it is they serve, who it is that makes the mission happen and who must live with the decisions in the long run," Gerns wrote for Episcopal Café.
During his short time at the helm, Dunkle has instituted a number of new initiatives. One of the biggest changes is "The Wisdom Year," a program that sends third-year seminarians out into the real world to work as part-time ministers.
The faculty members on strike didn't name a specific policy that they disagree with, instead referencing a "number of very serious incidents and patterns of behavior which have over time caused faculty, students, and staff to feel intimidated, profoundly disrespected, excluded, devalued, and helpless."
The professors also complain that their concerns haven't been properly addressed by the school's Board of Trustees.
"Our work stoppage could be ended immediately if the Board of Trustees would commit to meeting with us for a frank discussion of these serious matters, as previously requested," the letter stated.
General Theological Seminary has graduated over 7,000 men and women since 1822. The Manhattan institution is the only seminary overseen by the national Episcopal Church, according to RNS.
Huffington Post received this statement of the Board of General Theological Seminary dated September 30, 2014: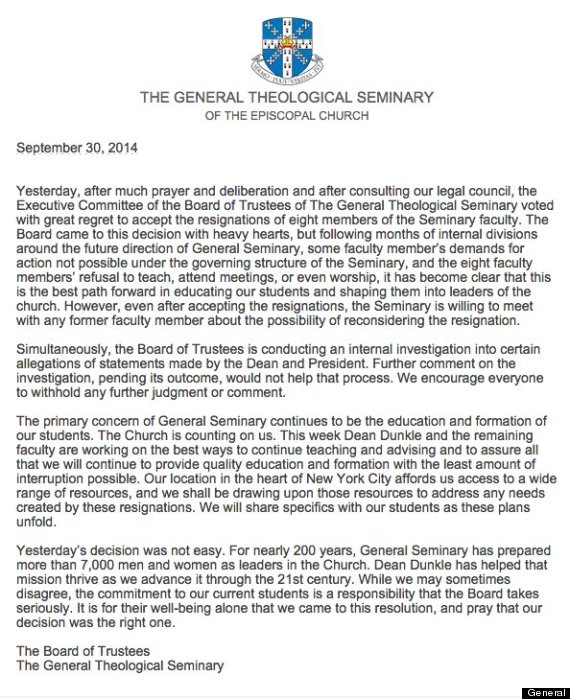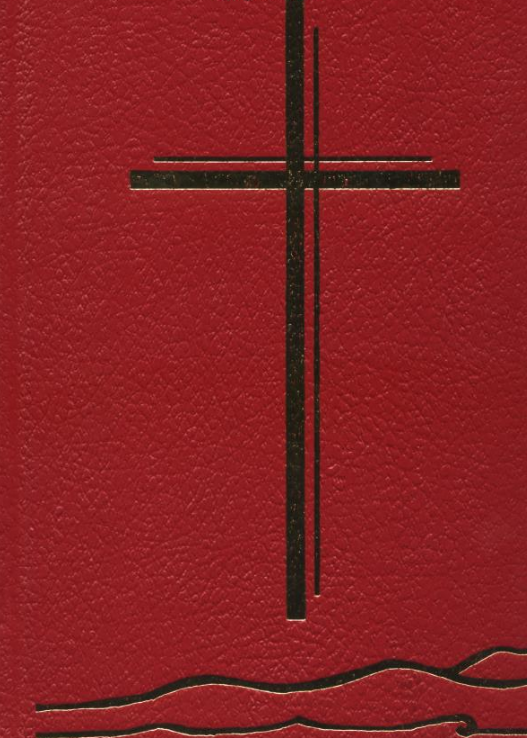 Christian Prayer
Popular in the Community