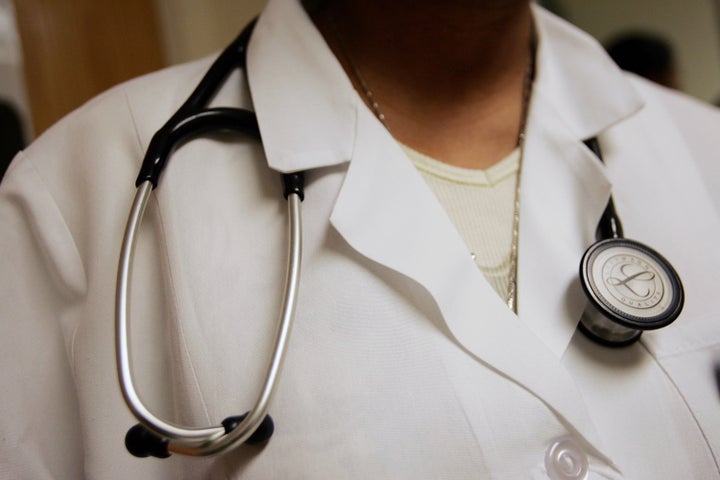 Up to the middle of the last century, most Americans could count on good access to generalist primary care physicians with the training and commitment to evaluate and treat their medical problems, whatever they might be. Those days are long gone. The ratio of generalist physicians to specialists in this country reversed from about 80:20 percent in 1930 to 20:80 percent in 1970. Since then we have seen the generalist tradition being carried on by family physicians, general internists, general pediatricians, and osteopathic physicians, but their aggregate numbers today are no more than 30 percent. And that number is falling fast as more medical graduates seek out the higher pay and more attractive life styles of the non-primary care specialties.
These are some of the major ways by which Americans are hurt by the growing deficit of generalist physicians:
1. Can't get a primary care physician.
It is getting harder and harder to find a generalist primary care physician still open to accepting new patients. In Massachusetts, for example, the passage of legislation in 2006 expanding insurance coverage for many people exposed a critical shortage of primary care physicians. (Fitzgerald, J. "State medical group sees severe shortages in 10 specialties." Boston Herald, October 20, 2010) Patients on Medicare and Medicaid have particular problems finding a physician willing to take them on due to low reimbursement through those programs. Under the banner of fiscal austerity, many states are cutting Medicaid to the bone. In California, for example, where Medicaid (Medi-Cal) covers one in five Californians, Medi-Cal payment rates for physicians and other providers have been cut by 10 percent to just $11 a patient visit (Corcoran D. "Doctors say Medi-Cal reimbursement is too low." San Francisco Chronicle, August 4, 2011) Even if one has a primary care physician today, the likelihood of a continued relationship in the future is becoming increasingly clouded due to physician retirements, mobility among physicians, and changes of providers in insurer networks that often force changes of physicians.
2. No access to breadth of primary care.
People without a primary care physician don't get access to the breadth of primary care anywhere else in our "system." Specialists are not trained or equipped to provide preventive services across the board, care for acute and chronic problems for patients of all ages, continuity of comprehensive care for all medical problems for years, with knowledge and understanding of their patients' family and community setting. Emergency rooms and urgent care centers can focus only on the most acute problem at the time, with little follow-up, while so-called "retail clinics" for walk-in care are limited to non-emergency and low-acuity problems. As a result, many of the potential advantages of primary care are not available to a growing part of our population.
3. Higher costs and unaffordability of care.
Specialty care costs more than primary care -- a lot more, for a number of reasons. For new medical problems, specialty physicians have to start "cold," without context or knowledge of the patient, often ending up repeating tests and procedures that have been done previously, charging more than primary care physicians, and in the case of multiple medical problems, typically having to call upon other specialists for care. Since primary care physicians know their patients better, they order fewer tests than specialists, and help to protect their patients from inappropriate and unnecessary care. (Schoen, C, Osborn, R, Doty, M, Bishop, M, Peugh, J et al. "Toward higher-performing health systems: adults' health care experiences in seven countries." Health Affairs (Millwood) 26: w 717-34, 2007)
4. Foregone necessary medical care.
Foregone care is widespread and increasing. These markers document this growing trend:
In the last year, one in three Americans skipped care, did not fill a prescription, or get other care because of cost. (Parashar, A. "Compared to other countries, U.S. patients have more access to specialists, less to primary care." Kaiser Health News, November 18, 2010)
One-third of uninsured adults have a chronic disease for which they don't get needed care. (Wilper, A, Woolhandler, S, Lasser, KE, McCormick, D, Bor, DH et al. "A national study of chronic disease prevalence and access to care in uninsured U.S. adults." Ann Intern Med 1249 (3): 170-6, 2008)
Two million cancer patients are now foregoing necessary care each year due to unaffordable costs. (Weaver, KE, Roland, JH, Bellizzi, KM, Ariz, NM. "Foregoing medical care because of cost: Assessing disparities in health care access among cancer survivors living in the United States." Cancer online, June 14, 2010)
The number of annual patient visits to physicians has declined sharply since the onset of the Great Recession in 2008. (Johnson, A, Rockoff, JD, Mathews, AW. "Americans cut back on visits to doctor." Wall Street Journal, July 29, 2010: A1)
5. Decreased coordination and integration of care.
Coordinated and integration is a huge problem, especially for patients with multiple medical problems, the norm for older patients. The electronic medical record does not substitute for close communication between specialists for such patients. According to the Joint Commission on Accreditation of Healthcare Organizations, 80 percent of serious medical errors are associated with lack of communication or teamwork among specialists in hospitals. (Health blog. "Joint Commission-Hospital Collaboration targets hand-offs." Wall Street Journal, October 21, 2010)
6. Decreased quality of care with worse outcomes.
Compared to those without primary care, patients with primary care receive earlier diagnosis and treatment of illness and better outcomes of care. (Ferrante, JE, Gonzales, E, Pal, N, Roetzheim, RG. "Effects of physician supply on early detection of breast cancer." J Am Board Fam Pract 13: 408-14, 2000), including lower mortality rates (Baicker, K, Chandra, "A Medicare spending, the physician workforce, and beneficiaries' quality of care." Health Affairs (Millwood) 23: w 184-97, 2004).
Unfortunately, the essential role of primary care in any health care system is not widely understood. In the next post we will consider some of the many misperceptions about it, and how they represent barriers to building a better health care system in this country.
Adapted in part from my recently released book Breaking Point: How the Primary Care Crisis Endangers the Lives of Americans. Copernicus Healthcare, 2011, soon to be available as an Ebook on Amazon.
John Geyman, M.D. Professor emeritus of Family Medicine, University of Washington
Past President, Physicians for a National Health Program

Popular in the Community