Generating good revenue from a business is the main motto of starting it. As the competition is extremely high one need to act very smart to survive such situation with success. To do so right marketing strategy is very much crucial and advertising is the most lucrative part of it. Advertising your business, service, or product is the direct way to tell people about it. Classified ad sites, if used correctly then can do the trick for you. You can post your advertisement directly here to get direct leads for your business. But many people underestimate the importance of using such valuable way to get success in their business.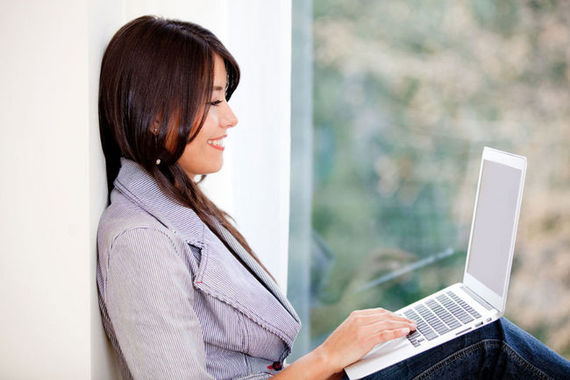 You need to know the trick to use classified ad sites so that you can get the nerves of your prospective customers. There are so many established classified ad sites like Craigslist and many more newbie sites like AdsWish. Your ad posting strategy should not be same for all. To minimize your stress here are few tips to use classified ad sites for generating leads for your business.

Study the site first: As I stated earlier, all classified sites are not same and they work differently. If you don't have any idea about their structure and working style then you might be wasting your time posting your ad there. So do not pick speed from the very beginning and give it some time to get the best result. Take different sites with a different view and do not create same kind of post for all of them.
Research on your targeted market: Every business has its own targeted market. Classified ad sites have their own customer base and they are there because they want to buy certain things. If you can read their mind half of your work is done. Now you are businessperson and not a mind reader! But this thing is not that tough. You just need to know what the thing customers are looking for is. If you can put those factors in your ad then people will definitely get attracted towards your product and you will able to get lads from these sites.

Refrain from creating robotic ads: Some people try to create a strict promotional ad and thus fail to catch customer's emotion. If your ads are friendlier and can communicate vividly with the needs of your prospective customer then you will be able to get success for sure. Try to understand why people will need to take help of your business and highlight such points. Don't forget to add some unique personal touch in your classified ads to make it look distinct from others. This way your ad will be able to attract visitor's attention and possibility of getting leads will become stronger.
Check out your peer's ad posting style: People always prefer to do a research on the tactics of competitors. This will help you to assume about the type of ad you should prepare to sell your product. So just go through the ads posted by other shaving same market target as yours. Try to understand how they want to approach and what they are lacking. Highlight your classified ad keeping these facts in mind.

Take measures to develop excellent ads: Writing classified ad is the main step to sale your product successfully. To write superb classified ads you can do few things. As you have limited space to put your classified ad and cant elaborate your services much. You can't even add images to make your ad looking lucrative. So you have to deal with these limitations while writing classified ads. Work with your advertising team and develop something short but innovative.
Apply some experimentation: As you know that classified ads are having some limitations, you need to work hard on the other aspects. Classified ads are less expensive and this gives you a scope to experiment. After developing a catchy ad you can wait for some time to grab attention of your prospected customers. But do not wait for a long time. If possible keep ready alternate ad copies to try out. This will help you to grasp your customer's needs and requirement.
Know where to place your ad: Posting your classified ads everywhere will not do any good. Check for similar classified ads like yours. Now check what those sites are dealing with those ads. Web presence of any business will help you lot to develop customer's trust and thus will help to generate leads. Google for best classified ad sites and also target newborn site with good traffic. Ultimately you will need a healthy traffic to generate leads.
These are the tips you should follow while using classified ad sites to gain profit in your business. Invest some time before you leap and this will be really rewarding for you. This is the main mantra of generating massive leads for your business with success.
Support HuffPost
The Stakes Have Never Been Higher
Related
Popular in the Community