Welcome to HuffPost's Keeping It 100. From infusing our culture with data to figuring out how to reach Gen Z and cultivate niche distributed communities, we'll give you an inside look at the hits and misses of HuffPost's biggest bets.
Gen Z is not a generation of oversharers.
Gone are the days of public Facebook statuses broadcast to all of your followers. Now, it's all about Snapchat, direct messaging and small-group video chats on apps like Houseparty.
Gen Z's preference for more direct forms of sharing emerged during a joint study by HuffPost and AOL's Consumer Analytics Group. During five days of digital dialogues with 29 teens, ages 13 to 18, across the U.S., we found that teens today have a more tempered approach to sharing than millennials, who tend to be more willing to broadcast updates about their lives. And while Gen Z will still share publicly, they prefer private platforms when experimenting with new opinions and perspectives.
Teens' more nuanced approach to public sharing leaves brands with a dilemma. How can they interject their brand into this one-on-one interaction in a way that is authentic, engaging and most importantly, not intrusive? One route we've gone at HuffPost is stickers.
That's where our latest project comes in. We recently teamed up with Kanvas, a mobile app developer focused on building creative tools and content, to launch a new sticker pack with phrases that are popular with this incredibly diverse and savvy generation. Here's a sneak peek: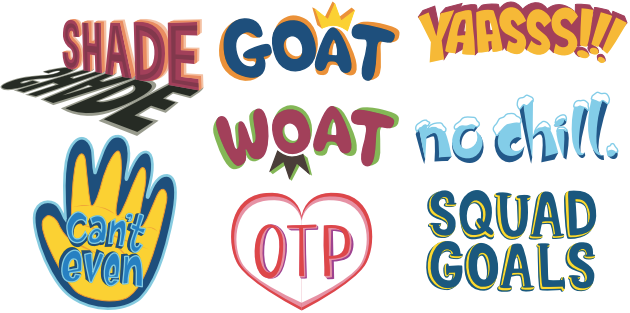 Why stickers?
Sticker packs are more than just a fun addition to your brand's social offerings. They're an opportunity to grow your audience.
In January, HuffPost launched a throwback-themed sticker pack (filled with phrases such as "Word" and "As if!") on the messaging app Viber. The pack was connected to our HuffPost Entertainment public chat, where editors talk about everything from new music to big celebrity news. Every time a person downloads our throwback pack, he or she also follows our public chat. This has resulted in more than 700,000 new followers over five months.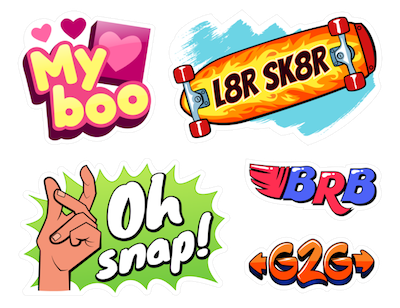 Similarly, iMessage stickers can be an effective way to boost app downloads. When creating stickers for iMessage, you can submit them to the Apple iMessage App Store as an extension of your iOS app. This means that when people download your stickers, they also get your app.
Equally as important as audience growth, stickers can be huge levers for brand awareness. Stickers are inherently tied to sharing. So if you're looking for a way to spread the word about your brand that is both fun and direct, stickers are a great way to go.
What other packs have we done?
Before our Gen Z and throwback packs, we launched a politics-themed pack on Viber. The collection, which featured the most notable figures and phrases from the 2016 presidential election, went live in July 2016, right before the Republican National Convention. With this pack, we aimed to help our audience have more dynamic and engaging conversations about the elections.

We learned a great deal about our audience by monitoring the pack's usage. For example, the most-used sticker from our elections pack was the "Peace Out" Barack Obama sticker, ahead of our Donald Trump and Hillary Clinton stickers.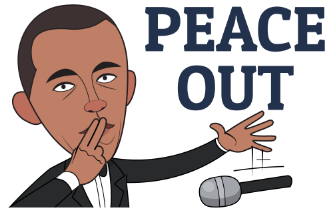 By comparing the performance of our elections pack and our throwback pack on Viber, we've also learned more about the types of stickers our audience prefers. Conversational stickers, such as "hi" and "bye" that can be used in everyday chats, are much more successful than stickers with more pointed, topical phrases.
So, how do I get these stickers?
Popular in the Community