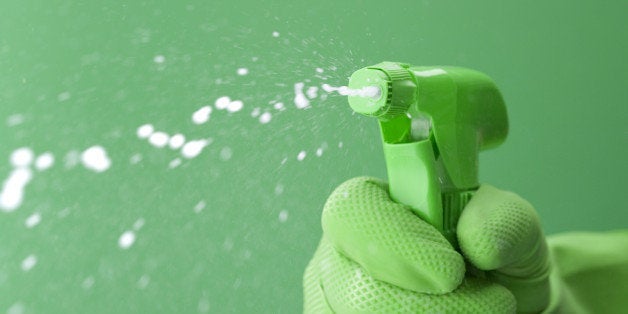 While wandering through the drugstore or grocery aisle, you're going to see a lot of options, and the difference between most of them is going to boil down to one thing: generic or brand name.
On one hand, you're a savvy shopper who always hunts down a bargain, so generic might seem like the right choice at first. However, there are merits to more expensive products in some cases, so this decision definitely doesn't come in a one-size-fits-all package.
Part of being a smart renter is knowing when it's a good idea to shell out a few extra bucks for those name-brand items and when to go for generic stuff. It's a fine line you'll need to walk, but if you're setting up your first apartment or updating a few household items, it's something you'll need to master.
Here's an itemized guide to common household items, and whether they should be purchased as name-brand or generic.
Some things are always going to be in your kitchen pantry, such as sugar, butter, salt, milk, spices, flour, and even common foods like cereals and snacks. In most cases, many of the manufacturers of these items produce both the name-brand and generic products, and there isn't much of a difference between them since they are made with wholesale ingredients.
In fact, according to BrightNest, the Food and Drug Administration actually requires that generic baking ingredients be made with the same standards as name-brand items. So, next time you're whipping up a birthday cake or muffins, don't hesitate to grab the generic stuff.
However, for most of the other pantry items listed, such as snacks and cereals, it's OK to go for generic (unless you simply have to have those Honey Nut Cheerios or Oreos-- that's understandable). This same rule applies to canned and frozen veggies as well.
This is where things can get a little tricky. For stuff that you use daily, such as toilet paper or paper towels, you might want to spring for the name brands. In many cases, these products are made with just one ply or sheet, and for most people, it's best to upgrade for better comfort or more absorbency.
Name brands simply pass the test better in these cases. As for paper plates, plasticware and napkins, it's usually OK to go generic.
This one is easy-- definitely go generic and don't be fooled by those in-house wrapping services. At places like the Dollar General you can find all kinds of inexpensive seasonal wrapping paper and other gift wrap essentials at a fraction of the price.
Presentation is important, but the gift inside is the point of giving a present in the first place, so it's OK to be a little frugal in this case.
Once people find a laundry detergent brand they love, they tend to stick with it. According to BrightNest, there's usually only a $2 difference between name brand and generic detergents, and many of the generic powder brands will leave a residue, which no one wants to endure on laundry day. Verdict: Stick with the name brand.
Over-the-Counter Pain Relievers
This is another category where the FDA mandates that generic brands be of the same quality as the name-brand items. It might seem like you need to reach for the more expensive brands when it comes to medicine, but for standard pain relievers, it's usually fine to go generic.
As for your all-purpose cleaners, bathroom cleaners, bleach, furniture polish, and other everyday cleaning materials, you can probably go for the cheaper options in most cases.
Unless you are counting on a particular name brand to do a specific job-- such as mold, mildew, or dust removal or tough stains in the carpet - there is usually no difference between name brand and generic products for day-to-day upkeep.
There you have it! Now that you know what kinds of household products to invest a little more in, you can find some much-needed room in your budget and still keep your apartment looking like new!
Related