Borders aren't what they used to be. We've come to realize that many of the world's problems (conflict, environmental issues, diseases, etc.) don't respect our human-drawn boundaries. As President Clinton recently said so succinctly, "We are condemned to share the future."
Luckily, the interconnected nature of our world applies to creating opportunities and solutions as well. International education, business partnerships, and cultural knowledge--there's a wealth of ideas and experiences to be shared and leveraged for the greater good. So, as we approach #GivingTuesday, which kicks off the holiday giving season, why not consider going global with your gifts?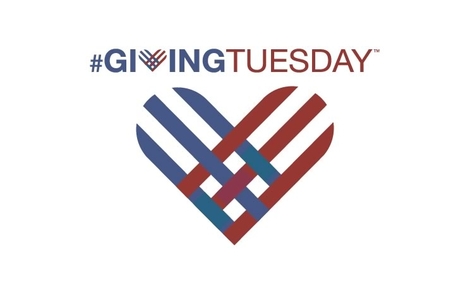 International Giving in Context
International development works to stabilize regions, advance U.S. policy interests, and open new markets to American businesses. Person-to-person exhanges, connections facilitated by technology, and programs that build cultural awareness primes Americans not only to compete in the global economy but to collaborate with new global partners as well.
Many people don't realize that less than 1% of the U.S. federal budget goes toward foreign aid, which includes everything from disaster relief to supporting U.S. embassies overseas to programs that help communities lift themselves out of poverty.
Increased giving for international causes by individuals, foundations, and corporations represents recognition that we are truly a globalized society. The majority of Fortune 500 companies that make charitable gifts overseas are maintaining or increasing their giving next fiscal year. And giving by individuals for global relief and development has grown over the past few years (albeit quite modestly in 2012).
Giving in All Directions
At its best, international development is an investment in the future. It is planned obsolescence, where global charities try and work ourselves out of a job, helping to build the resilience and self-reliance of our local partners.
We see concrete examples where former donor recipient countries are becoming international donors themselves. Poland has been supporting journalistic freedom in Belarus. The Czech Republic is helping to build civil society in Cuba. And Estonia is now donating to Philippines relief. And let's not forget all of the countries that gave to the United States after Katrina.
#GivingTuesday, which started as a domestic push to increase charitable donations and volunteering following Black Friday and Cyber Monday, has now gone international, with new countries signing on board for this year.
So, as you're thinking of where to donate on #GivingTuesday this December 3rd, be a global citizen and remember international organizations and causes when you give.
Related
Popular in the Community