Jennie Landsman would have done anything to protect her sons from suffering ― even if it meant not giving birth to them at all.
"I would never do this to a child," the mother of three told HuffPost as she nursed her middle son, Benny, 18 months, in her Brooklyn, New York, living room. "It's not something where the kid doesn't go through pain and suffering. They do. It's so devastating."
Landman's boys Benny and Josh, who is 6 months old, were diagnosed last year with Canavan disease, a fatal and rare genetic condition that causes the deterioration of white matter in the brain. It will likely lead to their deaths; many people with Canavan's don't live past age 10. It was a fate Landsman didn't even know she should fear. She underwent extensive genetic testing before she started having children, and she should've been screened for Canavan disease.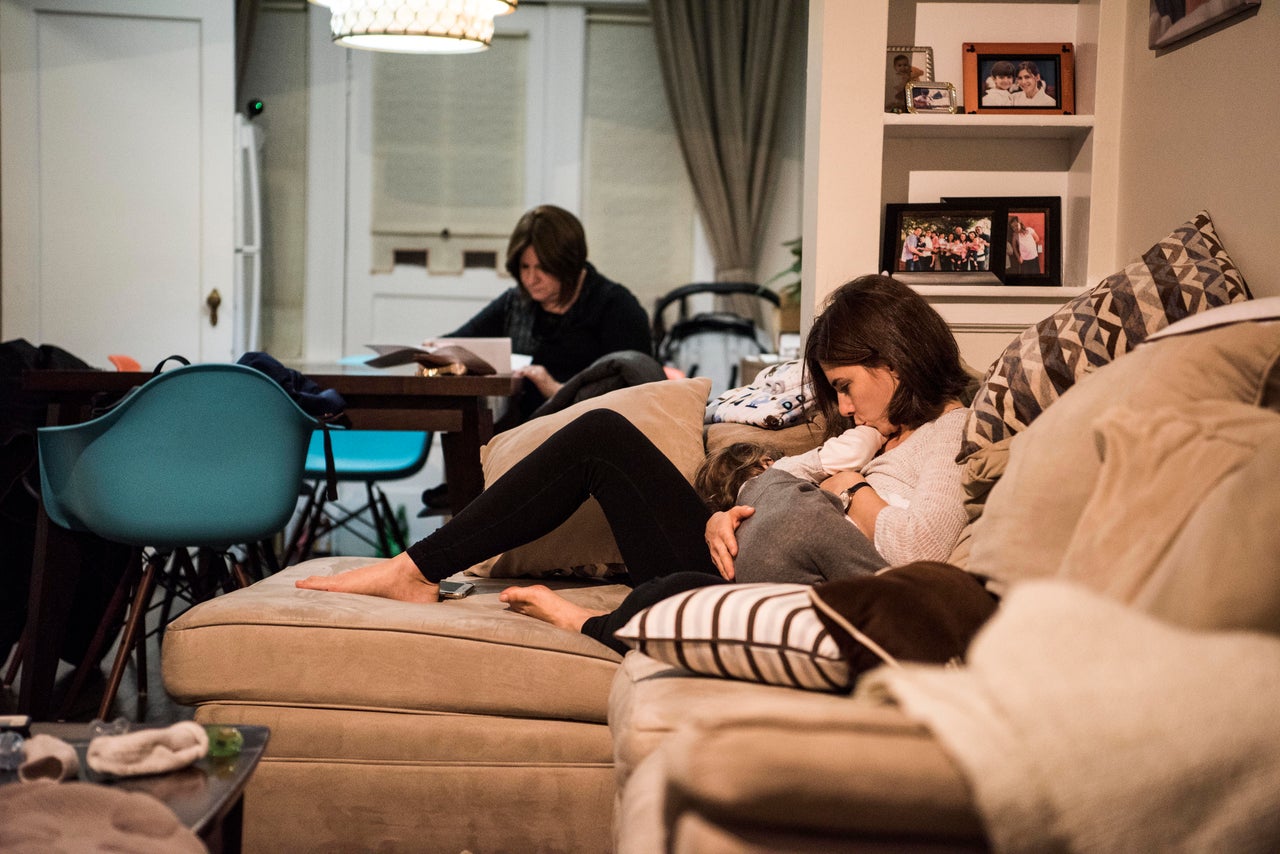 The condition affects just 1 in 100,000 births per year, but it's more prevalent among Jews of Ashkenazi descent. Among this demographic, the incidence is 1 in every 5,000 births.
Before she got pregnant with her oldest son, Michael, from her first marriage, Landsman had been tested for a number of diseases linked to Jews of Eastern European background, which usually includes Canavan disease. Her doctor even screened for a few more conditions that affect the general population, and she was told she was not a carrier for any of them.
But somewhere along the way there had been an error: Landsman wasn't tested for everything her doctor ordered and no one noticed that the results were incomplete.
"I just trusted everything was done properly."
"I just trusted everything was done properly," Landsman said. "At the time, I didn't know what was being tested for. I didn't ask, 'Can I see my blood test results?' Who does that?"
Michael, now 8, was born healthy. So when Landsman remarried in 2014, she didn't think her husband, Gary, needed to get tested, because she figured they would both need to be carriers to have a child with a genetic condition. In the case of Canavan disease, there's a 25 percent chance that children will inherit the condition when both parents are carriers.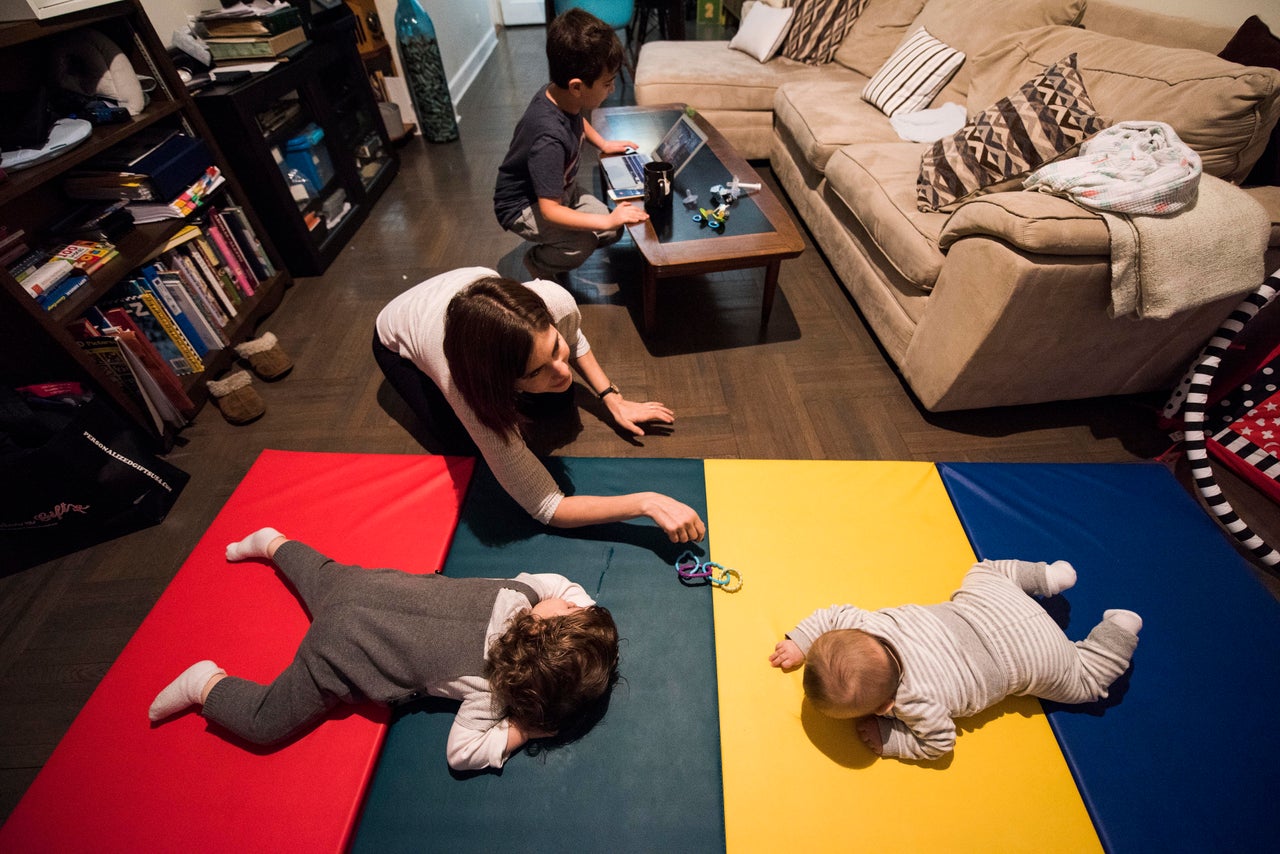 Landsman and her husband started to suspect something was wrong when, at 6 months, Benny failed to meet a number of milestones, like holding his head up and tracking things with his eyes. Benny's pediatrician initially reassured the family that he was just delayed, but Jennie wasn't convinced. After seeing three neurologists and undergoing a laundry list of tests over a period of months, Benny was diagnosed with Canavan's soon after he turned 1. At that point, their infant son, Josh, was just a few weeks old and also tested positive.
The effects of Canavan disease set in at varying rates for each patient. But some symptoms are uniform. Benny and Josh will never walk or talk. At best, they'll be able to continue to eat pureed food. But they could lose their ability to swallow, leading them to rely on feeding tubes to get nourishment, according to Orren Alperstein, president of the Canavan Foundation. They have severe intellectual disabilities and may not develop a cognitive ability beyond that of an infant. They may also lose their vision and sight and develop seizure disorders.
The Landsmans' situation may seem like a sequence of unlucky events, but it's not uncommon, according to experts. Genetic disease is the leading cause of infant death in the U.S. One in 33 babies is born with a birth defect, and genetic conditions are the most common cause. Despite improvements in genetic screenings, this figure has remained unchanged, which is due to the fact that accessibility to these screenings isn't universal and some families decline to get tested, said Dr. John Pappas, director of New York University Langone's Clinical Genetic Services.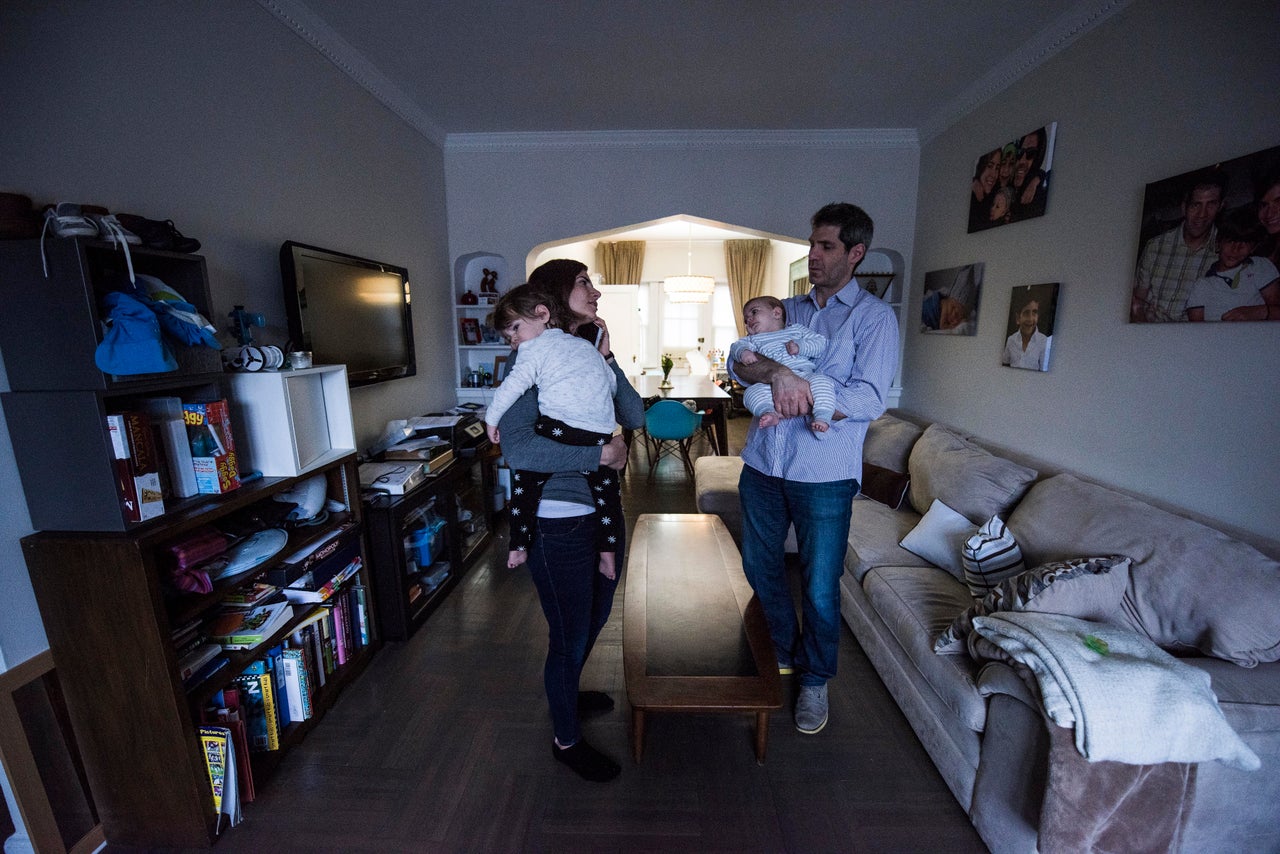 The American College of Obstetricians and Gynecologists recommends physicians screen for at least two conditions: cystic fibrosis and spinal muscular atrophy. It's up to physicians to decide whether to encourage patients to undergo expanded screening or ethnicity-based screening for additional diseases.
Screening for genetic conditions early in a pregnancy is improving, as is the process for testing embryos developed through in vitro fertilization. But even when parents do know they're carriers, these processes come at a hefty financial, emotional and physical cost.
Not knowing that a deadly disease lurked in their DNA has forced the Landsmans to ponder some tough questions: Would they have conceived if they'd known they were carriers? Would they have continued the pregnancy? And would they have had another child so soon after?
NEW REALITY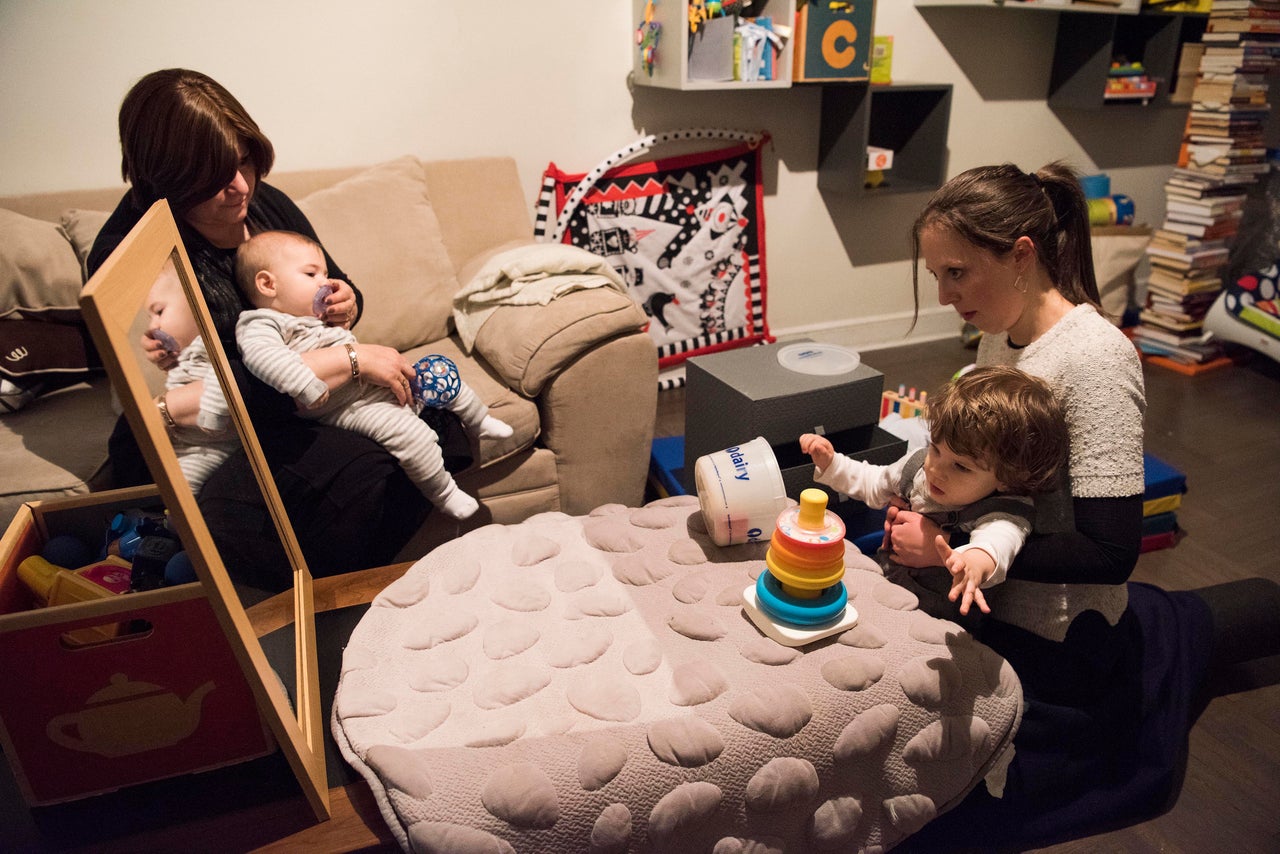 The news that both of the Landsmans' young children had the disease was devastating.
"I went into a dark hole. I didn't want to be here anymore," Jennie Landsman said. "Every minute was agonizing ― I'm holding my babies and thinking, how many more times will I get to hold them?"
"I went into a dark hole. I didn't want to be here anymore. Every minute was agonizing ― I'm holding my babies and thinking, how many more times will I get to hold them?"
But Pappas said it's not all that unusual to see a case where a baby is born with a disease that could've easily been screened for in advance.
"This is a situation that we see frequently in our service," said Pappas, who was not involved in the Landsmans' care.
But cases like the Landsmans' have led Pappas and other genetic experts to advocate for more open conversations around genetic diseases and the options couples have, and for genetic counseling to be made available to any family that wants it.
Just 1 in 6 medical providers gives pre-conception care. Many say they're interested in broaching the topic of genetics before a couple conceives but feel uncomfortable doing it. Some OB-GYNs are just too strapped for time during rushed appointments to also cover genetic testing, said Shivani Nazareth, a genetic counselor who serves as medical director for Counsyl, a company that provides genetic screening.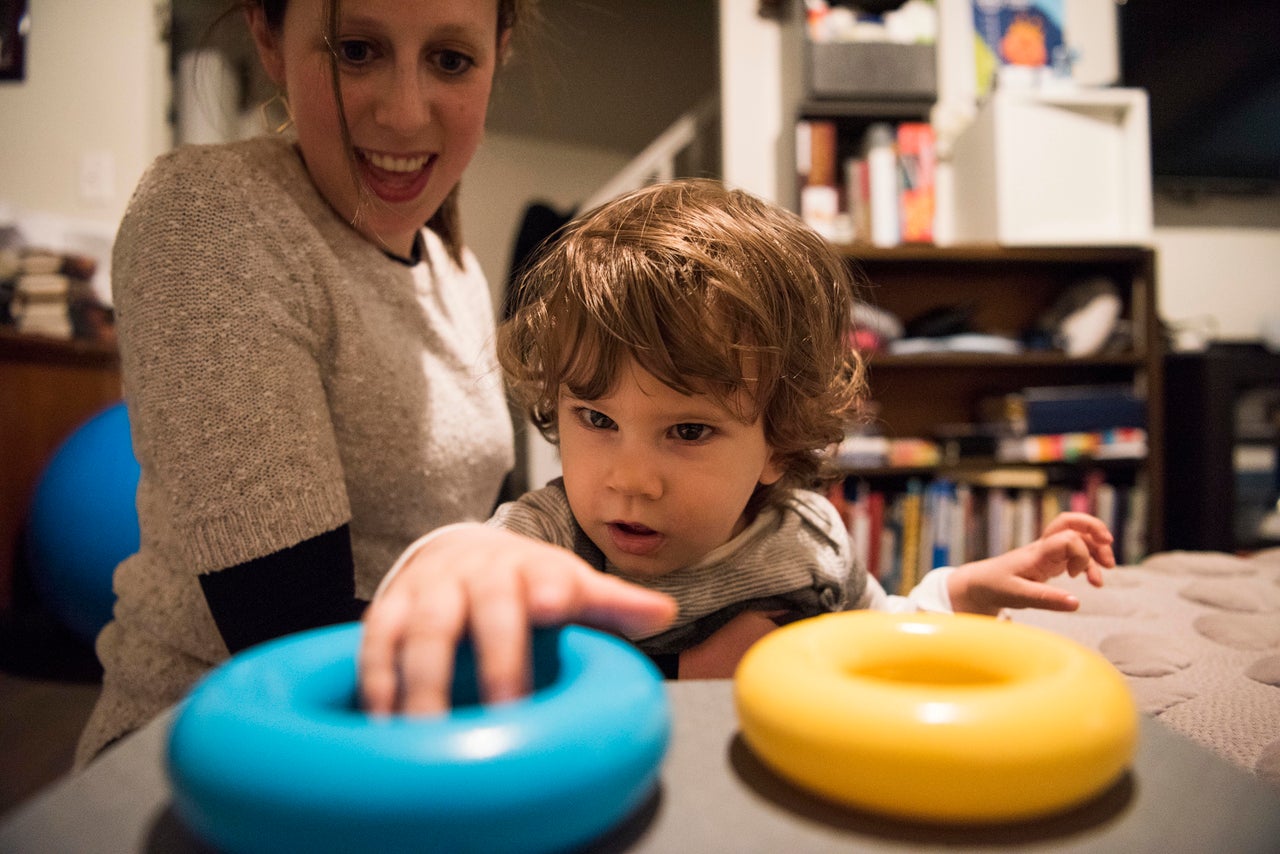 Nazareth said she wants to see genetic screening before a pregnancy become as common as taking folic acid.
In addition to making genetic testing more readily available, Landsman hopes her story will encourage families to do their own research on the issue, and check and double check the results they get. She's advocating for this while she tackles her new full-time job: working to raise over $1 million to save her own babies. Landsman, who holds a black belt in martial arts, is pulling back from the Brooklyn-based fitness studio she founded to focus entirely on her sons' care.
"It's so preventable," Landsman said, even if there is the potential for human or technical errors. "When it's something as important as this, when the result can be this huge, you have to be careful."
PREVENTATIVE MEASURES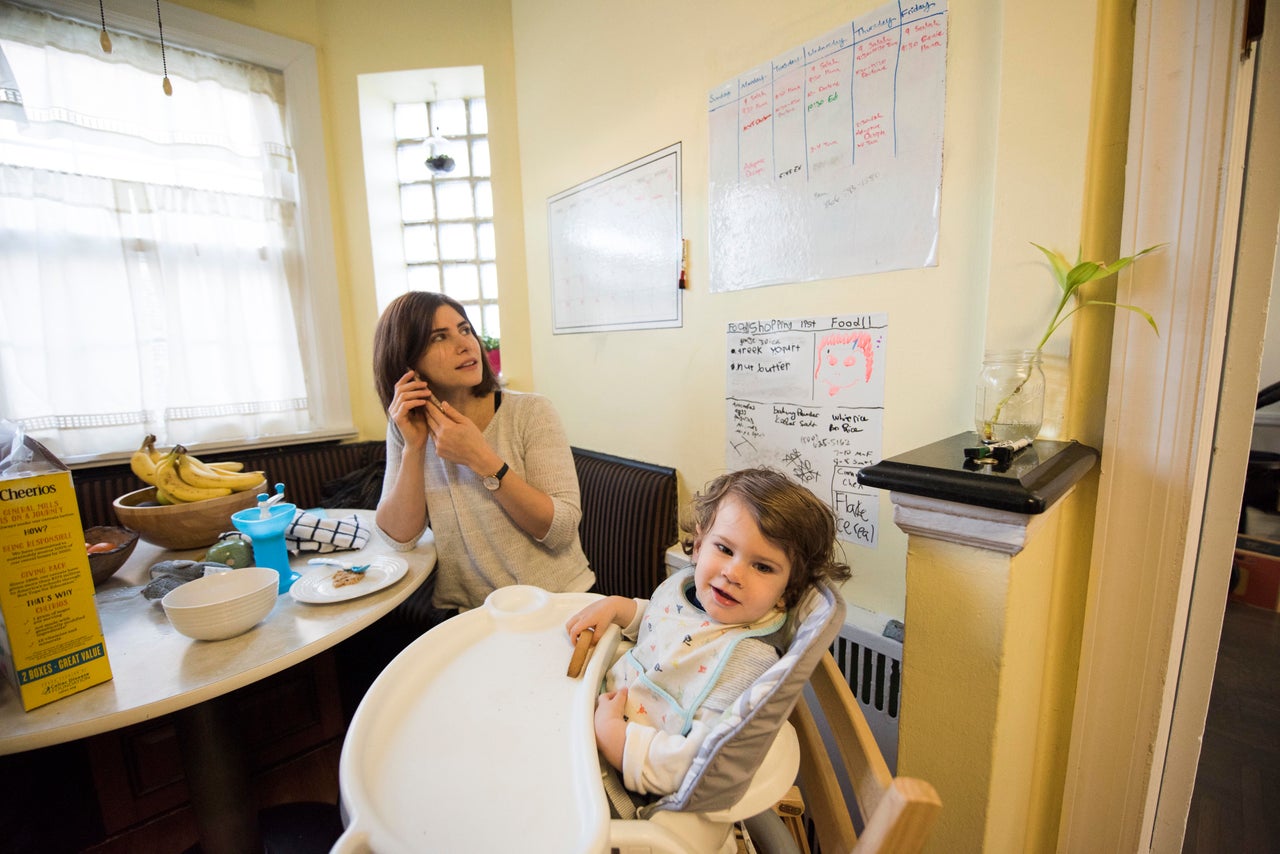 Even if they could, genetic testing can be expensive: Tests cost anywhere from less than $100 to more than $2,000. Insurance companies will often cover the process if a doctor recommends it but may not cover tests they consider voluntary. That's why some advocates are increasingly urging couples to seek options outside what doctors typically offer, and it is why the genetic testing market has exploded in recent years.
There are about 60,000 genetic testing products on the market. The U.S. Food and Drug Administration admitted last year that these products don't fit into the organization's traditional approach to device regulation and that there could be some risks involved in using these products, especially if consumers don't confer with a medical professional once they receive the results.
One of these new companies is Silicon Valley-based Counsyl. Through a saliva test, which is covered by most major insurance companies, Counsyl screens for more than 175 genetic conditions. These include life-limiting conditions and those that have few or no treatment options. They collectively affect 1 in 550 pregnancies, which is higher than the incidence of Down syndrome.
JScreen, an Atlanta-based nonprofit, is one organization providing tests specific to a demographic group: people of Jewish ancestry. Launched in 2012, JScreen tests for more than 200 genetic diseases and conditions that are more common among Jewish people of varying descents.
Founders Caroline and Randy Gold came up with the concept for JScreen after their second child, Eden, 10, was diagnosed with mucolipidosis IV, or ML4, as a baby. Eden will never walk or talk, and he has the intellectual capacity of an 18-month-old. She will likely go blind by the time she's 12. The disease also shortens a person's lifespan, with the eldest ML4 patients living into their 30s.
While the Golds also underwent genetic testing, their situation had nothing to do with an oversight. Neither of the Golds were screened for ML4, and they quickly learned that there is no "standard" test for Jewish genetic diseases. Caroline was screened for eight diseases, while Randy was screened for just two. At the time, they could have been screened for 16 Jewish genetic diseases, including ML4.
About 1 in 100 Jews of Eastern European descent are carriers of the disease.
It wasn't until Eden was 15 months old and saw a neurologist that the family learned just how severe her condition was. The results of an MRI scan of her brain were so dire that their doctor called them at 9:30 p.m. to prepare them for what could potentially come next.
"Our hearts dropped. There was nothing we could do. We went to her crib and just cried."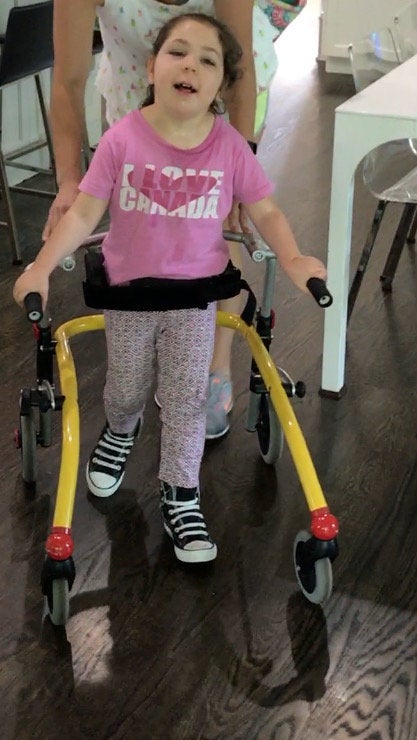 "Our hearts dropped," Randy Gold said. "There was nothing we could do. We went to her crib and just cried."
They committed to doing whatever they could to care for their daughter for however long she survives, and also to helping other families avoid finding themselves in this situation.
"We wanted to make sure we could find a comprehensive, accessible and affordable way to help other couples avoid a similar tragedy," said Gold.
LOOKING FORWARD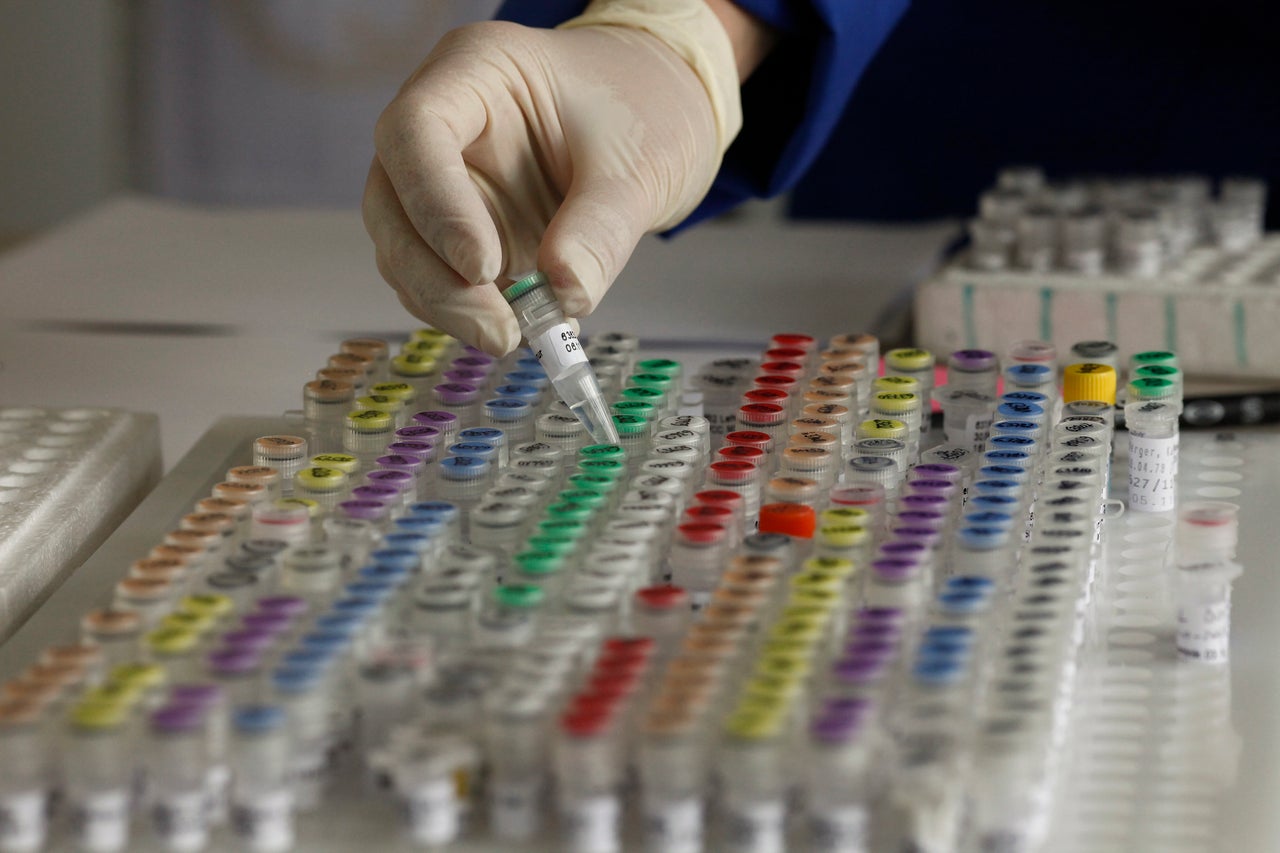 Just as genetic screening for would-be parents continues to develop and evolve, so too do screening options for fetuses. Families affected by genetic conditions who want to test a fetus can undergo a combination of two processes: in vitro fertilization (IVF) and preimplantation genetic diagnosis (PGD). First, a number of eggs are harvested from the mother, fertilized and allowed to develop for about a week. Then a few cells are removed from each embryo and sent to specialized labs that test them for genetic or chromosomal abnormalities. This allows the medical team to identify a healthy embryo to implant. If all goes well, this will lead to a baby free of genetic diseases.
Some couples simply opt to assess the level of risk, get pregnant and then test the fetus, as long as the condition is one that can be screened in utero. But this can also bring additional devastation to families, as the mother is pretty far along in the pregnancy to decide whether to continue after a bleak diagnosis, said Dr. Anuja Dokras, director of the Preimplantation Genetic Diagnosis Program at Penn Fertility Care at the University of Pennsylvania.
Dokras worked with a couple who lost a daughter to spinal muscular atrophy, a condition that causes the body's muscles to weaken over time. The couple had a 25 percent chance of having another child with the same condition. When they got pregnant for a second time, the fetus tested positive for SMA, and they chose to terminate the pregnancy.
"They came to see me and said, 'This is too hard. We can't do it this way,'" Dokras said of the couple.
The IVF-PGD is highly accurate. These specialized labs are equipped to search for pretty much any type of genetic condition once the gene is identified in the parents. Dokras noted that in her 10 years at Penn, she's had only one or two cases where the lab couldn't test for a specific genetic issue.
But as promising as the process is, it's also very daunting. As women get older, their chances of having success with IVF dramatically decreases.
Just 15 states mandate that insurance companies cover infertility treatment. Those that do likely won't cover an unlimited number of cycles. An IVF cycle can cost between $10,000 and $15,000. The process for testing the embryos ranges from $5,000 to $6,000, per cycle.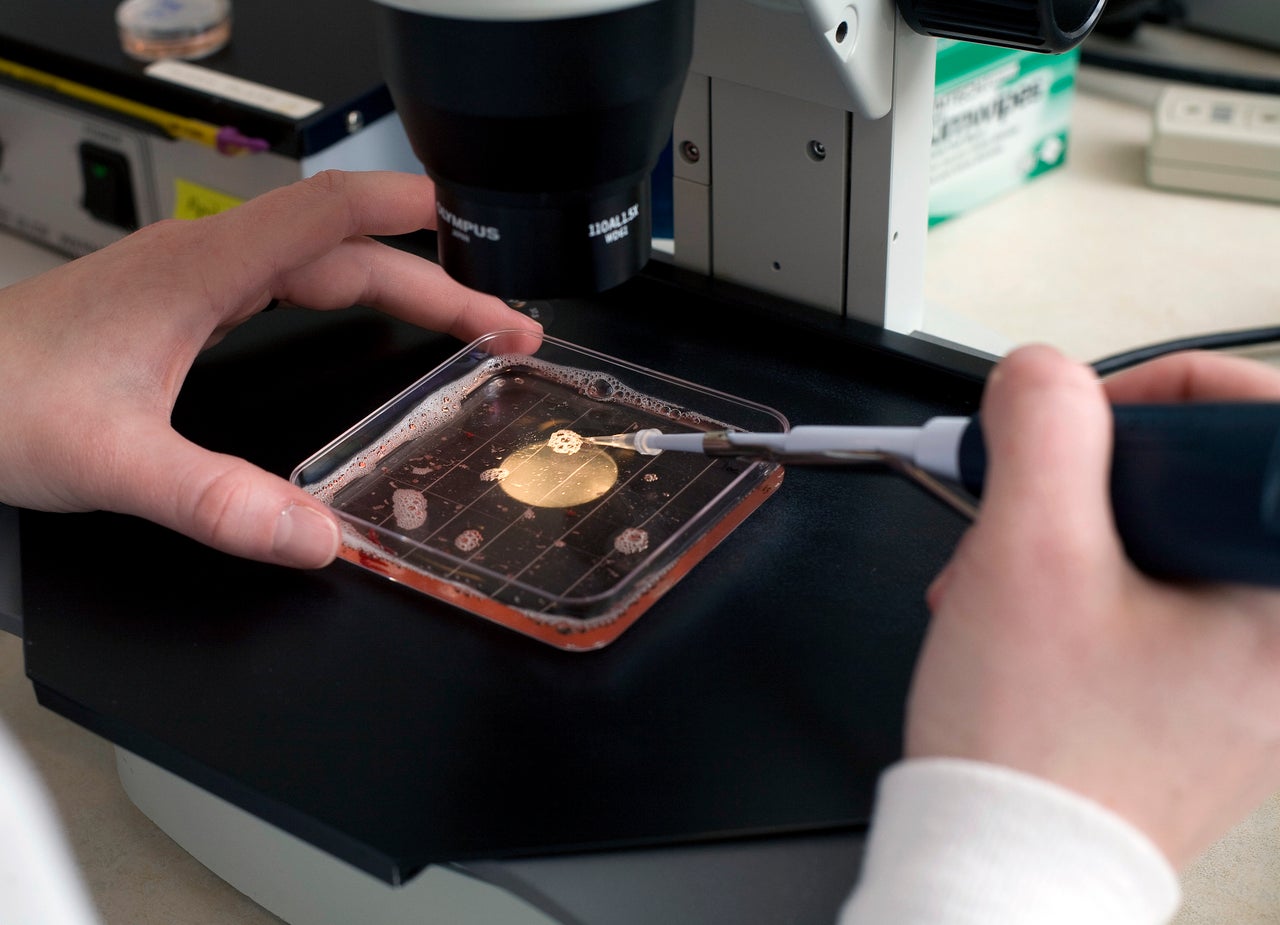 Dokras noted that a majority of her patients have some coverage for the procedures. Her program often makes appeals to insurance companies to cover more, emphasizing how much money in medical costs can be saved should families be able to have healthy children. This doesn't always work, but Dokras said she's "pleased" with the positive response she gets from some insurance companies. Patients who don't have coverage often look to their community for support to help raise the necessary funds, Pappas said.
The physical and emotional tolls of IVF are weighty, too. There are the daily shots to spur egg development, which come with their share of side effects. The process to extract the eggs is an invasive procedure that requires sedation. There are still uncomfortable taboos around the whole experience, and there's also no guarantee that any of it will work.
The Golds are familiar with just how agonizing this process can be, and how rewarding. When Eden turned 2, the couple felt like they had settled into a routine and were ready to try to have another child.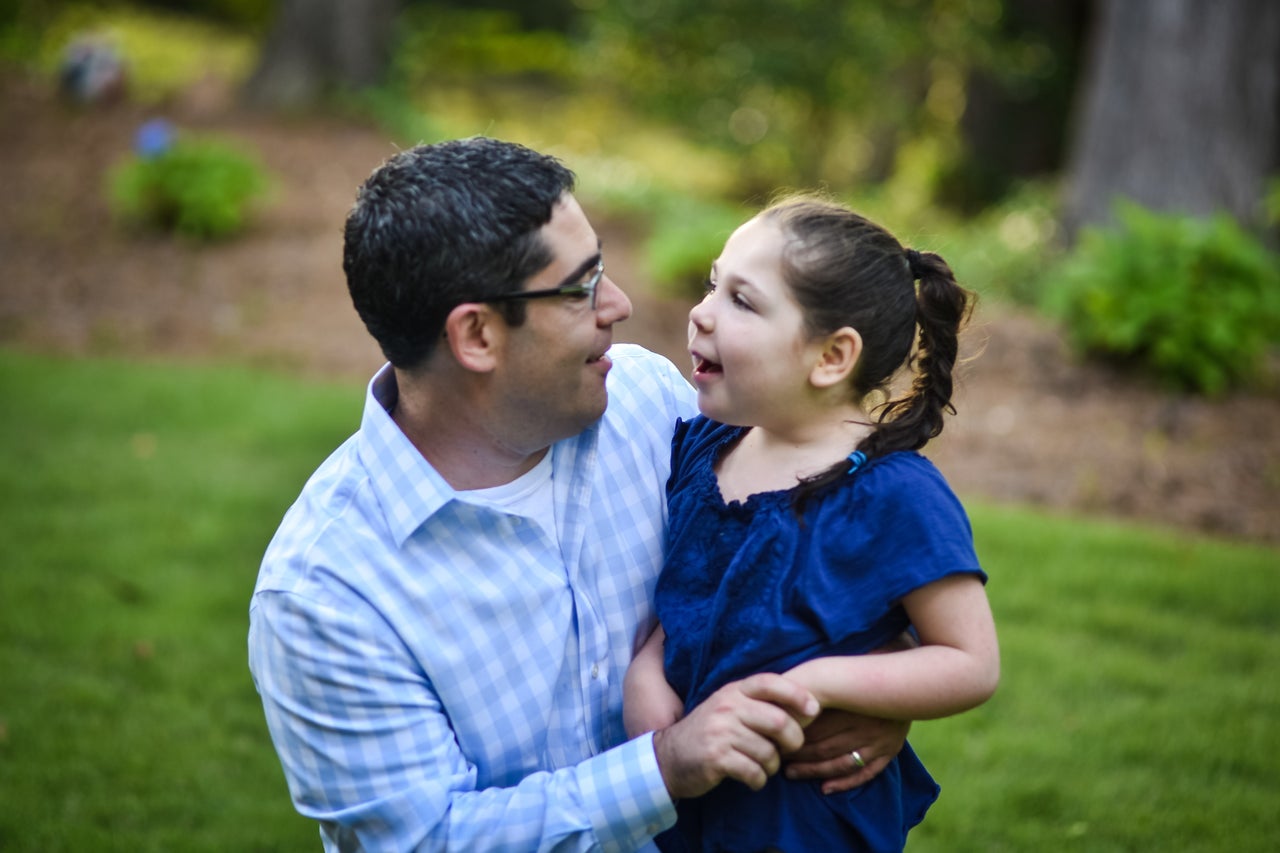 "We both felt like we had more love to give," Randy Gold said.
But they weren't necessarily prepared for the challenges they were about to endure. IVF was the "hardest, most emotionally draining process," Caroline said.
During each cycle, she had to give herself shots twice a day, at the same time each day, for about a week to stimulate egg production. She described the side effects as "PMS on steroids." There were frequent doctor appointments to check on her egg production, the extraction process and the disheartening disappointments when the process didn't take.
Caroline faced this while working full time as a project manager and taking care of two children, including one with a debilitating disease.
The financial burden was also significant. The family was already paying out-of-pocket for many of Eden's therapies, and the specialized education she needs costs them $50,000 a year.
The Golds' insurance covered one round of IVF, but the first round didn't work. They went through two additional rounds of IVF at $25,000 per round, to no avail. Caroline was nearly ready to give up, but a new doctor felt confident he could help them, even though they had only one embryo left to implant.
"I remember saying to Caroline, 'It only takes one,'" Gold said.
Their daughter Shai was born on Valentine's Day 2012.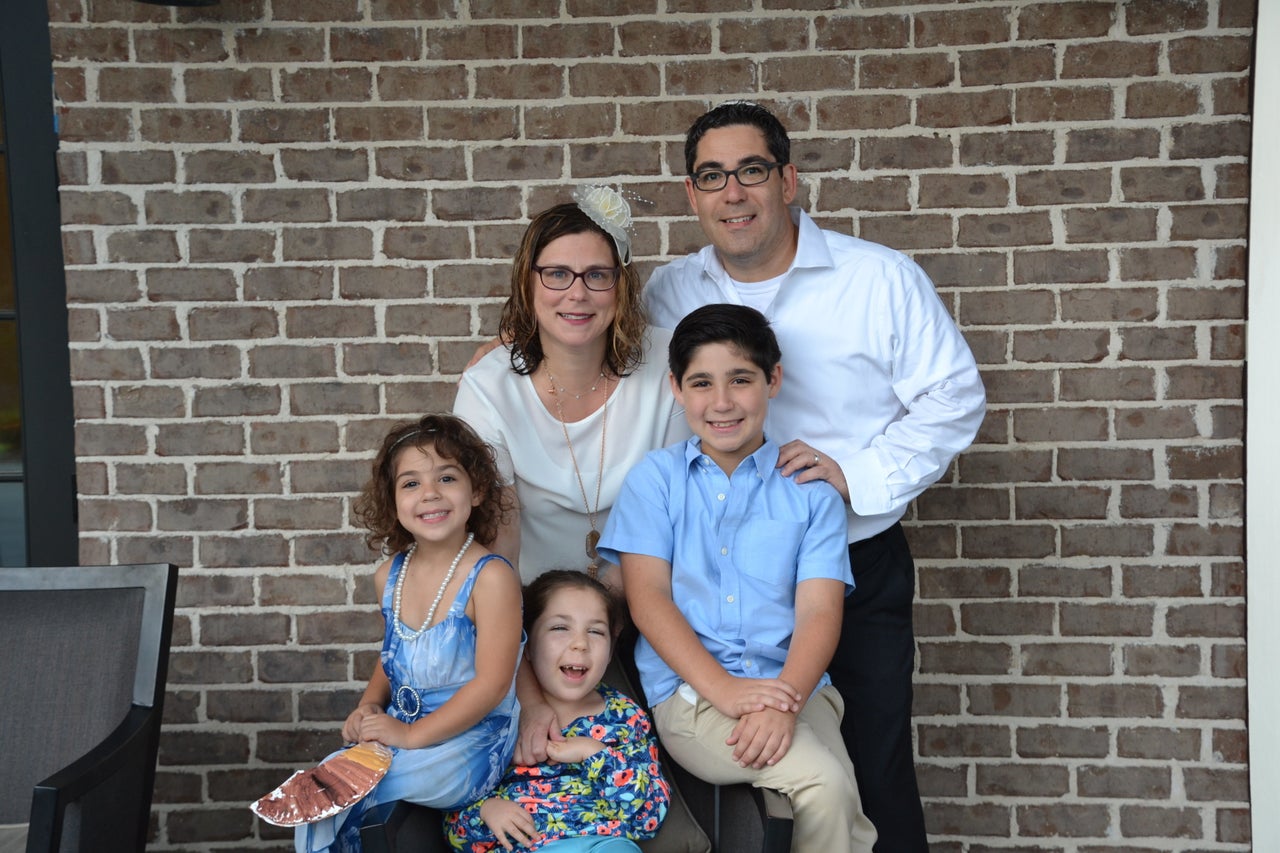 PGD is still a relatively new procedure. The first PGD baby was born in 1990, and it only became a mainstream option in the early 2000s, Dokras said. She's hopeful that costs for the process will come down as the genetics aspect continues to improve.
Stories like the Golds' provide hope for both genetic disease experts and their patients. "The news that these parents had a baby without the genetic syndrome recharges my emotional batteries so I can work with the next family and their baby," Pappas said.
The Landsmans had always hoped to have a "big" family, and one day may consider looking into their fertility options to have more children.
For now, the couple is focusing on finding groundbreaking therapies for their sons and raising money to get an experimental gene therapy out of the lab and into the hands of patients like Benny and Josh. The treatment could potentially also help people with other more common diseases, such as Alzheimer's and Parkinson's.
Landsman's days are jam-packed. She manages her sons' six-day-a-week therapy schedules and doctor appointments. She also organizes fundraising events, teaches martial arts at her oldest son's school and, of course, has her standard day-to-day responsibilities.
When she has a rare moment of downtime and feels her mind wander off to a dark place, Landsman has a soothing antidote ― spending more time with Benny and Josh.
"I'll just hold them and smell them," Landsman said. "You can be totally down and Benny will just start laughing. How can you be down when this little guy is happy and smiling?"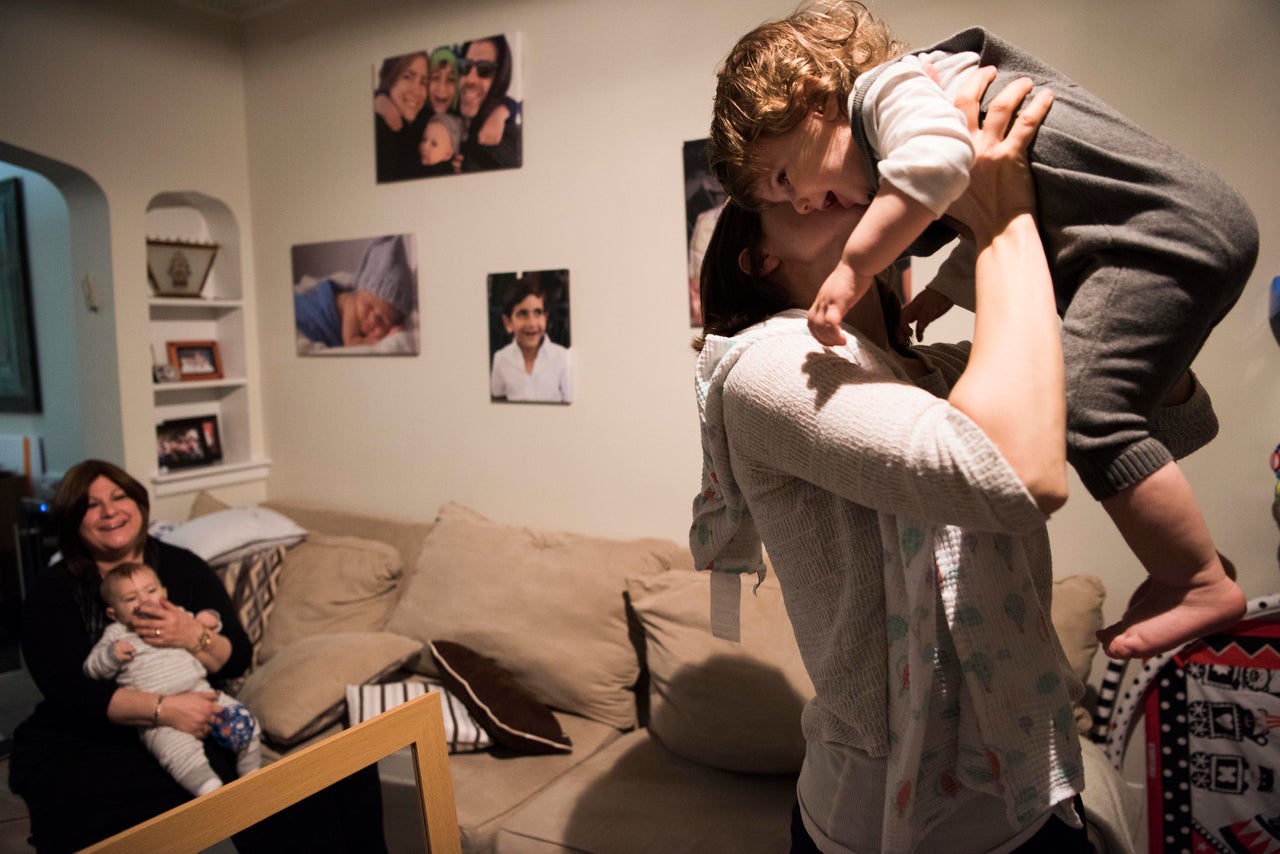 Related