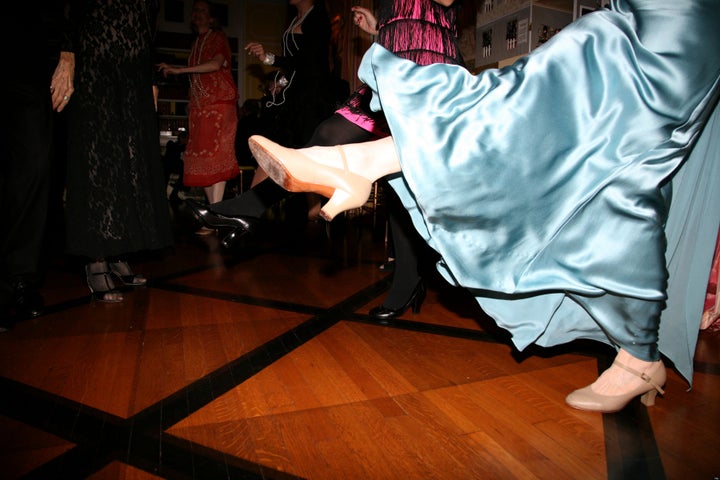 Administrators at a suburban Chicago high school were apparently not thrilled about the dance moves of their student body--and have banned "back-to-front dancing" from future school functions.
Last Monday, parents of students at Geneva High School received a letter notifying them that a "sexually explicit" dance known as "grinding" would be banned during school functions, Geneva Patch reports.
In the very awkward letter, Principal Tom Rogers described the dance in painful detail, according to Patch:
. . . Rogers defined "grinding" as a "sexually explicit" dance in which one partner stands behind the other while both are facing the same direction. The rear partner grasps the front partner by the hips or midsection and rubs his or her groin against the front partner's backside. Sometimes the front partner bends over with his or her hands on the knees or floor, making the dance more sexually suggestive.
Rogers came up with the ban after some students, parents and chaperones allegedly complained about the dancing.
The Kane County Chronicle reports that six school administrators enforced the no "grinding" rule during the school's Black Light Dance on Friday.
Administrators also met with the hired disc jockey before Friday's dance, urging him to eliminate songs that might encourage the too-sexy dancing from his playlist. Rogers described these songs as having heavy bass and "constant pounding," according to the Chronicle.
"We caused a stir, if you will, but I think we've done the right thing," Rogers told the paper.
Geneva, Ill. is about 40 miles west of Chicago.
Calling all HuffPost superfans!
Sign up for membership to become a founding member and help shape HuffPost's next chapter