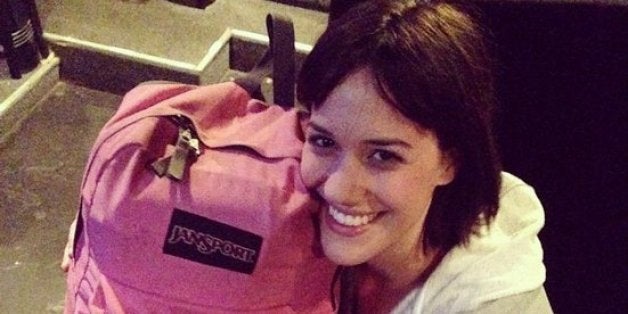 Social media makes it easy for couples to document their lives together at the touch of a button, and Genevieve Blau is doing just that for a relationship she's had for 10 years. It just happens to be with a backpack.
Blau posts photos on Instagram of her and her JanSport backpack along with #jansportdate and playful captions that remind us what's like to date in the age of social media. The Instagram series began a month ago with their first official date. She posted a photo of the occasion and wrote:
Guys, my JanSport and I have been friends for 10 years now. We finally decided it was time to take things to the next level. It's our first official date!! Taking a stroll through the west village. It's such a beautiful night and there's a dude playing a cello on the sidewalk?? Things are getting pretty romantic pretty fast... #jansportdate

Another post documented a romantic evening between the two at an Italian restaurant, which Blau explained became the motivation behind her photos.
"I was going to a nice restaurant and I was wearing this backpack," she told The Daily Dot. "And I was like, you know what? I'm going to choose to not feel bad about the fact that I'm wearing jeans and a T-shirt going to this fancy Italian restaurant and make this about something fun that I can do while I dine by myself."
By now, the two have shared quite a few fun moments together. They go out for drinks.
They have some good ol' cuddle sessions.
Recently, they even went on a double date.
Blau's captions are meant to be lighthearted, not a dig at those who are coupled up. She explained the photos are "sort of about how everyone's boo-ing up right now," and that they're more focused on the idea that many people aren't comfortable with being alone.
"It's important for people to know how to be by themselves, and that it's something that we are becoming less and less comfortable with as a society," she told Mirror Online. "This project is just meant to be a playful way to say 'I'm happy with my own company... and JanSport's company too, of course.'"
The lovely couple are still going strong, and Blau is considering another important relationship milestone: Bringing JanSport with her to an upcoming family wedding.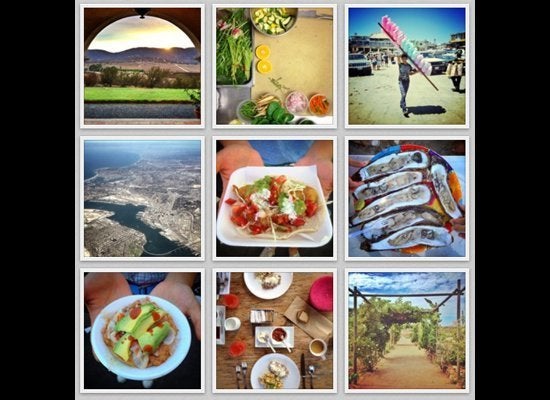 Instagram Accounts You Should Follow
Popular in the Community